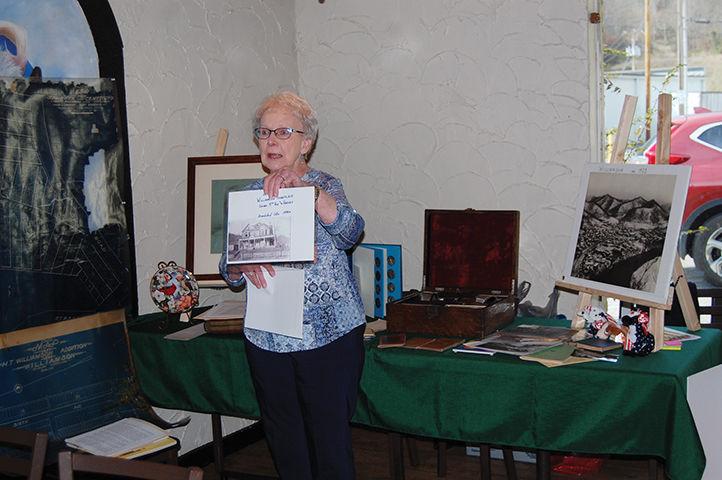 Because she descended from the family that founded Williamson, her nephew Doyle Van Meter and his wife, Linda, had always known just what a treasure trove of historical information Helen Williamson had represented to the city.
But it wasn't until after Helen's death two years ago when the couple began going through her possessions that they discovered just how much of a treasure trove Helen actually was.
Old books, magazines, photographs, maps, stamps, music boxes, deeds and an old Bible dating back to 1838 typified just a sampling of the items Helen had accumulated during her 92 years of life.
Not only did the Van Meters believe the collection was an invaluable  archival record of the Williamson family, but also a comparatively detailed history of the city itself.
Understanding the historical significance of the collection, the Van Meters decided that "Helen's Legacy," as they fittingly named their eventual project, needed to be detailedly cataloged so it could be made available to the public.
"After seeing all these things, we decided to write a grant that would fund the supplies we needed to protect and preserve all these very important items," Linda said as guest speaker at last week's Tug Valley Chamber of Commerce meeting and at which many of the items were displayed. "We wrote that grant and we're really happy to say that we received it (from the WV Humanities Council) so that we could begin this project."
Providing background, Linda said the city was named for family patriarch Benjamin F. Williamson and that Helen was his direct descendent.
The land on which the city was founded, she explained, was originally acquired by a man named Anthony Lawson, who obtained the vast property in the early 1800s.
Sometime around 1880, she further noted, Lawson sold most of the land to his friend Benjamin F. Williamson, at which point in time Lawson relocated to Logan County.
"Anthony did keep what is now East Williamson for his son, John, where today there still remains a Lawson cemetery near Trinity Healthcare," she said. "Benjamin F. gave the land to his sons Wallace and Benjamin D., with the latter receiving the part that is now town proper and Wallace getting what is now West Williamson along with the property on the hill where the hospital is located."
After receiving word that the railroad was coming through the property, Linda further explained, Wallace bought out his brother and then sold all the land in parcels at auction for $25 per lot.
The town was incorporated in 1892 in Logan County and accordingly named for his father by Wallace. The town later later became incorporated as a city in Mingo County in 1895, she added.
Linda said the grant's primary purpose was to aid Doyle and her with the sorting and archiving of the collection and to help them to better determine what items should remain in Williamson and which should go to the state archives in Charleston.
"Right now we don't have a secure place here in Williamson to display Helen's collection and make them available to the public like we want and feel it is so important to do," she said. "So our next step is to try to get another grant that will help us fund that additional part of the project."