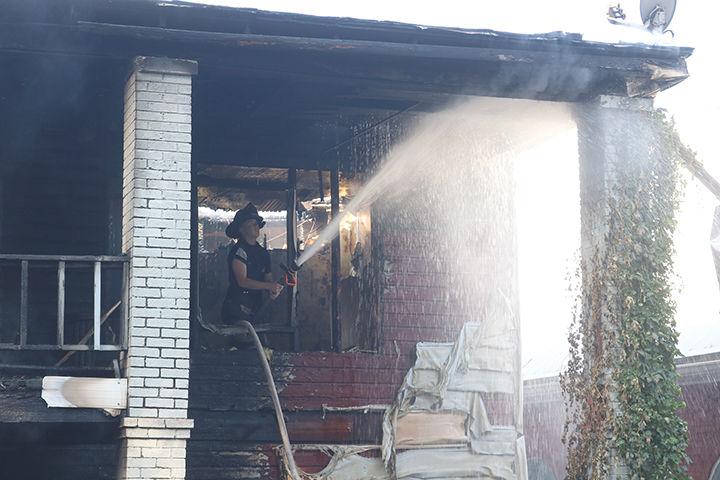 A fire broke out in a building Aug. 30 in Williamson. No one was injured in the blaze but it threatened other nearby structures as well.
The fire began shortly before 6:30 a.m. in an apartment building on Joseph Avenue in an area where only mere feet separate the buildings from each other, according to Williamson Fire Chief Joey Carey. The apartment building was a total loss. Firefighters worked to ensure that not only was the fire extinguished, but also that its neighboring buildings were kept safe.
The Logan Street Baptist Church flanked the apartment building on its right side. Carey said there was only inches between these buildings This was the second time in two years the church was endangered by fire from nearby structures. To the left of the building was another unoccupied apartment building five feet away.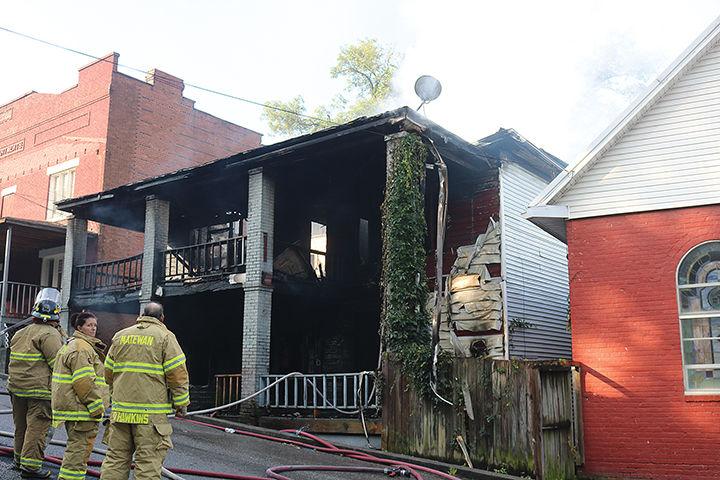 The Williamson Fire Department responded with three trucks and nine men. Mutual aid was offered by firefighters from Chattaroy, Delbarton and Matewan. Personnel and trucks remained on the scene for more than five hours to control the fire and to protect the other buildings.
The cause of the fire is still under investigation by the state fire marshal's office.