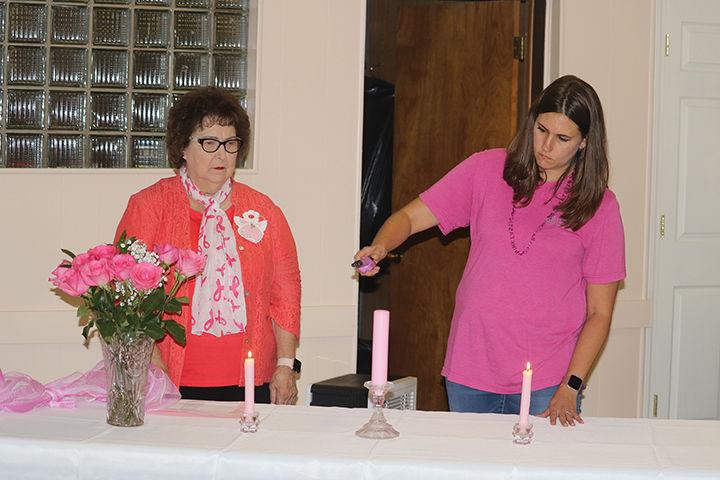 Information about free mammograms and other diagnostic services was the focus of this year's Woman's Club Breast Cancer Awareness Month luncheon. The annual event brings together cancer patients, survivors and resource providers to provide a network of support.
Zach Jarrett, an interventionist for the West Virginia Breast and Cervical Cancer Screening Program, discussed the importance of exams and early detection. Actually, he said that it the main drive of the screening program.
The BCCSP offers a variety of testing including mammograms, clinical breast exams, pap tests and pelvic exams free or at little cost to women who live in the state, he said. The service is available to those who do not have insurance or who are underinsured, meaning they have a high deductible or copay.
Jarrett also said that women wanting to take advantage of these services must be between the ages of 25 and 64. Also, there are income guidelines set by the screening program. Examples of the income guidelines are single women with an annual income of less than $31,224; a woman with a family of two with an income less than $42,376; or a family of four with an income of less than $64,380. A complete income guideline, along with other information about the BCCSP, is available on the group's website: wvdhhr.org/bccsp.
"At an early age, I lost my aunt to breast cancer. It is a heinous disease. She was diagnosed when she was 29 and died a year later. She left three little children behind," Jarrett said. "Had she had the resources to be diagnosed sooner, things may have been different. My cousins could have had a normal life.
"I am proud to work for a program that provides these services to women at no cost," he continued. "Poverty should not be a death sentence."
The luncheon was held Monday and the attendance for the event was lower than usual. Woman's Club President Chris Dotson said she believed the day's heavy rains were a contributing factor.
"But we don't cancel cancer events because of the weather. Whether it is heat, rain, cold or snow, cancer patients to not get to take the day off," Dotson said. "Although, our numbers are down, it does not make the cause any less important."
The Rev. Jerry Shields, pastor of the First United Methodist Church in Williamson where the event was held, prayed special blessings over breast cancer patients, survivors and their families.
"We humbly pray for all those fighting the battle against breast cancer. We pray that You give them courage and hope each day, comfort in pain and bless them with healing and good health," Shields prayed. "We pray that You will give them peace beyond our human understanding."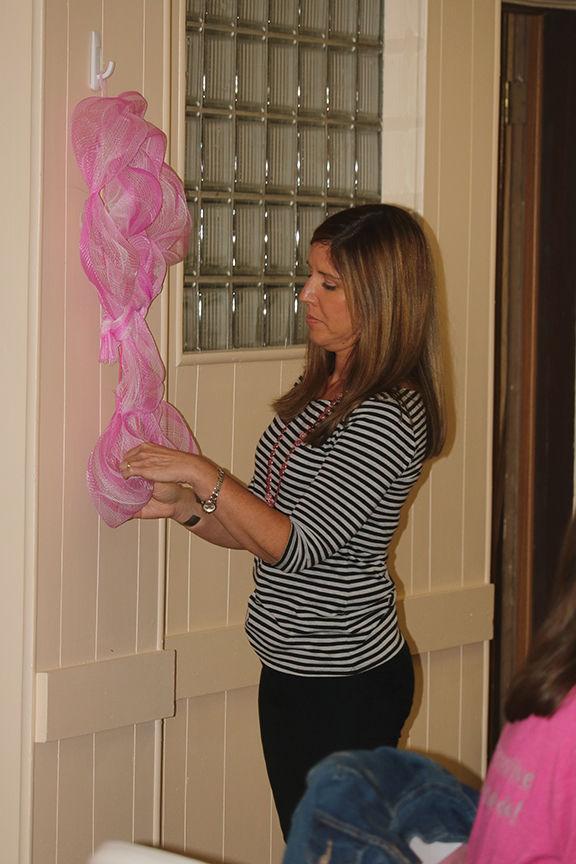 The church's fellowship hall was decorated in pink, the chosen color for breast cancer awareness. During the ceremony, Jarrett read the Breast Cancer Awareness Month proclamation, members of the club conducted a candle lighting ceremony and Dotson hung a pink ribbon wreath.