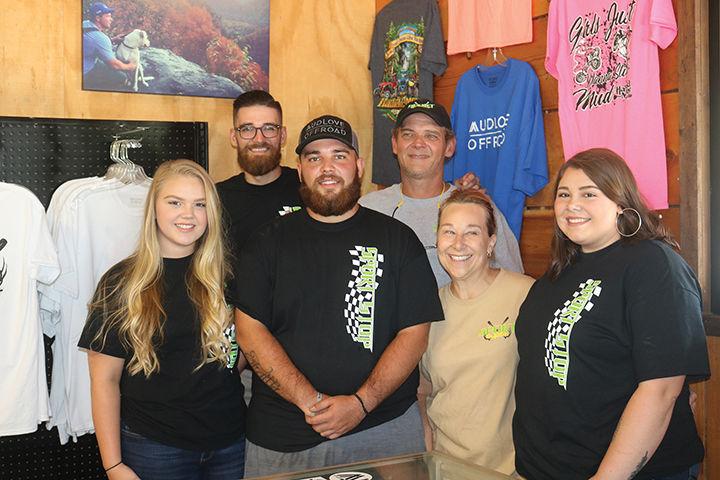 Editor's note: This is the third installment of an occasional series of articles about the economic impact of adventure tourism in Mingo County. This series will feature businesses and organizations involved in the tourism industry and local officials discussing the benefits of the industry.
There is an old adage that says "success breeds success." In Mingo County that seems to be more than just a proverb when it comes to people who are willing to make investments in the area adventure tourism.
Proof of that can be found by looking at two of the area's ATV resorts. Twin Hollow Campground and Cabins located in Gilbert is the county's oldest and largest of this type of business. SPORT Outfitters in Dans Branch, just north of Williamson, is among the newest adventure tourism businesses in our area.
Yet, the common factor linking these two entities that is each have been so successful that new businesses have been spurred. Twin Hollow has opened two additional businesses directly tied to the popularity of the Hatfield-McCoy Trail System and off-roading in general. SPORT Outfitters, originally wanting to open a small general store on its property, recently purchased and renovated a large convenience store located on U.S. 119 recognizing value of the business in terms of both the direct impact and ancillary impacts of adventure tourism.
"Everything feeds off itself. Growth somewhere will mean growth someplace else," said Cameron Ellis, whose family owns Twin Hollow. "People have to be willing to get out there and make the investments. Tourism is now going to be our main economic driver, but people will have to take the risk."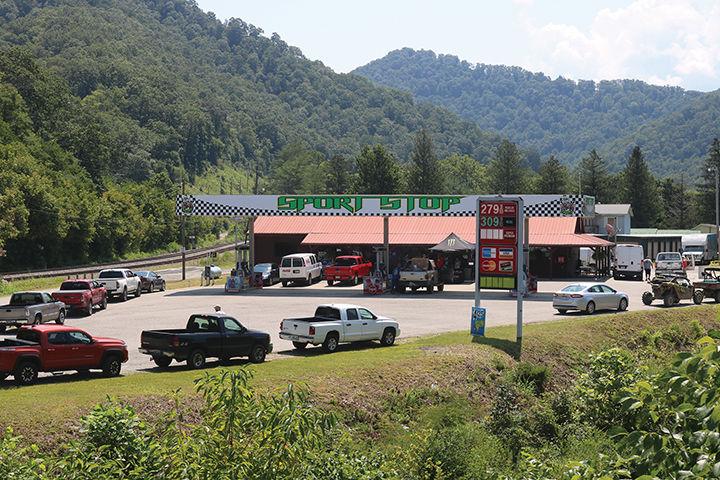 However, he warned that a tourism economy will not happen overnight. In fact, Twin Hollow has been existence for 17 years. Yes, it has grown since its establishment in 2002. That growth has been steady but slow.
Today, there are two other businesses under the umbrella of Twin Hollow — Mountain Top Adventures, an ATV rental company, and Trail 12 BBQ.
"As interest in off-road riding took off, many people wanted to experience it but did not have an ATV," Ellis said. "We saw the need and opened a rental company. Now more rental businesses are opening in other parts of the county as well."
The same applied for Trial 12 BBQ. Ellis and his family realized there was an opportunity to expand services by opening a restaurant for their guests. That small venture, with only a few outdoor tables, is now so popular with both trail riders and area residents, that a new 6,000 square foot restaurant which will seat about 150 people is now under construction at the campground. Ellis said it will feature floor-to-ceiling windows and a spacious deck to allow a panoramic mountaintop view, along with a full bar.
"It is all about adding more stuff than just the trails," he said. "We will see an exponential change and growth in tourism over the next five years. But we have to make it sustainable. There are not enough places to for people to stay or to eat. We have to offer more than the trails and the river. The more we can offer, the longer they will stay and the more money they will bring into our economy.
"We are hitting a peak to where people are going to have to make a decision to get on board," he continued. "This is our future."
Chance Davis wholeheartedly agrees with Ellis on this subject. Davis' family owns and operates SPORT Outfitters, a trail rider cabin resort in the central section of Mingo County. SPORT is an acronym for Scott Poole Outdoor Recreation and Trailriding and honors the late Poole who was an avid outdoors enthusiast.
"It is a new culture. Twenty years ago, a lot of people had a closed-minded attitude about ATVs and the trails. Now, look at area. We are more laid back and are not worried about the noise and the mud." Davis said and added jokingly, "It's almost more acceptable to ride an AVT down Second Avenue in Williamson than a car."
Davis said his father, Jeff, took a kayaking trip in the early 1990s which forged a deep love for the outdoors and created a desire to be part of that industry. In 2017, an excavator arrived on a piece of property in the Dan's Branch area and ground was broken for what is today SPORT Outfitters. Today, the site has four cabins with a fifth one currently under construction.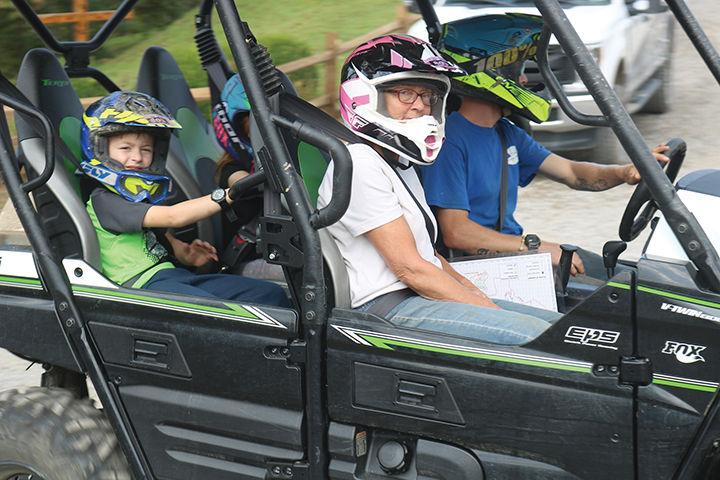 As part of the resort, Davis said, his family saw a need for a general store to be built on the grounds to provide riders with a few necessities such as firewood, drinks and things to make s'mores. That ideal eventually led to the opening of SPORT Stop, a full convenience store on U.S. 119 just less than a mile from the resort.
"This place had sat empty since last November and we started looking at it in June," Davis said. "It has been a good move for us. We have had steady growth in each of the few weeks that we have been opened. We have had growth in foot traffic, inventory and financially."
In addition to selling gasoline, diesel, food and drinks, tobacco products and other traditional merchandise, SPORT Stop is a licensed McCoy Trail System vendor selling trail passes, tee shirts, gear and other off-roading souvenirs.
"My father had a vision and is capturing it. This is a labor of love. We see other small businesses doing that now. There is a vision here. The coal market is dying," Davis said. "We have to see tourism as our new economy. It can be the key to turn this place around."
While both Twin Hollow and SPORT Outfitters have seen success in their businesses, they are not stopping yet.
Ellis said Twin Hollow is expanding its campground. Site preparation is almost complete and the new section will open next spring after allowing time for the ground to settle. Also, plans call for new luxury cabins to be constructed featuring full entertainment centers and hot tubs, the stocking of two ponds and the establishment of a wedding venue and an amphitheater.
Future plans at SPORT Outfitter call for three additional cabins, river excursions, horseback trails and archery and skeet shooting areas, according to Davis.
"People are coming in here with $35,000 machines and $20,000 trailers. They spend big, big money while they are here," Davis said. "We just have to be willing to take the risk to provide food, lodging, activities and services for them while they are here. There are opportunities if you will put yourself out there."