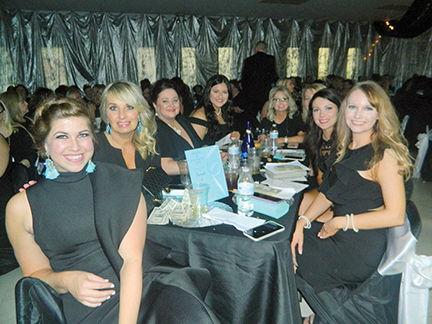 Organizers say Girls' Night Out (GNO) is usually the season's hottest ticket in town and this year in no exception.
Tickets for the event are currently on sale by the GFWC-WV Williamson Woman's Club. Each ticket is $20 or a table of eight can be had for $200. The purchase of an eight-seat table guarantees that those attending in groups will be seated together.
Organizers said the first table for GNO 2020 sold within 10 minutes of ticket sales opening.
The event is scheduled for Friday, May 1, at the Williamson Fire Department. Doors will open at 5 p.m. with dinner being served at 6 p.m. This year's theme is "Van Gogh's Starry Night".
Organizers said 2020 will be the ninth year for the event, which is a fundraiser for the Tug Valley Recovery Shelter (TVRS). The TVRS is a not-for-profit shelter that provides services for victims of domestic violence in Logan and Mingo counties in West Virginia and the fifth and sixth districts of Pike County in Kentucky.
In addition to dinner and music, attendees have the opportunity to win a multitude of prizes through a Chinese auction and the ever-famous dollar auction. In the dollar auction, each bid is $1 and bidders can win everything from purses to weekend getaways for as little as one dollar.
"Girls' Night Out has become a 'don't miss' event for our area," explained Woman's Club President Chris Dotson. "Our club puts months of work into the event each year. Everyone has so much fun during GNO.
"The best part about it is the money we raise goes to the TVRS," Dotson continued. "We are happy to put together this event that support such a wonderful and needed facility."
Last year, GNO raised more than $7,000 for the shelter.
Businesses and organizations interested in sponsoring GNO can contact Sherry Hatfield at, (304) 235-6121, or Dotson at, (304) 785-6773.
Tickets are available by contacting Leigh Ann Ray at, (606) 794-3564.
Both the Woman's Club and Tug Valley Recovery Shelter are IRS recognized 501(c)3 not-for-profit organizations.