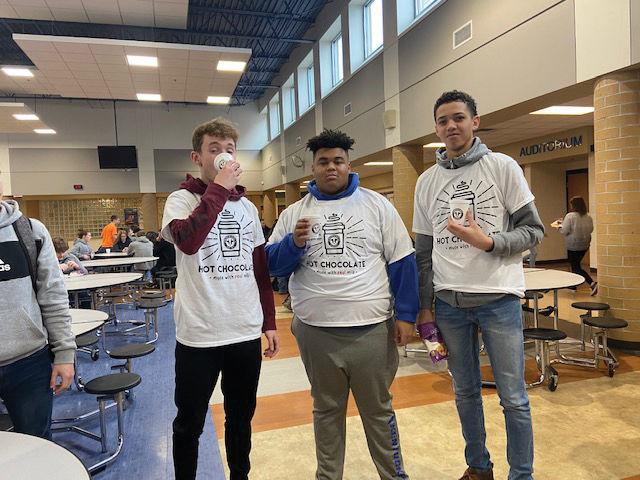 How do you persuade kids to participate significantly more in at-school meals as well as make healthier food and drink choices while at both school and home?
According the the American Dairy Association Mideast, you take a an everyday food item like cold chocolate milk and make it more appealing and palatable to the student's by heating and turning it into hot chocolate.
This was the premise behind an ADA Mideast national pilot project that began in several New England states and which was launched at the beginning of 2020 in 13 West Virginia counties — including Mingo.
Mingo County Schools Child Nutrition Director Kay Maynard said Mingo Central High School was selected as the county's one allotted school for the program, and that the program itself began at the school on National Hot Chocolate Day, Jan. 1, and will extend through April.
Once the program is completed, Maynard said, the milk consumption data will be shared with the ADA Mideast to determine what kind of impact the program had at Mingo Central.
"We could only have the program at one school in the county and basically we chose Mingo Central because it's the county's largest school and would be best representative of milk consumption," Maynard said.
As per the program's requirements, Maynard explained, students are served hot chocolate at least twice a week (in this case on Tuesdays and Thursdays), either at breakfast or lunch, to determine if it increases not only milk consumption among students but also overall meal-at-school participation.
She said the hot chocolate, which is served during lunch at MCHS, can be offered as part of a reimbursable meal because milk, whether served hot or cold, has numerous essential nutrients that are vital to a a child's development and overall wellness.
"The goal is to encourage healthier choices," she said. "The hot chocolate is made with real milk, so it's a very nutritious food source and something most of the students really like, particularly when it's topped with marshmallows."
Assistant Superintendent Dr. Johnny Branch agreed that the hot chocolate was a big hit with the students.
"I was at the school on the day the program was launched, talking to the students and asking them what they thought about it, and there was no doubt that they really embraced and loved everything about it," he said.
Maynard said the chocolate milk regularly served cold at the school is heated in a large kettle and then put into two dispensers — which were part of a serving kit provided by the ADA Mideast for participating schools — for the two serving lines at MCHS.
"When we first began the program on Jan. 1 the kids were given hot chocolate themed T-shirts to help get everything off to a good start and the response was really great," she said. "They loved it that first day and they still love it."
Maynard said regular white milk is still available for those students who may have an aversion to chocolate milk at any temperature.
Also set to begin next month, Maynard said, is "Celebrate National School Breakfast Week," which starts in all Mingo County schools March 2 and runs through March 6.