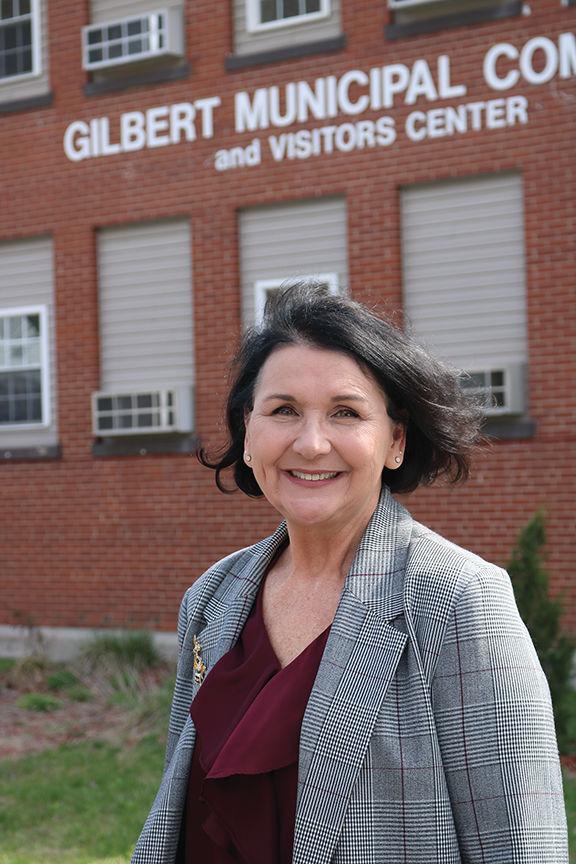 It has been about two weeks since the Gilbert Town Council appointed a new person to lead the town in the wake of the resignation of its 13-year former mayor. The transition appeared to be easy at first, but soft-spoken retired teacher Jennifer Miller now finds herself guiding the town in the middle of a worldwide pandemic.
Miller spoke with the Mingo Messenger on Wednesday about her new position amid a flurry of meetings with her staff, the police department and community leaders. It was the day local restaurants shut their doors to dine-in customers, the local community center closed to the general public and she finally had to make the tough decision to close the Gilbert Town Hall to walk-in traffic.
"I knew one of the things I would be asked about was my visions for the future of Gilbert," Miller said. "But, right now I have not had time to even think about that. My focus is how to get Gilbert and its residents through this in the best manner possible.
"The transition had been easy so far. Now while the town is now preparing for whatever this (the COVID-19 pandemic) holds for us, I have received a complete outpouring of support from everyone has  which has sustained me," Miller said. "Right now, I just want to continue along the same lines and maintain everything that we have in Gilbert."
Miller said that becoming mayor happened suddenly and unexpectedly.
"I did not know this would be the result of the last council meeting," Miller said. "It was a privilege to work with (former Mayor Vivian Livingood). She moved Gilbert forward very quickly. She was always very professional and dedicated to the town of Gilbert. Her heart was always in this town and that is the thing we have in common. I love this town and have lived here all my life."
Miller has been a member of the town council for several years. Both she and her late husband Jerry, had 33-year careers as school teachers. She said her husband, who was the also Gilbert High School's head football coach and a basketball coach, always had the motto: "Always do the right thing."
She said if he was alive now that would be the advice he would give her. And, that is the advice she intends to follow.
"I know I can't make everyone happy, but as long as I do what is right, everything will work out," Miller said. "Gilbert is on a solid foundation. I may lead in different ways, but I want everybody to win and to be the best we can be."
Miller said that the experience she has gained from being on the town council has been wonderful and that is part of what made stepping into the role of mayor easy for her.
"The council has an ability to work together and to resolve different points of view because everyone wants Gilbert to grow and is supportive of each other," Miller continued. "We have a network that includes the council, the office staff and town employees and local business owners that made stepping into the role of mayor easy."
As a young teacher, Miller quickly realized that each of her students learned in different manners and each responded to various methods of discipline.
"Everybody is different and if you can see that and respond to that, it makes you a much more effective teacher," she said. "It seems I have always been able to see a situation and to find different ways to address it in order to obtain the best outcome. I think that will be the best strength that I bring with me as mayor."
Miller cited the growth of the town's water department, facility maintenance, town beautification and the way the residents have embraced tourism and the Hatfield-McCoy Trails as key components in the town's success. At the same time, she recognizes the need to take action on problems such as litter and animal control. She believes an even stronger commitment to tourism and regional cooperation are factors that will sustain and diversify the town.
"We live in a wonderful community that comes together in times of crisis," Miller said. "We may be a small town and few in numbers, but we have quality people to want to move the town forward."