Editor's note: This is the first installment of an occasional series of articles about the economic impact of adventure tourism in Mingo County. This series will feature businesses and organizations involved in the tourism industry and local officials discussing the benefits of the industry.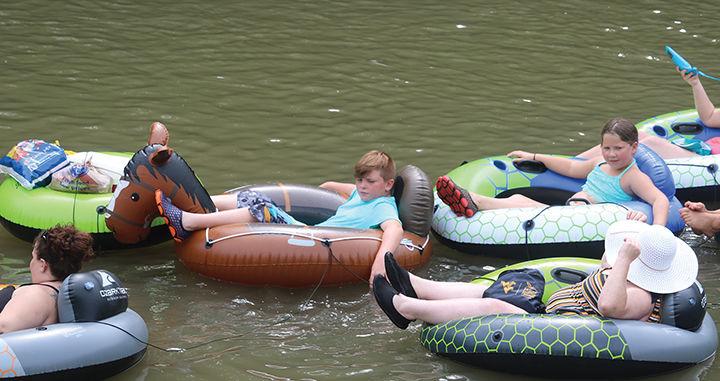 Sitting inside the Coal House in downtown Williamson, at any given time, you can hear a rumble in the air. An ATV passes by the front door as the sound gets closer and then it proceeds along its way down Second Avenue. With the roar of that engine, comes the sound of the future of Mingo County's economic recovery.
This same scenario is repeated all across the county in Delbarton, Gilbert, Kermit, Matewan, on countless rural roads and across the famous Hatfield-McCoy Trail System on a daily basis. A large portion of those riders are from outside the local area and with them comes money, lots of money.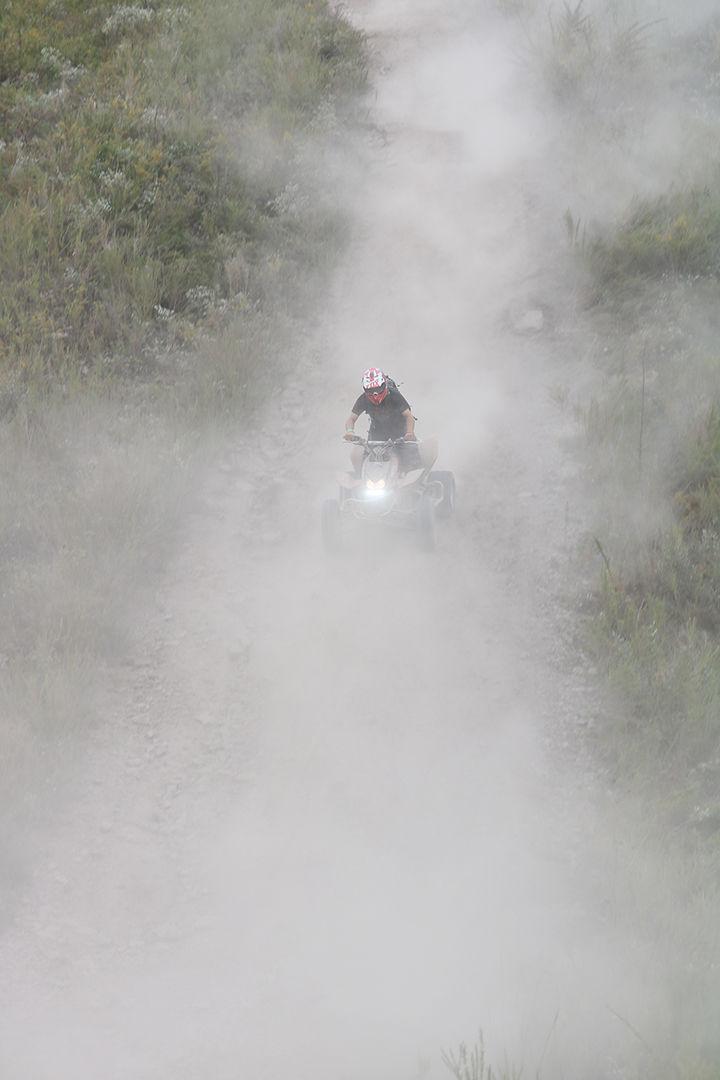 That money is spent for lodging and for gas and for food and for car washes and for souvenirs and for a laundry list of other goods and services. That same money pays for employee wages and creates revenue streams for a variety of businesses. It adds to the tax base from which comes all of our governmental services.
Adventure tourism is the fastest growing forms of tourism, both nationally and around the globe. It is also the driving force for the local community as well. According to Wes Wilson, executive director of the Tug Valley Chamber of Commerce, almost one-tenth of the chamber's membership is comprised of businesses that were created as a direct result of adventure tourism.
"This number represents only businesses that are members of the chamber," he said. "We all know there are even more businesses out there that are not members. Adventure tourism businesses are all over Mingo County."
Wilson said adventure tourism is an umbrella term that covers any outdoor activities from camping to trail riding to water sports to fishing, hunting and wildlife excursions.
"As the local Chamber of Commerce we embrace adventure tourism and welcome the economic potential it can bring," he said.
Wilson cited several recent example of how that industry is affecting entrepreneurial ventures on the local level in an ever-increasing manner.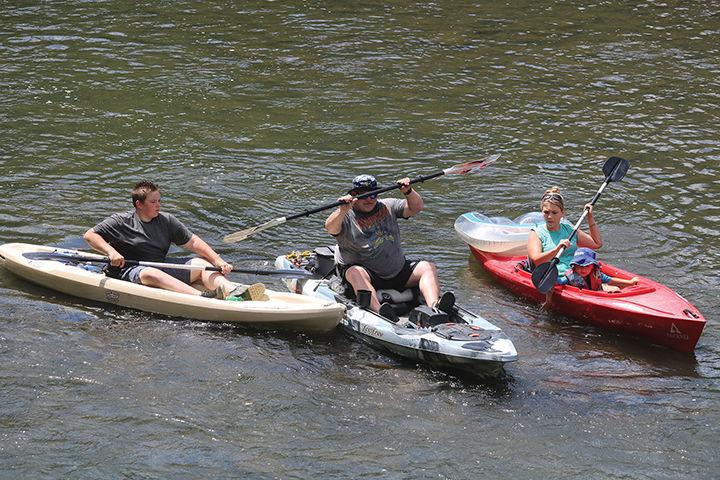 "A couple of weeks ago, a lady called me to ask questions about creating a riders' retreat. Her parents had left her some land and she is wants to turn that land into a tourism business," he said. "Then this week, I get a flyer to post from a new business here in town that will be renting ATVs and side-by-sides to people who want to ride the trails but don't have machines of their own."
He also talked about one family-owned ATV resort that recently bought a closed convenience store and gas station. The family saw that ancillary business has an opportunity and a natural expansion of their other business that was solely build around adventure tourism. That family is already expanding even more into the adventure tourism arena next year.
While leading economic indicators are showing the high trends in adventure tourism, Wilson points toward the town of Gilbert as proof that is adventure tourism is not a new venture in Mingo County. Over the past decade, Gilbert has embraced the value and the potential of the Hatfield-McCoy Trail System.
By doing so, Wilson elaborated the town has seen many trail — and ATV-related businesses flourish. Business and occupational fees have increased. And, the National TrailFest — an annual trail riding event that has brought national and international acclamations to Mingo County — has been created.
The investment made by businesses located there has made Gilbert the strongest force in generating hotel-motel taxes which help to support the county's four convention and visitors' bureaus.
Wilson said he finds himself in a very unique situation when it comes to the multi-faceted tourism industry. As head of the chamber, he must look at the economics of the industry and how the tourism industry can offer Mingo County a viable and sustainable path for economic recovery.
Wilson is also at the helm of the Tug Valley Area CVB and is the chairman of the Mingo County Tourism Committee. In these roles, he must address the "heads in beds" aspect of tourism resources in the both the city of Williamson and Mingo County.
"We have so many possibilities for people to explore. We have North America's best trail system and not one but two river trails," he said. (The Guyandotte River has already received the designation as a West Virginia Water Trail and the Tug Fork River is expected to obtain that designation by the end of the year). "We have so many resources and naturally occurring beauty."
The most crucial factor is getting people to be willing to take the risk of investing their money and resources to create the potential new economy that awaits the area, Wilson continued.
"People have to be willing to open new businesses and to offer new services that are inherent in the adventure tourism industry," he said. "Opportunities are also available for people who provide goods or services needed by tourists as well."
In a recent series of community meetings regarding access points and development strategies along the Tug River, Christie Bailey, executive director for the National Coal Heritage Area Authority, echoed many of Wilson's comment about private entrepreneurship. The NCHAA is the agency spearheading the drive to have the Tug Fork named a state water trail.
She said her agency is gathering information and seeking state designations that will help to open the river up to tourism promotion and lead to recreational and economic development opportunities along the river from Welch to Ft. Gay. However, she said that the true potential of river activities and development will ultimately fall into the hands of local county and municipal governments, civic organizations and private entrepreneurs.
"Flatwater paddling (kayaking, canoeing, floating, etc.) is the biggest tourism opportunity for areas right now," Bailey said. "It is a way for communities along the Tug to attract new audiences or to entice visitors to stay an extra day if they come for trail riding or other events. We hope to make the Tug Fork a recreational and economic opportunity for our region."
According to all indicators, adventure tourism has a vast amount of potential to transform an area. So the next time you hear the thunderous roar of ATVs and off-road vehicles just think of that also being the "cha-ching" of a cash register as well.