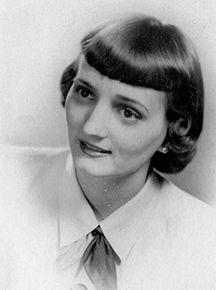 Betty Riddle
Betty Joyce Charles Riddle, 93, of Williamson, died Monday, June 17, 2019.
She was the daughter of the late Walter Audey and Mildred Varney Charles.  
She lost one brother in World War II, Walter Audey Charles Jr. Her other brother, Clifford Eugene Charles, also served in World War II. He resided in Jacksonville, Fla., before his death.
She has nieces, nephews, great-nieces and great-nephews in Jacksonville. Her other special niece, Nora Gene Charles, lives in Stryker, Ohio, with her spouse, Carlos Reyes, and a great-niece, Whitney Reyes.
Her son Charles Jackson Riddle is deceased.  
She is survived by her daughters, Karen Grey Carlton (Robert) and Sue Ellen Sexton; her granddaughter, Sarah Zevin (Ruel); her great-granddaughter, Zoey, and granddaughters, Kim Keesee (John), of Charlotte, N.Car., and Elaine Carlton, of Rockingham, North Carolina. Betty had three great-grandchildren in North Carolina, Ian and Sydney Keesee and Christopher Carlton.
She was a graduate of Williamson High School and Boston Business College that was also a part of Western Kentucky Teachers College in Bowling Green, Kentucky. She was a member of St. Paul's Episcopal Church since the 1960's. She enjoyed family, friends, flowers and reading.
Graveside services will be held at 3 p.m., Tuesday, July 2, 2019, at the McCoy & Charles Family Cemetery, Huddy, with Jason Marshall officiating. The cemetery is located on the middle road beside Mountain View Memory Gardens. Arrangements are under the direction of the  R. E. Rogers Funeral Home of Belfry, Kentucky.
The guestbook may be signed at www.rerogersfh.com.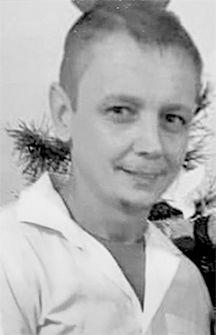 Jimmy Walker
Jimmy Walker, 41, of Christian, died Thursday, June 20, 2019, at Duffville, Va., following a sudden illness.
He was born at Man, March 18, 1978, the son of Roy and Charlotte Toler Walker, of Christian.
He was a loving son, father, brother, uncle and friend. He loved to draw and spend time with his family.
In addition to his parents, he is survived by the love of his life, Kendra Walker, of Christian; her father, Clint Toler; the light of Jimmy's life, his son, Bentley Walker, of Christian; his brothers, Darrell Walker (Theresa) and Roy Walker (Leslie); his sisters, Crystal Gibson (James), of Christian, and Heather Browning (Neal); six nephews and five nieces; his best friend, who was like a brother, Timmy Gravely; and a host of other dear family and friends.
A Celebration of Life service was held at 3 p.m., Monday, June 24, 2019, at the Bruno Church of God with Rev. Les Williamson officiating. Burial followed at the Christian Cemetery at Christian. He was carried to his final resting place by Darrell Walker, Roy Walker, James Gibson, Christopher Walker, Johnny Paige Jr. and Michael VanNatter. Arrangements were under the direction of Mounts Funeral Home, Inc., of Gilbert.
In lieu of flowers, the family kindly asks that donations be made to Mounts Funeral Home, Inc., of  Gilbert, to help with funeral expenses.
He is gone from our sight, but never from our hearts.
The guestbook may be signed at www.mountsfuneralhome.com.