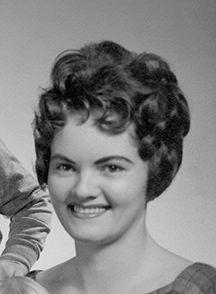 Martha Akers
Martha Whitt Akers, 82, of North Matewan, died Tuesday, June 18, 2019, at Pikeville Medical Center, Pikeville, Kentucky.
She was born at Ransom, March 22, 1937, the daughter of the late Charlie Whitt and Jeanette Hatfield Whitt.
She was a homemaker and a member of the Samaria Primitive Baptist Church.
In addition to her parents, she was preceded in death by her husband, Franklin "Elmo" Akers; her grandson, Claude Ashley Smith Jr.; and two brothers and two sisters.
She is survived by her children, Frances Akers, of Williamson, David Akers (Debra), of North Matewan, Debra Akers, of Williamson, Teresa Ross (Mitchell), of West Palm Beach, Fla., Rosa Akers, of St. Albans, and Norma Murphy (Brad), of Morristown, Tenn.; her grandchildren, Amy Akers, James Akers, Danielle Stepp, Sheena Bowman, Zachary Bowman, Josh Murphy, Dominick Bucca, Taylor Shockley, Brice Murphy, Brodie Murphy, Brock Murphy, Nicholas Wood and Alicia Wood; her great-grandchildren, Jordan Stepp, Jonah Stepp and Brooks Bowman; one sister; and a host of other loving family and friends.
Visitation was held from 6 p.m. until 9 p.m., Thursday, June 20, 2019, at the R.E. Rogers Funeral Home of Belfry.
The guestbook may be signed at www.rerogersfh.com.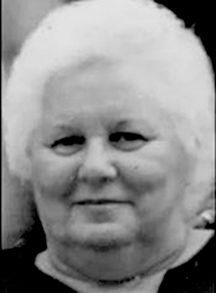 Fallie Murphy
Fallie Gay Murphy, 82, of Beech Creek, died Wednesday, June 12, 2019, at her residence.
She was born at Red Jacket, Sept. 21, 1936, the daughter of the late Amon and Francis Williamson Workman.
In addition to her parents, she was preceded in death by her beloved husband, Wilson Bud Murphy; her grandson, Adam Clark; and her brother, Buddy Workman.
She was the mother of Cookie Kennedy (Bo), Sue Goad (Bobby), Pam Pack (Halo) and Kat Clark (Calvin).  She was Mamaw to eight grandchildren, Wilson Goad (Angie), Kim Kennedy, Shawn Goad (Wendy), Rhonda Goad (Mike), Jason Pack (Kristi), Jessica Clark, Bethany Hatfield and Rachel Gamero (Francisco); 12 great-grandchildren, Alecia Meadows (Dillon), Amon Goad, Kaylee Edwards, Kub Kennedy, Isa Scales, Shawna Goad, Ashley Goad, Ayden Goad, Seth Goad, Daylin Goad, Michaelin Goad, Alyssa Pack, Jackson Pack, Braxton Hatfield, Mattix Hatfield and Hagan Hatfield. She is also survived by a beloved pet, Rascal; a brother, Charlie Workman (Freda); a sister, Laura Sipple (Johnny); and a sister-in-law, Lou Workman.
In honoring her wishes, cremation has taken place. A graveside service will be held at 12 p.m., Saturday, June 22, 2019, at the Murphy Cemetery, Foundation Fork, Beech Creek. Arrangements were under the direction of the Hatfield Funeral Chapel of Toler.
The guestbook may be signed at www.hatfieldfc.com.