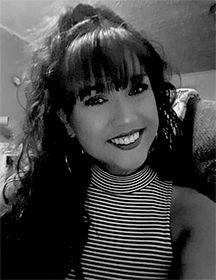 Bailee Leffew
Bailee Renee Leffew, 19, of Gilbert, died Friday, Oct. 11, 2019, at the Charleston Area Medical Center, Charleston.
She was born at Pulaski, Va., February 23, 2000, the daughter of Larry Michael Leffew II, of Alabama, and the late Donna Payne Clendenin.
She was a 2018 graduate of Riverview High School where she achieved high honors.  Her passion in life was singing and being with her friends. She was a beautiful soul who was able to spread joy and laughter wherever she went. Even after death she continued to give to others by being an organ donor.
In addition to her mother, she was preceded in death by her grandmother, Drema Thompson; her grandfather, Larry Michael Leffew Sr.; and her aunt, Jana Lynn Leffew.
In addition to her father, she is survived by her brother, Cody Clendenin, of Paynesville; her grandparents, Deyon and Donald Chappell, of Alabama, and Roy and  Margaret Payne, of Paynesville; two special aunts, Mylinda Leffew (Randy), of Gilbert, and Rebekah Cline (Larry), of Hanover; and many other aunts, uncles and other dear family and friends.
A Celebration of Life Ceremony will be held at 2 p.m., Sunday, Oct. 20, 2019, at the Mounts Funeral Home Chapel with Rev. Johnny Akers officiating. Friends may gather with the family at 1 p.m. at the funeral home on Sunday. In honoring her wishes, she was cremated. Arrangements are under the direction of Mounts Funeral Home, Inc., of Gilbert.
Her beautiful smile and tender heart will be sadly missed by all who knew and loved her.
The guestbook may be signed at www.mountsfuneralhome.com.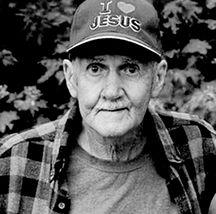 Douglas Rice
Douglas Rice, 74, of Naugatuck, died Sunday, Oct. 13, 2019, at his residence.  
He was born at Stepp Branch, Ky., May 2, 1945, the son of the late Clinton V. and Mary Tennessee Collins Rice.
He was a retired heavy equipment operator. He enjoyed singing in the church and playing the banjo. He loved meeting people and never met a stranger.
In addition to his parents, he was preceded in death by his sisters, Juanite Riffe (Jim), Nancy Curry (Les), Brenda Hall (Loren) and Linda Leonard (Johnny); his grandson, Raymond Christian Rice; and his brother-in-law, Paul Houston.  
He is survived by his children, Mary Ellen May, of Kermit, Patty Rice, of Lancaster, Ohio, Lori Fluty (Roger), of Warfield, Ky., Tina Cremeans (Greg), Kayla Block (Dockie), of Stepptown, and Douglas Rice Jr. (Kendra), of Laurel Creek; his brother, Dave Rice (Peggy), of Naugatuck; his sisters, Mae Houston, of Bethesda, Ohio, Beverly Rice, of Milton, and Deidra Bias (Lonnie), of Danville; his special friend, Shirley Long, of Stepptown; 13 grandchildren and several great-grandchildren; and a host of aunts, uncles and cousins.  
Funeral services were held at 12 p.m., Wednesday, Oct. 16, 2019, at the Chafin Funeral Home Chapel with Rev. Ernest Dean Jr. and Rev. Curtis Collins officiating. Burial followed at the Collins Cemetery, Warfield, Kentucky. Arrangements were under the direction of the Chafin Funeral Home of Delbarton.
The guestbook may be signed at www.ChafinFuneralHome.com.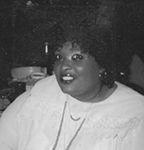 Teresa Warren
Teresa F. Warren, 69, of Williamson, died Saturday, Oct. 12, 2019, at the University of Kentucky Medical Center, Lexington, Kentucky.
She was born at Williamson, Nov. 24, 1949, the daughter of the late Carl and Willow June Young Warren.
She worked for over 20 years as a ward clerk at the Appalachian Regional Hospital and was a member of the Christ Temple Church at Williamson.
In addition to her parents, she was preceded in death by her sister, Marva Turner.
She is survived by her son, Craig Warren, of Williamson; her grandsons, Craig "CJ" Warren Jr. and Christopher Warren; her siblings, Terry Warren, Robert Jerry Warren, Leona Warren, Tonia Warren and Panzy Smothers, all of Williamson, Michael Warren (Angie), of Shaker Heights, Ohio, Carla Warren, Jeffrey Corey Warren, Clarence Miller (Kerri), Terri Norville (Sherville) and Debbie Thomas (Sherman), all of New Jersey, and Pamela Whitestone (Frank), of Charleston; and a host of nieces, nephews and loving friends.
Funeral services will be held at 12 p.m., Saturday, Oct. 19, 2019, at the Christ Temple Church, Williamson, with Reverend Thomas Moore officiating. Burial will follow at the Mountain View Memory Gardens, Maher, with family and friends serving as pallbearers. Arrangements are under the direction of the R.E. Rogers Funeral Home of Belfry, Kentucky.
The guestbook may be signed at www. rerogersfh.com.