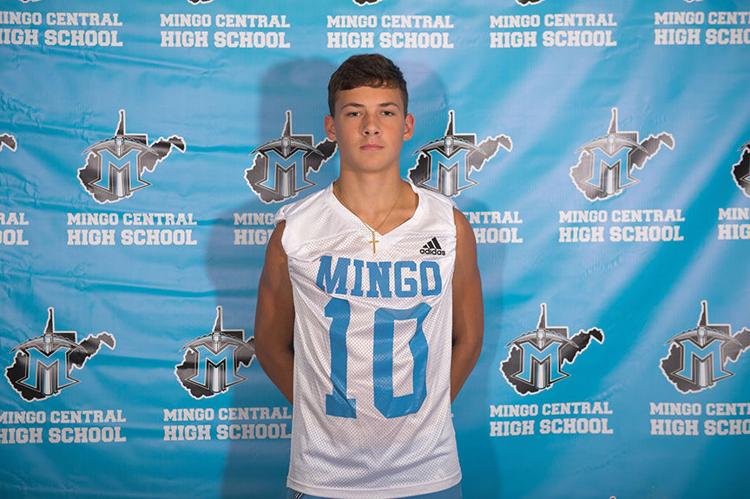 Football wasn't the main focus in the Hatfield family.
That was until Drew Hatfield started turning heads with his speed.
That led to younger brother Devin Hatfield following in brother's footsteps.
"When my brother (Drew Hatfield) started playing C-Team (Midget League) that's when I decided to play," Devin Hatfield said. "Honestly him playing is the real reason I played."
Just because he followed his brother to the game doesn't mean he didn't develop a genuine love for it all on his own.
Hatfield has an undeniable talent for basketball and enjoys the fundamental challenge of the round ball sport. However, he feels that football is exciting and fun given its atmosphere playing in front of the Miner faithful under the Friday night lights.
"I almost didn't play last year, but I wanted to play with Drew (Hatfield) his last two years,"  Devin Hatfield said.
But, playing beside his brother isn't the only thing this young star wants.
"It's like I challenge him and he challenges me," Devin Hatfield said. "We push each other farther and farther each day in practice."
That's what brothers are for though really, they push each other in ways others cant. Hatfield described it as "extra motivation."
His older brother Drew Hatfield currently holds the state receiving record for most receiving yards by a freshman.  
Devin Hatfield isn't far behind his brothers record, though.
"I was so close, 13 yards and I would have broken it," Devin Hatfield said.
Now going into his sophomore season Devin Hatfield looks to outdo Drew Hatfield's sophomore season performance. In order to do that, Devin Hatfield has put in some extra work in the offseason to make sure he reaches his goal.
"My freshman year I was like 145 pounds, which is small for a freshman," Devin Hatfield said. "So now I've started lifting weights a lot more so that physically I can compete at a higher level. Drew's been working too, but it just makes me work harder. I think I am up to 159 now. And even though I've added 14 pounds, I know I've gotten faster too."
The Hatfield brothers are a deadly combination on the field. The brothers are a great 1-2 combo in the receiving corps.
Devin Hatfield is one of the very few players to ever step onto the Miner's field as a freshman and start just like his brother attributes that to his brother.
"Drew set the standard," Devin Hatfield said. "I'm chasing him honestly and that's why I work as hard as I do."
Hatfield spoke on the depth of the receiving corps and how it related to the amount of production he would have.
"Everyone we play is going to key on Drew," Devin Hatfield said. "That's just how it is. But with me and Issa Scales, people will see they have more to worry about, especially with the best quarterback in the state throwing to us in Day Day (Daylin Goad). I'm going to have to make the best out of every opportunity I get."
Hatfield alluded to how establishing a rushing attack hindered the Miners offense last season, but that shouldn't be an issue this season.
"This year that shouldn't be a problem because we have depth at that position now," Devin Hatfield said. "We have at least three guys we can run at you and they are all different which will be hard to game plan for."
While on the subject of game planning, Devin Hatfield was quick to point out how offensive coordinator Joey Fields had a scheme for everything  and how he was able to make use of all the offensive talent  at the coach's disposal.
The young receiver prefers not to be compared to any pro, college, or high school players.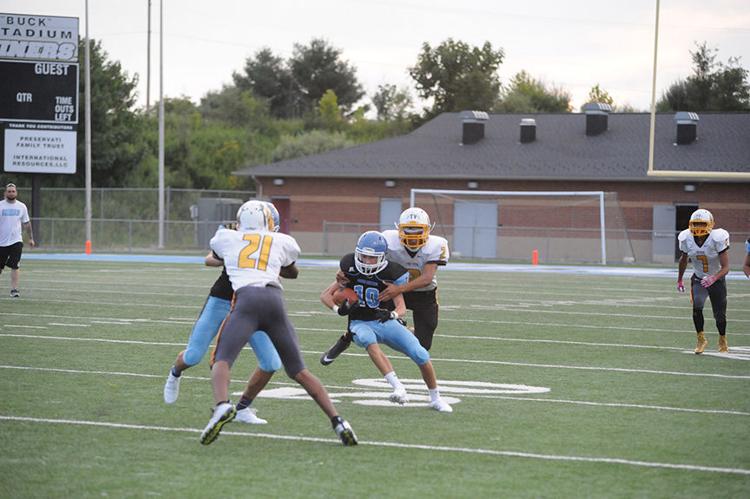 "I'm working day-in-and-day-out to be the very best Devin Hatfield I can be."
Miner fans have plenty to look forward too in the upcoming season but, when you look at Hatfield the excitement may last for years to come.
Mingo Central is scheduled to open the season Saturday, August 31 at 8:30 p.m. at Pikeville in the closing game of the 35th Annual Community Trust Bank/WYMT Pike County Bowl.