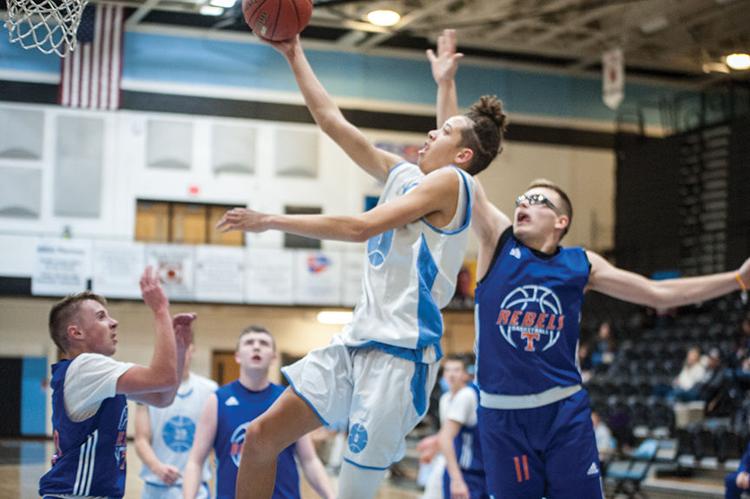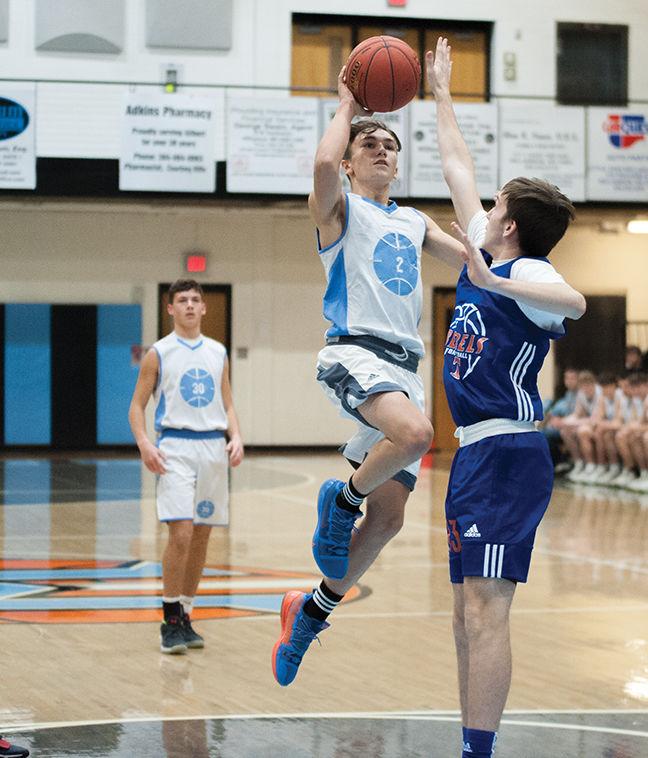 Mingo Central sophomore forward Jarius Jackson is going to leave some people left picking their jaws up off the floor this season with some of the highlight reel dunks he may throw down.
He is an athletic forward who wants to slash to the rim and cause havoc in the lane.
However, he also has the touch to be able to step out beyond the arc and hit open three-point jumpers.
"We spread the floor and have a lot of people around the three-point line, but I want to slash and get to the rim, but if it's open I'm going to shoot it," Jackson said.
Head coach Stan Elkins and the Miners are set to be a deep and talented team this season and with Jackson having the growth spurt he had over the offseason combined with the strength training he and some of his teammates partook in will certainly help going forward.
"Stan (Elkins) has had us in the weight room a lot, I wanted to focus on getting stronger, my jumping, and a little bit of shooting," Jackson said
As for the offense and how Jackson thinks games will go, he said that a "slow-paced" offense suits the Miners, but the defense the team is looking to play can "speed things up" when needed.
Jackson was a part of last year's squad that endured a lot of trails and tribulations throughout the year.
However, experience is something this young Miner team needed and got out of last season.
Jackson likes to compare his game to an NBA star such as Kevin Durant, and though Jackson isn't Durant,  he does have a similar build while also not being afraid to handle the ball and hit tough shots over defenders.
This season will be a test for Jackson as he looks to be a breakout star for the Miners basketball club.
Jackson hopes that his efforts in helping his team this season garners him some looks from colleges.
One of Jackson's best friends on the team is junior guard Colton Blankenship.
Blankenship was the point guard for the Miners last season and was one of the team's leaders in scoring and assists.
The team is now facing a situation that makes them especially deep at the guard position, but it is safe to say that Blankenship's role won't be diminished in any way. He will be expected to maintain order on the floor and split time defending opposing teams' top guards on a regular basis.
Whether he starts or not, his job description remains the same to him.
"I'm best at getting into the lane and getting my teammates open, as well as finishing at the rim," Blankenship said.
And if he succeeds he will be a major catalyst for the team as it is loaded with shooters counting Blankenship himself.
He has been working on his strength and lateral quickness to help him on defense and shooting as far as his offensive game goes.
Blankenship likes to compare his game to NBA star Chris Paul as the two both are shot creators and orchestrators for their team's along with being excellent perimeter defenders.
The comparison to Paul is a good one to make as Blankenship has exceptional basketball knowledge and rarely puts his team in bad situations.
"My goal this season is to help my team however I can and fulfill my role whatever that may be," Blankenship said.
Both Blankenship and Jackson are looking forward to playing against Poca this season in a heated rivalry matchup to test the improvements they have made individually, and the leaps forward the team has taken over the offseason.
To watch the full interview with Jackson and Blankenship check out the Mingo Messenger Facebook Page and Twitter account.