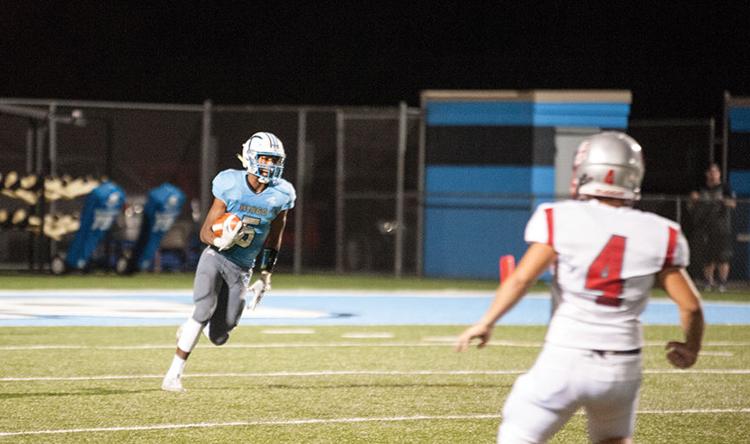 In a game that was hyped up to be the West Virginia game of the week Poca traveled to the Buck to take on the Miners on their annual Miner Appreciation Night.
Poca ruined the celebration, though as the Dots came away with a 21-14 win over the Miners.
Early on in the first quarter, Poca drew first blood calling on state rushing leader Ethan Payne. Payne rumbled in for a four-yard rushing TD with 8:20 to play in the first quarter.
Down 7-0, the Miners drove down the field and struck back when quarterback Daylin Goad powered through the line of scrimmage on a one-yard TD run with 50 seconds left in the first quarter.  The Miners missed the point after and trailed 7-6 one going into the second quarter.
The two teams held each other in check for most of the second quarter, but with 39 seconds left in the first half Poca completed a 30-yard strike from Jay Cook to Toby Payne to put the Dots up 14-6 going into the break.
Poca knew that the Miners offense has quick strike ability so cementing a lead was vital if they wanted to go home with a win. With 4:04 left in the third quarter and the ball on the one-yard line, the Dots Ethan Payne went in to put the Dots up 21-6.
The Miners needed an answer and wfound it with 5:11 left in the fourth quarter off the hands of Issa Scales. Goad threw a ball to Scales that was tipped into the air and ever so gently find its way into the waiting hands of Devin Hatfield for a 20-yard TD bringing the Miners within a score to tie the game after a successful two-point conversion.
The Miners were able to get the ball back with 4:00 on the clock; however they would find themselves in a situation that required them to drive most of the field.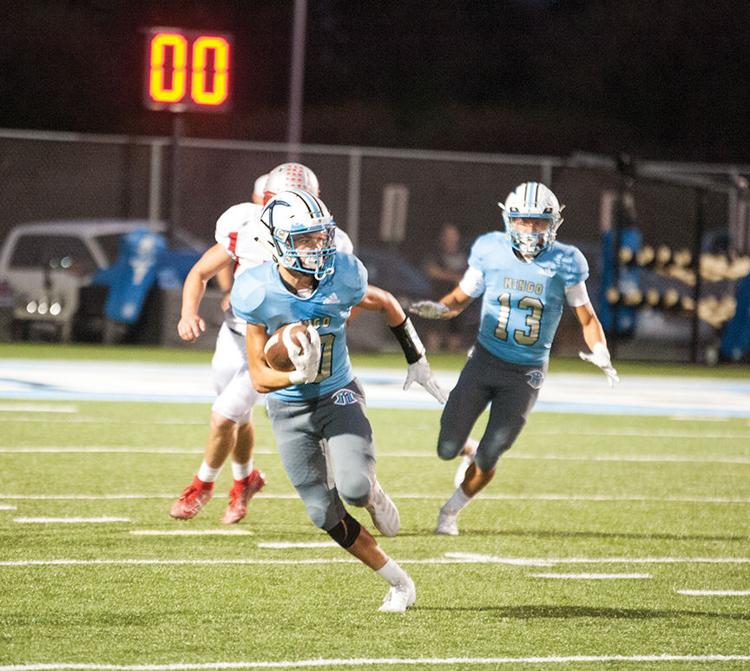 Through perseverance the Miners methodically moved the ball almost at will down the field.
With three seconds left to play in the game, the Miners came up short as Poca held on to come away with the 21-14 win over the Miners.