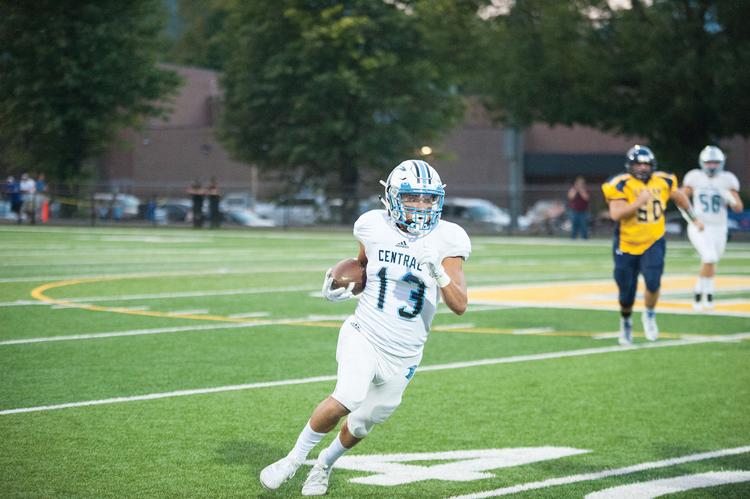 The Mingo Central Miners came to Logan on a mission.
The goal was to prove how dominant they really were.
Mingo Central did just that with its 52-6 win over Logan.
The Miner defense was the first to answer the bell forcing a fumble with 8:32 on the clock in the first quarter. Mingo Central recovered the Levi Davis forced fumble and with 5:10 remaining in the first quarter, quarterback Daylin Goad found Drew Hatfield for a six-yard touchdown pass for the first score of the game.
After another quick score the Miners found themselves up 16-0.
Then the defense stepped up again for the Miners as Zayne Hatfield came away with an interception placing the Miner offense on the Logan 35-yard line with 6:18 left in the first half.
Zach Patrick scored for the Miners after the interception making it 23 unanswered points.
On the ensuing drive, the Miner defense forced a three and out giving Mingo Central the ball on their own seven-yard line.
With 20.8 seconds on the clock before the half, Goad would found Norman Kennedy for a 48-yard completion that set up a touchdown run by Goad putting the Miners up 31-0 at the half.
 The Miners came out of the half on fire; Goad bombed a deep ball that found a wide-open Devin Hatfield for a 62-yard touchdown pass with 10:30 left in the third quarter.
The Mingo Central defense continued it stranglehold on the Wildcats as it forced another fumble that they were able to recover.
Patrick had his number called again taking it in the end zone on a 32-yard touchdown run with 9:07 left in the third.
Logan got its first score of the game on a long touchdown reception after 45 unanswered points with 7:05 left in the third quarter.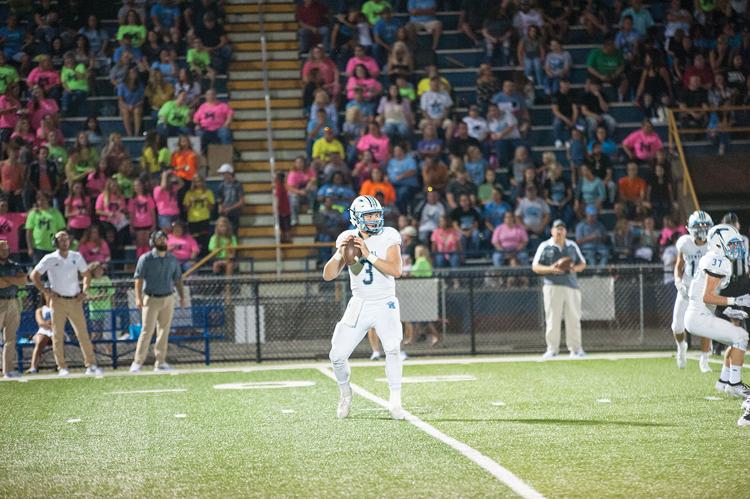 The Miners held the momentum and let Goad uncork one downfield to Drew Hatfield for a 63-yard touchdown strike with 6:51 left in the third, making the score 52-6.
The Miners would run the clock out and seal the victory against the Wildcats 52-6 as they move to a record of 2-1 on the season.