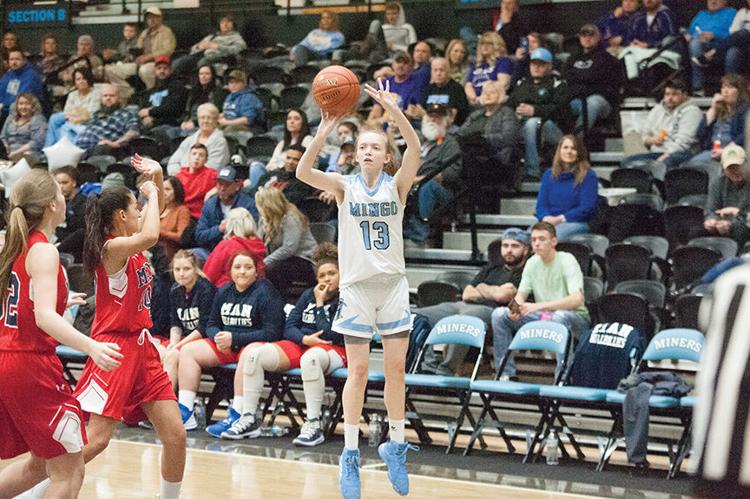 The Mingo Central Lady Miners have been rolling out the red carpet for tough competitors and have done nothing, but strut past them in noticeable fashion. The matchup against Man proved to be a monumental night for not only the team, but also Scarlette Thomason as the Lady Miners came away with the 84-45 win over the Lady Hillbillies.
"We had the three-game losing streak and we have been on the six game winning streak now," Mingo Central coach Kim Davis-Smith said. "I felt like today we put the full pieces of the puzzle together, and I don't know if we have really done that all season, and we definitely can."
Mingo Central sits at 13-3 on the season and is in the midst of a seven-game winning streak.
The Lady Miners have got an extra nudge on offense.
That nudge has been the play of Scarlette Thomason and the fact she has seemingly found a groove during this win streak.
Against Man, Thomason was feeling it from the start making five threes before the first quarter ended.
Thomason's quick trigger and deadly accurate touch led the Lady Miners to a 28-point first quarter, while holding the Lady Hillbillies to 12.
By halftime, Thomason had picked up five more triples giving her an astounding 10 three's at the half as her team led 55-22.
Thomason finished the game with 13 three-point baskets breaking school and Cardinal Conference records for made threes in a game.
Her performance led to her scoring a game-high 42 points.
But not only did she preform well in this game, but has been shooting at an incredible clip from deep over the seven game win streak, and if she is able to keep this same shooting streak up there is no reason this team wont make their march through March a long one.
Though Thomason had a performance most only dream of in a career, her teammates were also able to make the most out of a night that just simply belonged to her.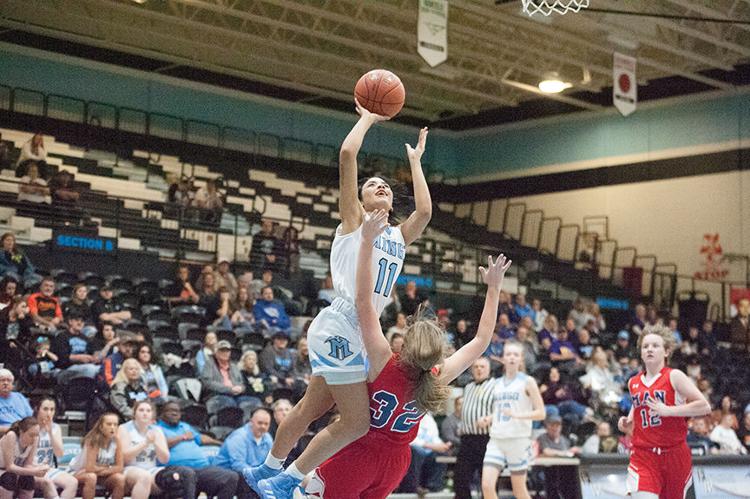 Ziah Rhodes continued her stellar play walking out with a 23-point performance in the win against Man.
While Thomason and Rhodes were cooking in the scoring column, teammate Jenna Wagoner was stirring the pot and keeping these hot hands scolding on her way to an 11 assist game.
"We understand the importance of putting it all together," said coach Smith after the game when talking about how the team will approach the rest of the season in regards to maintaining the success they have had.
Scoring for the Lady Miners vs Man:
Scarlette Thomason- 42
Ziah Rhodes- 23
Maliyah Martin- 6
Zoe Evans- 4
Jenna Wagoner- 4
Makeisha Harness- 3