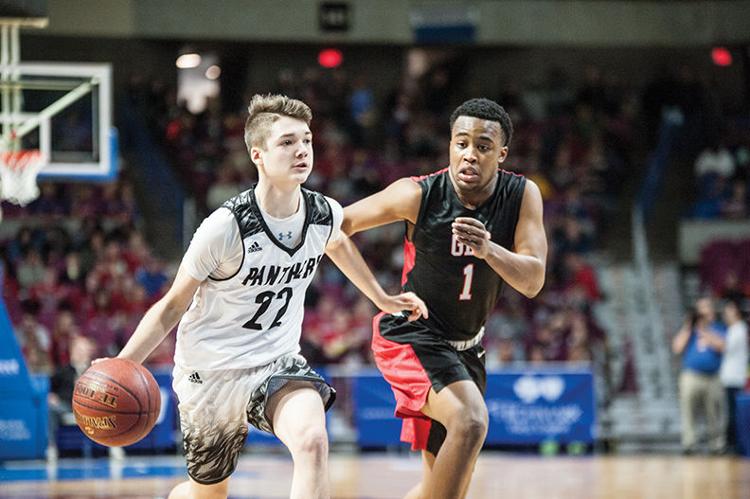 Success is easy to build off of and last season the Tug Valley Panthers had themselves a taste of what their group is capable of going 13-13 and making the regional tournament.
Head coach Garland "Rabbit" Thompson will have a team that can excel at pushing the pace while also having mismatches in the half court to slow opposing team's down if needed.
Last year, the Panthers relied on the duo of point guard Caleb May and center Ethan Colegrove.
The two had remarkable chemistry and the pick and roll between them was virtually unstoppable at times.
May is a physical guard who is looking to draw contact on offense and doesn't shy away from physicality on defense.
He can shoot from three and is a floor general looking to keep all of his teammates involved.
Colegrove is a dominant force down low; he averaged a double-double last season in points and rebounds.
One of the best qualities of Colegrove's game is his touch around the rim and the fact that for a center he seems to be quite graceful.
But with that grace is power. He is able to move bodies in the paint almost at will. If Colegrove wants to be in play for a rebound — he will be.
The Panthers also return Zack Savage whom most wouldn't see as a ball handler, however, the forward often found himself initiating plays for the team last season and showed his ability as a playmaker for the offense.
Savage is another big body and like Colegrove is graceful yet powerful at the same time.
Something the Panthers lacked last season was a true shot blocker, but this season they may have found one.
Matt Linville was a standout in the UPike summer ball circuit swatting and altering shots on almost every defensive possession.
Linville can be an important piece in the success of the team and can elevate the overall team defense in flash with his athleticism.
The Panthers are going to be fun to watch this season and should have every opportunity to improve on the success of last year.
The Panthers look to open the season against Charleston Catholic on December 28th at home.