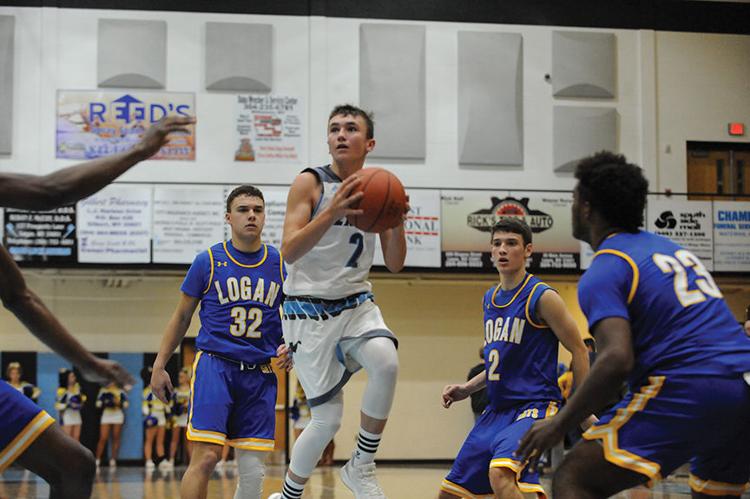 Last season. the Mingo Central Miners and head coach Stan Elkins fought through a tough season. The Miners finished with a 2-21 record.
The team is full of young talent and will welcome in some new additions this season.
However, the team has plenty of returning playmakers to stir things up this season.
One of the returning players for the Miners is Colton Blankenship; a sophomore guard who is a great team player and excels in the open floor.
Blankenship was the team's leader in assists last season, while also being one of its primary scoring options.
He is skilled enough offensively to contribute as a starter or off the bench, but however the Miners decide to use him, he will be a big contributing factor.
Another player returning to the team is Jarius Jackson;. Jackson didn't see much playing time in the past, but expect his role to increase just like the ceiling on his game.
Jackson is an athletic swingman who is going to be a defensive option for the Miners since he has developed a longer frame.
He is about 6 foot 4 this season and has been working all offseason to have a chance to showcase his ability.
Jackson has shown the ability to get to the rim and now that he is growing into his body and becoming comfortable with how to use it. Expect Jackson to maybe even power home a couple dunks this season.
The May brothers also return for the Miners this season. Nathan and Jacob May were both leaders for the Miners last season and were very good at pulling down rebounds and getting out quick on the break.
The brothers also showed the uncanny ability to work off of each other on the defensive side of the floor.
What is unknown about the team is how the Hatfield brothers (Drew and Devin) will fit in to the team.
The transition into the Miner system won't be all that difficult for the Hatfield brothers.
Drew is a strong athletic guard who can guard three positions; he is also a knockdown shooter and gifted ball handler.
He will help the Miners in their fast break offense, while also elevating defensive play.
His younger brother Devin is also a knockdown shooter whose talents on offense will allow the Miners to space the floor unlike they were able too just a season ago.
Expect a fast paced team that will garner a lot of open looks from behind the arc and should be able to make shots at a high rate.
The Miners will begin the season on December 12th at home against Scott.