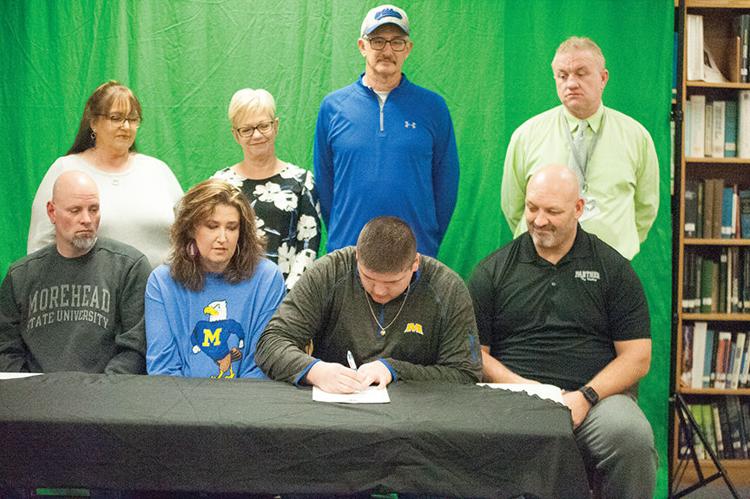 Tug Valley's Jared Webb has officially signed with the Morehead State University Eagles.
Webb will be the first football player to further his playing career in the Hady Ford era.
The Eagles are getting a player who has done nothing, but exceed expectation all throughout his football career.
And though Webb has taken the next step in furthering his career he knows that there are still things he will need to improve on before starting his journey at the colligate level.
"I'll still be working with coach Ford on improving my mobility and footwork and also staying in the weight room in order to be better prepared for some of the things college may throw my way." Webb said.
Webb helped the team through what was a magical season as no one expected the Panthers to make the playoffs.
However, with the culture Ford has quickly built the program aims to have more players join the colligate ranks along with Webb.
Webb has embodied what Panther Nation calls being "Valley Strong" and will take this mentality with him to the OVC (Ohio Valley Conference) when he joins the Eagles in the fall.