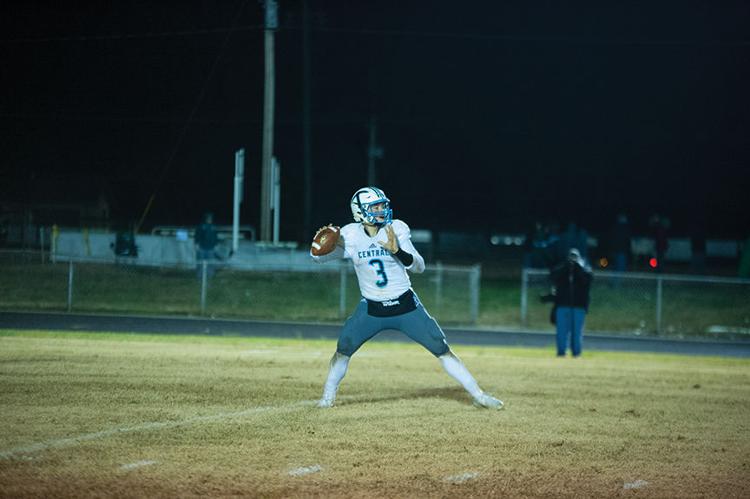 Who: No.10 Mingo Central (9-2) at No.2 Bridgeport (10-1)
Kickoff: Saturday, 1:30p.m.
Location: Bridgeport
Coaches: Mingo Central, Josh Sammons. Bridgeport, John Cole.
Notes: Bridgeport has one of the stingiest defenses in the state only allowing teams to score 20 points one time this season, while being able to average 37 points of offense themselves.
The Indians are powered by their rushing attack on offense. The Indians are led by running back Carson Winkie and quarterback Devin Vandergrift.
Last week, Bridgeport put up nearly 500 yards of total offense and scored 56 points on Lewis County, who only managed 15 against the Indians.
The Miners, since Week 7,  have drastically improved on the defensive side of the ball.
Mingo Central has averaged 40 points a game this year and will need every explosive player they possess to give themselves their best chance at a victory on Saturday.
The Miners offense has been led by quarterback Daylin Goad and senior wide receiver Drew Hatfield.
The duo have been on a tremendous hot streak since Week 2; without any sign of slowing down.
The Miners had several key injuries this season that looked to derail any chance at a true rushing threat, however Goad has stepped up and shown that he is every bit the duel threat his team needed.
It was Goad's rushing ability that held defenses in check and made them respect the Miners rushing attack.
Last week against Shady Spring the Miners pulled out the 13-7 win in a defensive battle that forced Goad to utilize the power running style in his duel threat arsenal.
In the Shady Spring game, Goad put up 337 (190 rushing) total yards and two TDs (both on the ground).
Devin Hatfield and the Miner defense played out of their minds last week.
Devin Hatfield came away with the interception that would give the Miners the momentum they needed to drive down and give Goad the opportunity to punch it in from 15 yards giving the team a one score lead.
Who 2 Watch: Mingo Central's defense.
The Miners defense will need to continue its strong play as the offense has been a given producer all season long.
If the Miners want to advance, having a strong defensive outing is the most important thing on the agenda.