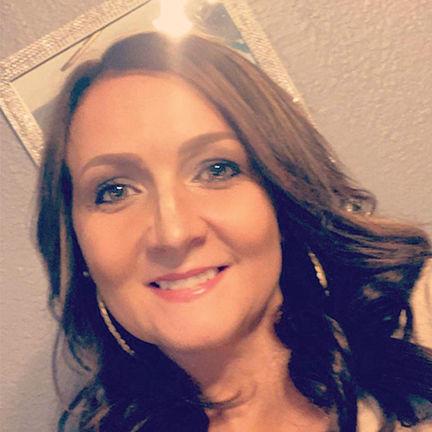 Running to a disaster when everyone else is running away from it has for time immemorial been the hallmark of first responders.
The same selflessness and courage can also be attributed to healthcare professionals who, like firefighters, police officers, and emergency medical technicians, have likewise always run toward the clear and present danger and put the welfare of others ahead their own.
That is why when an urgent call for help with the COVID-19 pandemic came from New York City, specifically Brooklyn, reached her at her home in late March, Amy Ford essentially put her job as nursing supervisor at Trinity Healthcare Services in Williamson on hold and rushed to the emergency already in its full-blown stages at one of the hospitals there.
During a phone interview with the Messenger conducted with her from New York earlier this week, Ford, 39, who is a Matewan native but now lives in Williamson, explained how she found herself plying her invaluable nursing skills in Williamson one week and using them to take care of seriously ill patients in New York City the next.
It all had to do with her having been a former travel nurse who has always attempted to keep herself informed and up to date with that particular area of nursing, Ford said.
While perusing the Travel Nursing website about a week before her departure she read a post from a particular company--Krucial Staffing which provides personnel for New York Health and Hospitals' chain of 11 hospitals--expressing NYHH's urgent need for nurses, which along with other New York City facilities, at that time were and even now are in the throes of a major COVID-10 outbreak.
"I ended up calling (Krucial Staffing), which was on a Friday, and I flew out on Tuesday," she said.
Ford, who is the mother of three children, said her decision to take the 21-day hazardous assignment beginning on April 1 stemmed, somewhat ironically, from her concern she might inadvertently expose her children, parents, and other family members to the virus.
"I had just decided that with me going to work every day at Trinity there was the potential of exposing my kids and parents to the virus," she said. "My parents babysit my kids when I'm at work, so I had already made the decision to leave my kids with them indefinitely because I couldn't take the risk of potentially exposing any of them.
"So, that's about the time I saw the need for nurses up here and I just thought I could be of better service here and help them out as best I could while having to be separated from my kids and parents anyway."
Ford said her family wasn't altogether thrilled with the news but no less fully supported her decision.
"That first week after my kids began staying with my parents and I visited them, we kind of had to visit at a distance outside on the porch, so it didn't come as a great shock or something they couldn't understand when I told them what I had decided to do," she said. "Of course at first my dad didn't want me to do it, but he completely understood my reasoning for going and he and everyone else have been just awesome about it."
Ford said her original plan was to only fulfill the initial 21-day contract with Krucial Staffing and then come home. But, because the need for her services and those of all the other nurses who responded to the call remains as urgent as it did at the beginning of April she, for one, is seriously thinking about extending her contract for an additional 21 days.
While she admits she was grateful and flattered that she was recently recognized by U.S. Sen. Joe Manchin as a "Better Angel" for having left both kith and kin to go to New York and assist with the crisis there, she doesn't necessarily believe she has done anything that others would not do as well if given the same set of circumstances and opportunity.
"Although I was extremely honored by Sen. Manchin's recognition, I really don't think I've done anything special." she said. "I just saw the need and I wanted to do whatever I could to help."