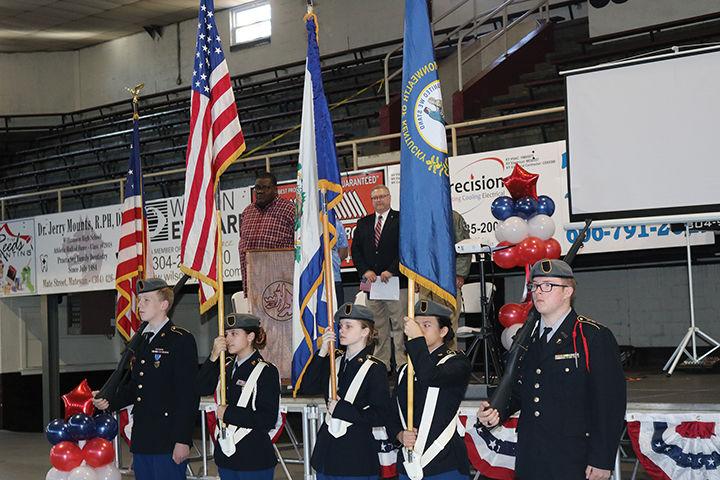 Local veterans and their families were honored by the Williamson Health and Wellness Center during a Military Special Event held last Sunday afternoon.
A video presentation was made during the event with pictures of active military personnel who are deployed and deceased veterans who were represented by their family members. Michael Browning brought greetings from U.S. Sen. Joe Manchin III, and retired Four-Star United States Air Force Gen. Robert Foglesong was the keynote speaker.
Foglesong, a native of Williamson, said that his father was a steam fitter with the railroad and was exempt from military service. However, after the bombing of Pearl Harbor in December 1941, he volunteered to serve in the Pacific.
"My father was one of three from here who didn't have to join the military, but they chose to do so anyway. That speaks volumes about them," Foglesong said. "When I went into the Air Force, I planned to come back to West Virginia after three years and being a chemical engineer. (Foglesong holds bachelor, master and doctoral degrees in chemical engineering from WVU.) But, I fell in love with 480 knots per hours and never came back."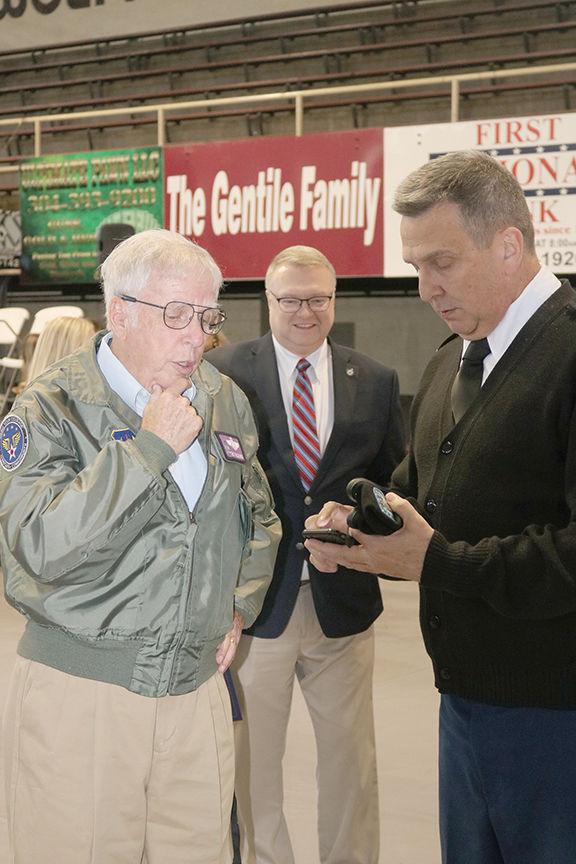 He told the veterans present and those represented by their families, that he, along with them, are part of a group of men and women 42 million strong who have served the United States since its beginnings.
"Veterans are a special group," he continued. "They have left their families and have made it possible for us to be who we are. They sail off to places we have never heard of before. They are the best. They bring their courage and their blood."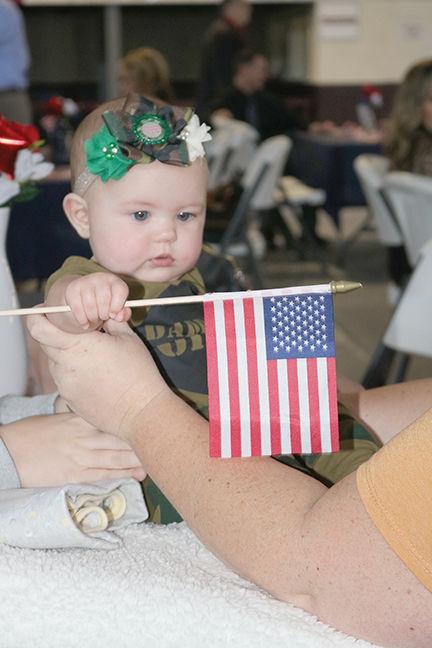 He said without the service of veterans of all periods throughout the history of this country, the United States would not hold its present status around the globe.
"I encourage you not to lose track that the United State of America is the greatest nation on the Earth. Most of us play on the middle of the field. We stand for the national anthem. We say the pledge to the flag. We move forward in spite of arguing and bickering," Foglesong said. "And, we'll come out of the arguing and bickering all the better for it. The United States is the gold standard in the world."