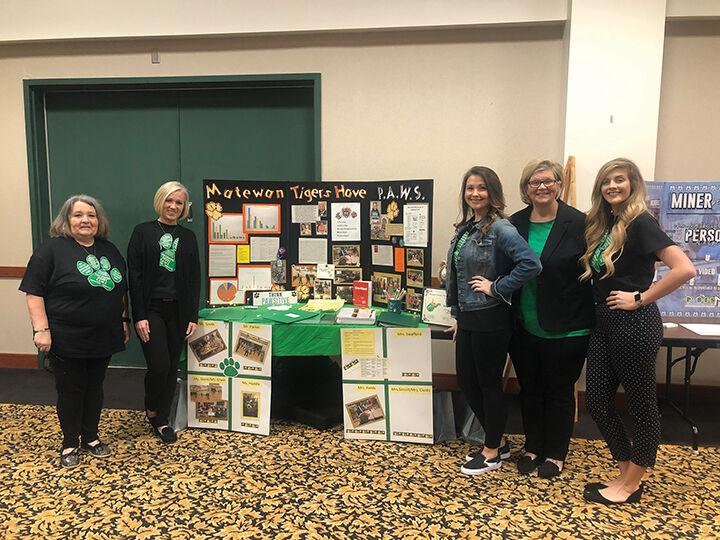 Education experts would attest it is a difficult chore for schools to fully support, motivate and meet all their students' needs and still have them to excel academically during normal times under normal conditions.
To meet this same goal during unprecedented times and abnormal conditions, such as those that were brought about by the COVID-19 pandemic, might be considered by these same experts as doubtful, even impossible.
But that's exactly what Matewan PK-8 managed to do. And because the school succeeded in the task so well during these unprecedented conditions, the West Virginia Behavior Mental Health Technical Assistance Center (WVBMHTAC) named Matewan a 2020 West Virginia PBIS (Positive Behavioral Interventions and Supports) Spotlight School.
The school's recognition was announced by the WVBMHTAC last week in a release, which was sent both to Matewan PK-8 school officials and to Mingo County Schools Superintendent Don Spence.
WVBMHTAC officials said 2020 Spotlight Schools are those that "found ways to use PBIS to pivot their expectations, acknowledgements, relationships with students and families, found ways to provided additional and mental health and social/emotional supports, and adjusted their environments, systems, and teams to ensure the best outcomes possible during a challenging situation."
Assistant Principal Barbara Fields said the county as a whole has been working with the WVBMHTAC, which is based at Marshall University, since the beginning of the 2018-19 school year.
However, she went on to point out that Matewan PK-8 itself has had a PBIS program in place now for more than a decade.
"Over the years the program became more involved, more structured, and more researched based on how to meet more of the social and mental health needs as well as the academic and behavioral needs of our students," she said.
Fields said every school begins as a Tier I school program. However, after having met all its requirements and goals last year, Matewan PK-8 managed to move up to a Tier II level school.
"You work through that and meet the requirements, you develop matrices, you develop a strong PBIS team…you move on to another tier once you've presented your data and proven you've met all your matrixes and you have put all of it into effect," she said. "You have to create matrices, which essentially is a blended system of how we implement positive behavior on the buses, in the cafeteria, but also on our virtual classes. So they were impressed with the way we were able to manage that."
Fields said the exceptional manner in which the COVID-19 pandemic has forced schools not only to teach kids but also continue to offer support and meet all their physical and emotional needs, made Matewan PK-8's designation even more special.
"With this (Tier II) recognition we get to be a mentor to other schools, and that's a great honor" she said. "So we'll begin pulling together our data and present it at a PBIS training through webinars, because right now we can't do conferences.
"It's just been a collaborative and really special effort on the part of our PBIS team…and they've really awarded us, I guess, for all our hard work and we're all really proud of that," she said.
Spence agreed, lauding the recognition as being a major achievement in which both the school and county can take a great deal of pride.
"The District is very proud of this accomplishment by Matewan PK-8," he said. "The school's staff, students and community are very deserving and they should be commended by everyone for their efforts in being named a PBIS Spotlight School."
Fields said the school's goal, even as the pandemic continues to be a constant presence in daily life, is to remain committed to the task of "learning and growing and ultimately obtaining Tier III status over the next year."