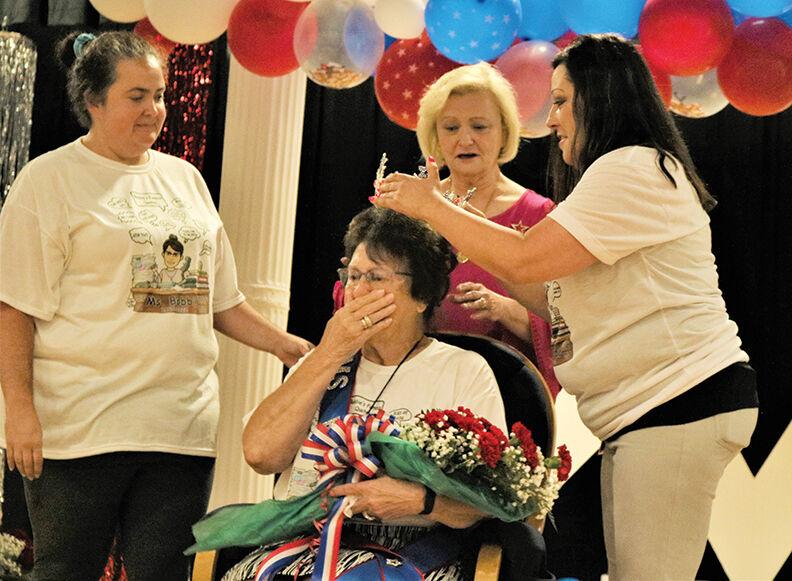 When Barbara Perkins first began working for Mingo County Schools in 1967 as a classroom aide at the long-since closed Varney Grade School, Lyndon Johnson was nearing the end of his first full term as President of the United States.
The average cost nationally for a gallon of gasoline was roughly $.32. Coal was still considered King in southern West Virginia and Eastern Kentucky and it still represented the engine that powered local economies.
While presidents changed during the ensuing years, while consumer products like gasoline got exponentially more expensive and coal was eventually forced into abdicating its long-held throne, nothing about Barbara changed even a little.
To those literal hundreds of school and community acquaintances who know her best, she has incessantly remained the same dedicated, the same self-effacing, the same amiable person in all that time—that is, until June 7, 2022 when at least one thing about her inevitably had to change.
That was the day "Bobbie," as she is more familiarly known by multiple generations of former students, teachers, and fellow service personnel she greeted, assisted, and simply befriended every day over the last 55 years, became officially retired from her secretarial position at Burch PK-8.
Quite befittingly, Tuesday also marked Bobbie's 80th birthday, which, along with her retirement, didn't slip by without a special recognition being meticulously planned and carried out by colleagues and friends.
Working feverishly both to appropriately bedeck the school's auditorium and entrance hallway with festive trimmings while trying to do so without Bobbie's knowledge, a deserved celebration was held and attended by a host of former and current students, teachers and principals, fellow service personnel, Central Office personnel, her family, and a multitude of well-wishers.
"I first met Bobbi in 2008 when I became
assistant principal at Burch High School, and she helped me so much that year getting used to office life," said current Burch PK-8 Principal Leah Wireman. "In 2014, I came to Burch PK-8 and I've worked with her ever since. She is just a blessing to me, a true friend, and someone you can always count on."
Following her multi-year position as an aide at Varney Grade School, in 1981 Bobbie bid on and was awarded the school's secretarial position that had been vacated by Evelyn Hatfield.
She would remain in that position until 2005 when she came to and assumed the secretarial position at Burch High School, which later transitioned into Burch Middle School in 2011 and eventually into Burch PK-8 in 2016, both at which Bobbie would also serve as secretary.
Because specific records were not kept over the years, it is uncertain if Bobbie gained more years of service than anyone else before her. However, when asked, Central Office officials simply said that it's very likely she is the longest tenured school employee to have worked in and retired from the school district—whether that was professional, service personnel, or otherwise.
Mingo County Schools Superintendent Dr. Johnny Branch said Bobbie's departure from her familiar front desk position, particularly after having occupied it for more than a half-century, would take some time for her colleagues and the community itself to get used to.
"Our schools and the names of our schools may have changed, but for many people in this community you've not changed," he said. "You are the person they look at and feel safe, or they feel comfortable or they feel at home. And because of that, it's just not going to be the same without you."
Former Principal Jada Hunter, under whom Bobbie served as school secretary at BHS and BMS, said Bobbie was not only a superb secretary but also someone she counted on daily to help keep the schools running like a well-oiled machine.
"I am indebted to her for her dedication and for her expertise in finance … when you're a principal that's a big part of the job, and it's the principal's responsibility to make sure that it's always in order," Hunter said. "Having a secretary who's an expert in accounting was just such a blessing because it really was something I never had to worry about with Bobbie.
"But then, she also did all the extra things," Hunter continued. "She was just always there, she was an assistant whenever I needed an extra hand … someone I could count on for anything. "There's simply no one else like her. I just love her so much."
Bobbie said her "expertise in finance" and abilities in other day-to-day school operations were anything but innate when she took that first secretarial position at Varney Grade School.
"I never had bookkeeping, typing, or really anything essential for the job when I took over for Evelyn in 1981, so the Lord just blessed me," she expressed rather emotionally. "Grover Curry was our principal and he would have me to help her from time to time, so when the job came open I had gained some experience so my husband encouraged me to bid on it … I said if it's the good Lord's will I'll get it, and if not I'm happy with what I'm doing."
Although her official retirement was dutifully marked by the grand celebration and special acknowledgement she received at the school, Bobbie said she is planning to continue in her job until the county's summer school program—Camp Success—finishes on July 1.
"That's typical Bobbie," Wireman said. "She knew it was time, but just like it's going to be for the rest of us, she also realizes it's not going to be easy for her to walk out of that front door and away from a job she's had for most of her life, especially knowing it's for last the time."