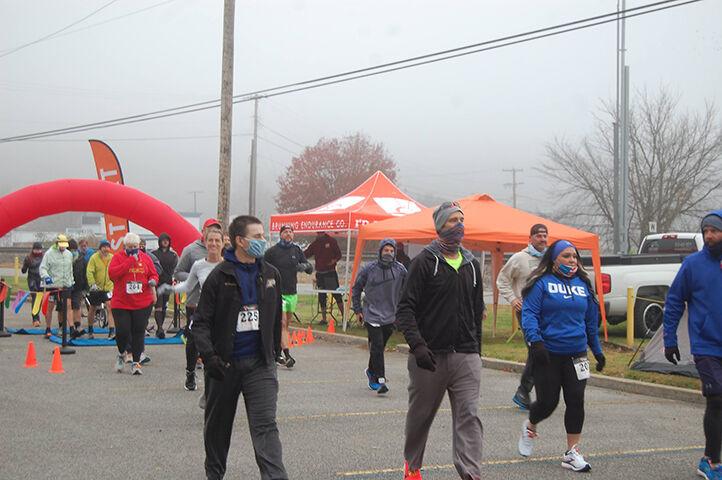 When compared to the staggering loss of life as well as all the other detrimental consequences resulting from the COVID-19 pandemic, the postponements and even cancellations of sporting events would seem to most people as being inconsequential.
And generally no one would agree more with this pragmatic viewpoint than Tug Valley Roadrunners President Alexis Batausa.
But Batausa would also point out sporting events are important, if for no other reason than to provide an anxious public a much needed diversion from the current medical crisis and present reality.
Batausa said this was the reason behind the TVRRC's decision to provide this much needed and long-awaited deviation by staging the club's first racing event since the pandemic got its head in early March.
In a year that saw even the well-known and extremely popular Hatfield McCoy Marathon having to be dramatically altered to a virtual race, this first in-person, collective participant event — fittingly called the "Darn You COVID, Darn You 24HR Endurance Challenge" — was held Saturday, Nov. 14 at the West Williamson floodwall.
Batausa said it was not an easy decision for the club to make. Nor, after TVRRC members first broached the subject two months ago and made the decision to try, was putting it all together and actually pulling it off regarded as an easy task.
This was particularly true, he said, when considering the amount of time with which organizers had allotted themselves to begin and complete the undertaking.
"Back in late September we were still very unsure what the situation with COVID was in the state and country and if it was even possible to hold an event," he said. "We had noticed that some events were still being held with certain guidelines. However, when I talked to our local health department they said we wouldn't be able to do it."
That's when a friend of Batausa's, who works at the state capitol, made an inquiry at the governor's office on the TVRRC's behalf.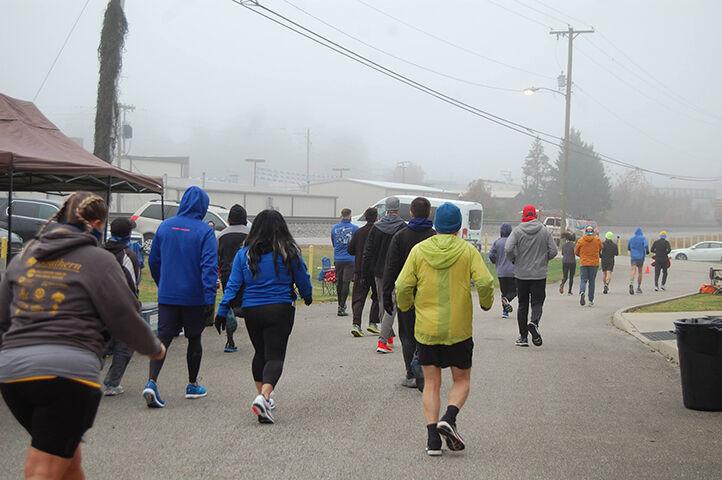 Ultimately, Batausa's friend was informed that community-racing events are not under WVSSAC guidelines and therefore are not bound by the same restrictions to which the state's public school sports teams and events must adhere.
"As I said, we saw where other similar racing events were being held in the state so we thought it would do no harm in asking," he said. "My friend was basically told that community events like races were essential to the public's morale and overall attitude in times like these…so they gave us the green light to hold this race."
Batausa said the TVRRC immediately began online registration and almost just as immediately began getting a great deal of response from not only local competitors but also from those living in other states.
At that point, he continued, organizers began putting into place all the appropriate safety measures and protocols that the event would require for both participants and the public.
"We ended up with 32 participants from eight states, including Michigan and Wisconsin," he said. "That may not sound like a lot, but when you consider the situation with COVID and everything an event like this was up against, we were really pleased with the response.
"We were really happy when we also considered the fact that 15 of the participants who competed in the Conquer the Wall Challenge in March also came back for this one."
Batausa said Saturday's race was very similar to the Conquer the Wall Challenge, with the obvious exception being the amount of time competitors were allotted to get as many miles as they could in the fixed timeframe (24 hours with this event versus the 47 and 35-hours option competitors are given in the Conquer the Wall Challenge).
Another exception, he said, had to do with where the competitors stayed when taking their resting respites.
"Normally we would house them at the Community Center, but with COVID we couldn't have them indoors," he said. "So we arranged for them to bring tents to set up around the course, and they either rested in their tents or in their cars."
When the race was completed at 8 a.m. Sunday, the male winner, Alan Doss from Mallory in Logan County, had amassed 100.04 miles, with Kendell Geiling, the female winner from Miamisburg, Ohio, having totaled 88.15 miles.
With similarly-strict safety measures and protocols in place, Batausa said the TVRRC would also be holding its holiday series of races.
The first race will be on Thanksgiving Day with the "Earn It Before You Eat It" event, followed by the "Christmas Eve Eve Run" and the "Hangover Group Run" on New Years Day.
Schedules, registration, and other information for each race will be announced in the upcoming days on the TVRRC's website and Facebook page, Batausa said.