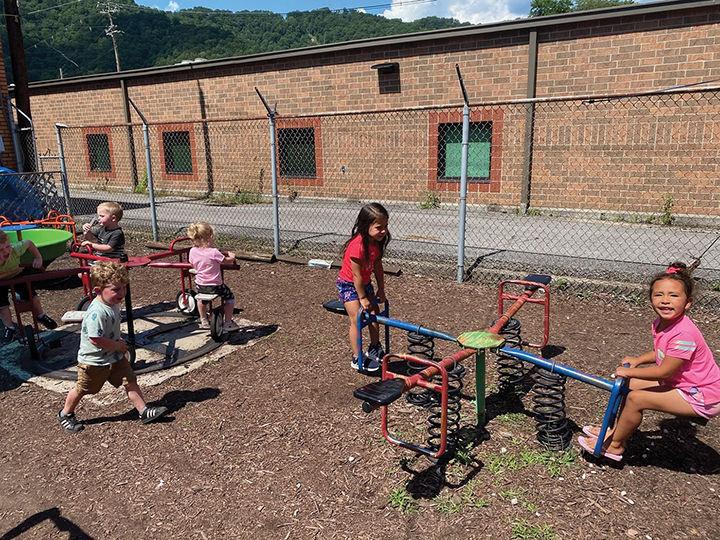 When Gov. Jim Justice in March ordered the closure of what at the time were considered non-essential businesses, which included daycare centers, Living Water Child Care and Learning Center owner Jackie Branch and all 10 of her employees admittedly weren't altogether sure if there would be a future for the Williamson center.
However, because the state places a great deal of emphasis on and fully supports early childhood education/development, and because in the meantime it  began providing daycare centers across the state with a monetary stipend for their subsidized children, Branch said everyone's spirit was at least buoyed somewhat knowing that the Williamson center would be able stay afloat until the cloud of uncertainty of the COVID-19 pandemic cleared a little.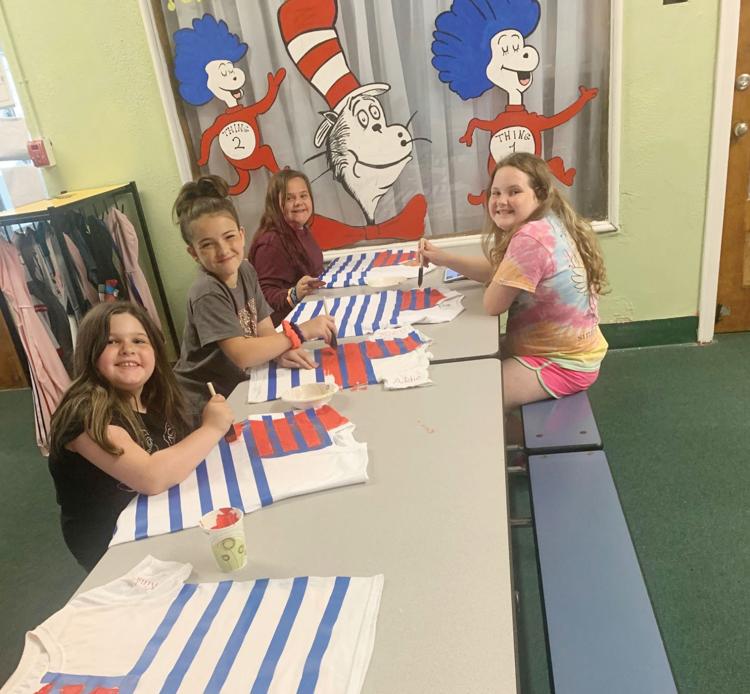 "The state immediately stepped in and agreed to pay us for all of our subsidized children, regardless if they were in attendance or not," Branch said in a recent interview with the Messenger. "In rural counties such as ours, the majority of our income is subsidy-based so this decision was our lifeline. I can't imagine where we would have been without their guidance and support."
Branch said her center was serving 53 children at the time of closure on March 23. And while all her employees had to be furloughed for a time, eventually all of them returned to work on a regular work schedule when the center was allowed to reopen on April 13 as a Critical Care Site.
"We attempted to keep our families very informed throughout the entire process," she said. "From the beginning, we informed them we would remain open as long as possible.
"When daycares were ordered closed and later given an opportunity to reopen as Critical Care Sites, we immediately applied for and received our license to operate during the pandemic and originally opened for essential employees only."
Although Living Water and other daycare centers resumed a semblance of normality a little less than a month after having to close, with it now officially operating under the auspice of a Critical Care Site, Branch said day-to-day operation was anything but normal because going forward operating would require a number of changes.
She said the hours of operation and even the manner in which the kids are now brought to and picked up from the center, as well as now having to conduct mandatory daily health screenings, are just a few of the changes both staff and parents had to acclimate themselves to.
"It certainly wasn't daycare as usual and our families were notified as such," she said. "Our hours of operation were reduced, parents aren't allowed to enter the building for pick up or drop off, and thorough screening examinations including temperature checks have to be done on each child outside of the building."
Branch said additional new requirements include no visitors being allowed in the center, adherence to specific cleaning and disinfecting procedures, along with providing constant encouragement to the children to practice social distancing as well as motivating them to wash their hands more frequently.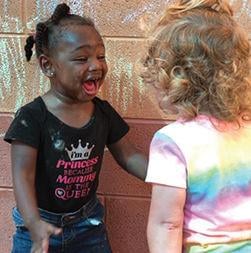 Branch noted it is the kids themselves who have possibly been the most receptive to all the changes having been brought about by the pandemic. She said the fact that she and her staff have attempted to make the process of going from the old normal to the new normal as seamless as possible has also helped with the transition.
"Anyone with children knows that even if they think children aren't listening, they are," she said. "They quickly understood why social distancing, extra hand washing, health screenings upon arrival, and being met at the front door by staff was necessary.
"I think the fact that we have continued traditions such as making shirts for July 4th, scheduled a mobile market, and maintaining as many of our daily routines as possible to make them comfortable, has also made the adjustments much easier for them."
As for having to operate under the "new normal," Branch said she believes the routine operation of daycare centers, other than just a few exceptions,  really isn't that much different now than before the pandemic.
"Licensed centers in West Virginia are heavily regulated and are required to meet strict health  and safety guidelines on a daily basis, even prior to COVID-19," she said. "So overall, I really don't think the new normal has required much change on our part."
Branch said she is optimistic that her center will not have to close again, even should a significant spike in positive cases of the virus occur in the weeks and months ahead.
"While operating as a Critical Site, we have dealt with 'essential' employees' children on a daily basis," she said. "It's understood that all essential employees have the potential risk of COVID.
"I certainly hope and cannot foresee us being forced to close again. We have protocols in place in the event we have a positive case arise in our center, which would then only close the center for three days, but not permanently."