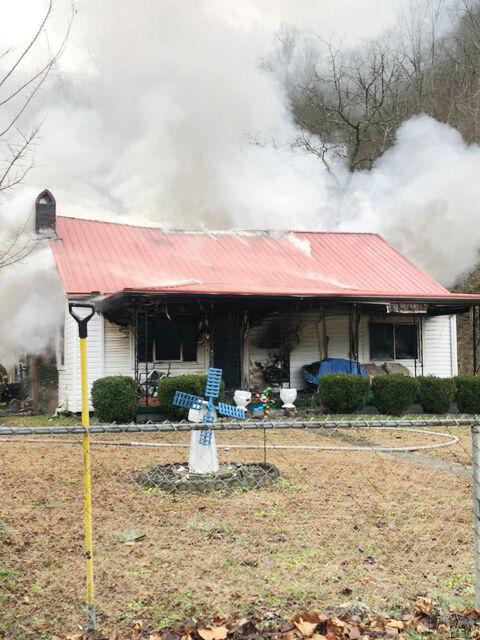 Local firefighters responded to a three-alarm fire in northern Mingo County on Monday, Feb. 15.
According to Lenore Volunteer Fire Department Chief Jeffery "Skip" Ferris, his department received a call at 11:27 a.m. on Monday about a house fire in the Laurel Creek area. LVFD responded with a compliment of eight personnel members and two engines.
"Half of the house was fully engulfed and blazing when we arrived on the scene," Farris said. "We put down a thousand gallons of water and then another thousand. It didn't even begin to put it out."
LVFD Secretary Elaine Whitaker the department attempted to connect to a hydrant near the house, however, it was not operational. Firefighters then found a working hydrant about a half mile away. She said the Mingo County Public Service District was notified about the problem with the hydrant.
Farris said the Chattaroy and Delbarton volunteer fire departments were called to provide additional water and manpower support. Those two departments responded with a total of seven additional firefighters, an additional engine and two tankers.
The fire departments remained on the scene until around 4 p.m. Farris said his department also responded to a rekindle at the residence later that evening.
"We put down a lot of water, but the house was a total loss," he said, "We think the fire was the result of a fire in a coal-burner stove in the back of the house that was left unattended."
Farris described the dwelling as an older two-story house and the roof having two layers of asphalt shingles covered with a metal roof.
Whitaker said the house was owned by 94-year-old Junior Ledson.
"He ended up losing everything," she said.