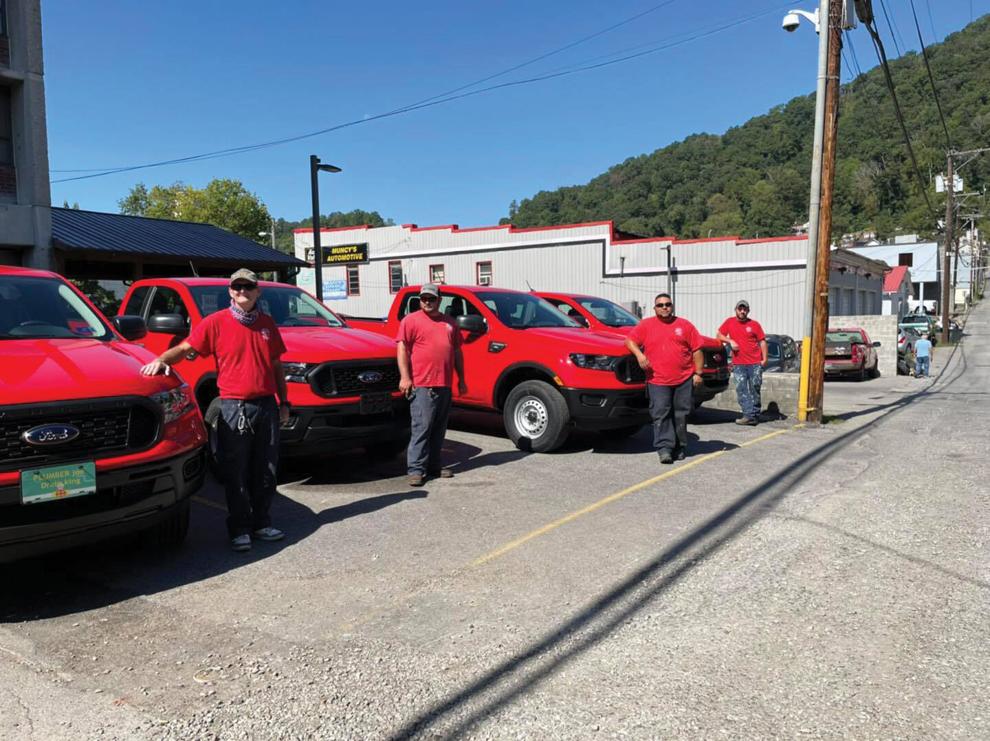 A fleet of new, shiny red trucks have been traveling the streets of Williamson for about two weeks. These vehicles are the newest acquisition by the Williamson Housing Authority and are being used by the Authority's maintenance staff.
According to WHA Executive Director Pauline Sturgill, the new purchase of these new vehicles has been planned for a while, however, like most things these days was put on hold because of issues stemming from the COVID-19 pandemic.
"We ordered the trucks in January or February but we could not get them because some type of computer component couldn't be imported," Sturgill said. "We faced the same problem as everyone else. Every car lot you saw was empty because parts needed to manufacture them were not available."
She said six finally arrived and the WHA is still waiting on two more to arrive.
"What tickled me the most was how well the community responded to them," Sturgill said. "We have had nothing but positive feedback."
Sturgill said she feared that people would think the housing authority was spending money frivolously and letting other needs slide.
"We are very strategic in the way we spend our money here. We plan and budget for everything," she said. "We address our needs and prioritize them. We have completed several major capital renovations recently and we have needed these vehicles for a long time."
Safety of her employees was the driving force behind the decision to finally get new trucks. She talked about trucks with tailgates being held in place with chains, holes in the floorboards and doors that would not shut properly.
"The trucks our maintenance staff were using were more than 20 years old. One was even more than 30 years old," she explained. "They were becoming a danger to our workers and had to be replaced."
In addition to the safety aspect, repairs to the vehicle kept increasing and parts for the oldest truck are not available anymore.
"Our maintenance guys are so proud of their new trucks and are already very protective of them. These guys give 100 percent to everything they do," Sturgill said. "They are proud of where they work and take ownership in the work they do. They deserve to have something nice to ride."
Other than the safety aspects, Sturgill said having all the trucks being the same model, color and sporting the housing authority's logo adds a level of credibility and professionalism for the WHA and its employees.