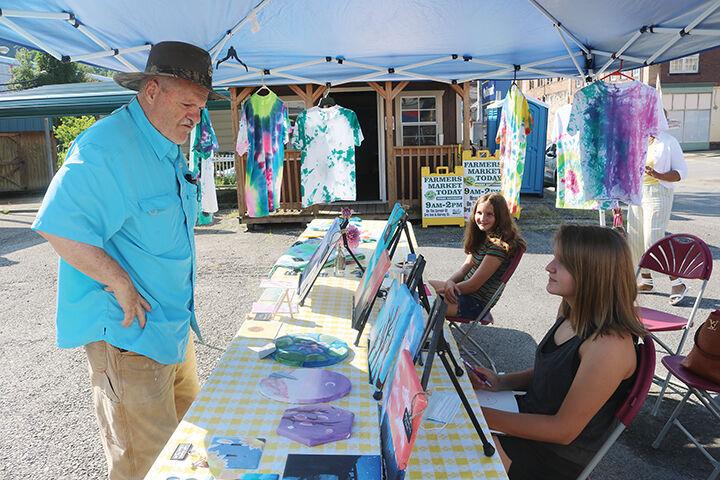 A small group of children and teens undertook a new adventure Saturday as they explored the world of becoming a small business owner. Their day began early in the morning and continued into the heat of the day as they sold their wares at the Williamson Farmer's Market.
The group was participating in the first Young Entrepreneurs Day2020 and ranged in ages from 9 to 18. The event was conceived and sponsored by the Tug Valley Chamber of Commerce in an effort to promote the talents of the area's young people and to encourage a new generation of potential small business owners. The chamber partnered with the Williamson Health and Wellness Center's Healthy in the Hills initiative to carry out the event.
"We had 10 young entrepreneurs who came out to see if they can take their skills, their talents and their hobbies and make a small business out of them someday," said chamber President Chris Dotson. "We felt this was important because this will be our next generation of small business owners. So we wanted to let them know they had support in their communities."
In addition to providing the young entrepreneurs a place to set up their businesses, Dotson said the chamber also provided mentors to guide them along the journey. The Chamber mentors advised them on display setups, price points, marketing and sales.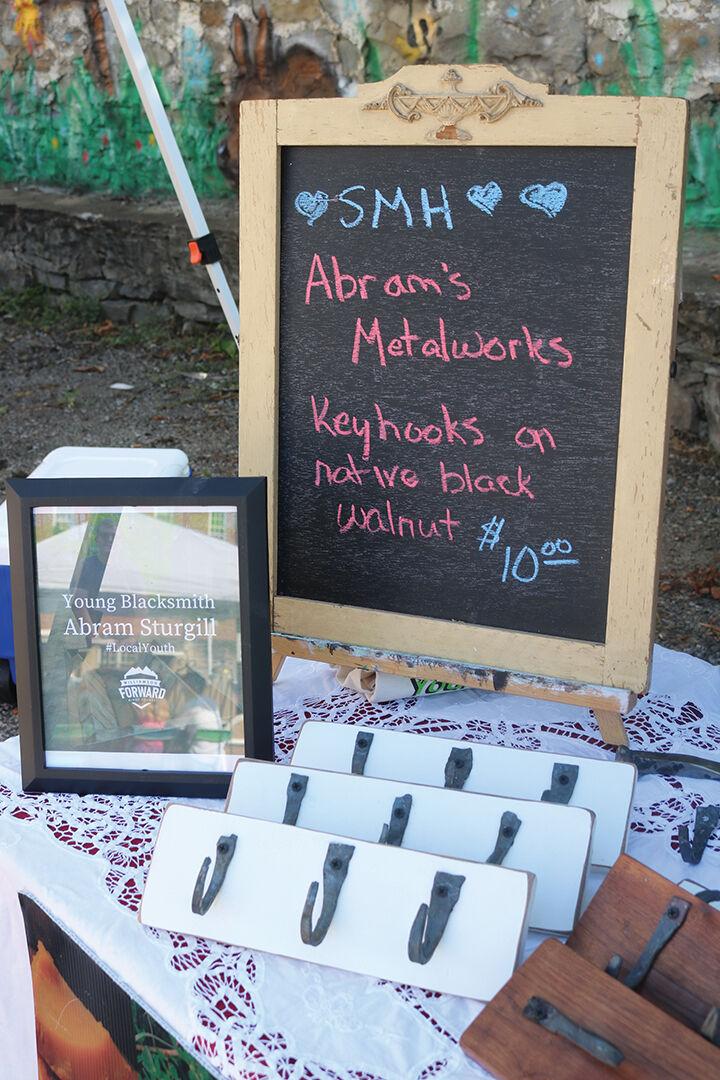 Dotson also said the mentors for the young entrepreneurs were selected with care using every effort to students with chamber members with similar traits. For example Maddie Maynard who is a young anime artist was paired with Jim Pajarillo, who is a huge fan of pop culture conventions and produces the Annual WillCon comi-con/cosplay convention. Emily Taylor, who was the oldest of the participants at age 18 and recent graduate from Belfry High School, was mentored by Pauline Sturgill. Taylor set up a home décor/crafts booth and is ready to explore options available to her. Sturgill wears many hats is part of Sturgill Mountain Homestead where she paints, gardens and grows and preserves her own food. In addition, Sturgill is the executive director of the Williamson Housing Authority. As both an entrepreneur and a well-known businesswoman on local, state and national levels, Sturgill is a strong advocate and loud voice for empowering and encouraging young women to achieve their fullest potential.
Erica Curry, 16 of Matewan, was encouraged to participant by her art teacher at Mingo Central High School.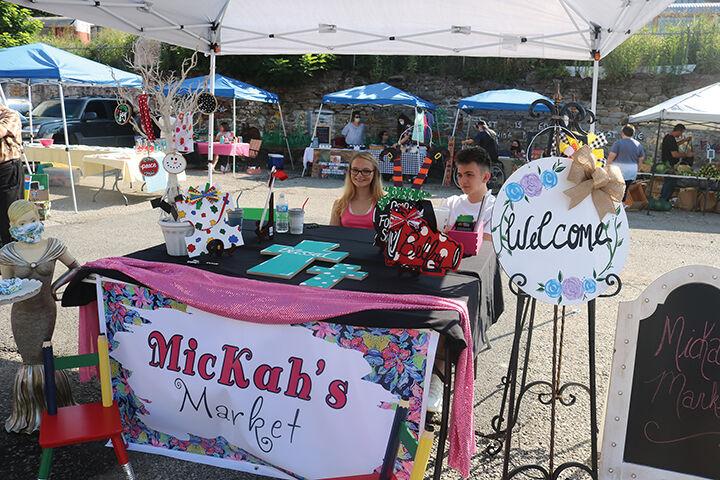 "He told me it would be a good way to connect with other people and to see how things work in the art world," Curry said. "I don't plan on going to college for art, but hopes is to one day run my own art shop as a side business."
Curry was mentored by photographer and Chamber Executive Director Randall Sanger.
"He was really great to work with because I have never sold my art before," she said. "He helped with my prices and getting everything set up. It has been a great experience."
Participants and their mentors were: Erica Curry and Randall Sanger; Kylie DeBoard/Karsyn Noe and Josh Ferrell; Keristen Dotson and Chris Varney; Maddie Maynard and Jim Pajarillo/Sammy Maynard; Lilliee McCoy and Chris Dotson; Noah Riffe and Carrie Digman; Ella Robinson and Melissa Sanger; MicKah Steele/Camron Stafford and Shelby Porter; Abram Sturgill and Bryan Shaw; and Emily Taylor and Pauline Sturgill.