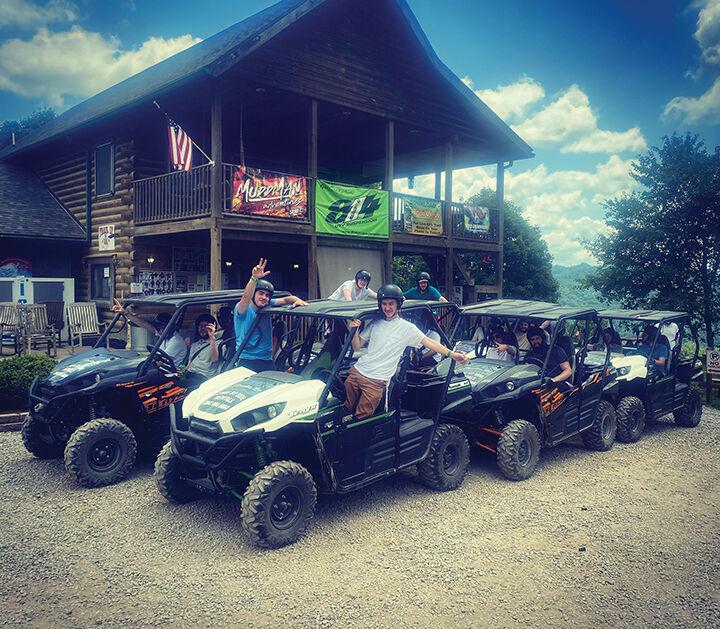 This year, Mingo County businesses, events, municipalities and personalities have earned a record number of nominations for the Best of West Virginia contest.
According to the contest's website, there are 17 local nominations in five categories. The Best of West Virginia is an annual contest sponsored by WV Living magazine which highlights the people, places and events. The nominations are those entities who have made it to the final round of competition which is a public vote. The nominees which receive the most votes will be named the Best of West Virginia and will be featured in the magazine which is used as a statewide tourism vehicle.
Cameron Ellis and his wife Karie, of Trail 12 BBQ at Twin Hollows Campground in Gilbert, who won last year for Best BBQ Joint and runner up for Best Chef said they had many people come to their restaurant and received several catering orders because of the Best of West Virginia publicity.
This year's local nominees are:
Travel
Best Outfitter, Mountaintop Adventures, Gilbert;
Best Boutique Hotel, The Mountaineer Hotel, Williamson;
Best Golf Course, Twisted Gun Golf Club, Whancliffe.
Food
Best Appalachian Cuisine, 34:Ate, Williamson,
Best BBQ Joint, Trail 12 BBQ, Gilbert,
Best Bakery, A Dish Of Faith Cakes, Mingo County,
Best Pizza, Pizzamingo, Gilbert,
Best Sandwich, 34:Ate, Williamson
Drink
Best Distillery, Hatfield and McCoy Distillery, Gilbert,
Best Local Watering Hole, Starters, Williamson
Culture
Best Fair/Festival/Event, Spookfest, Williamson;
Towns
Best Adventure Town, Gilbert,
Best Town for History (two nominations), Matewan and Williamson,
Best Town to Experience Winter, Williamson, and
Best Mayor (two nominations) Charles Hatfield, Williamson, and Jennifer Miller, Gilbert.
"This was a surprise — a total surprise," said Debbie Young, co-owner of 34:Ate, which received two nomainations.
While this is the first time the restaurant has been nominated for the Best of West Virginia, this small business tucked away on Pike Street has been featured in 101 Unique Places to Dine from Travel West Virginia.
"This says a lot about our customers," Young said. "We are only open three days a week and doing carryout only because of COVID. We didn't even know if we could make it or not, but our customer support has been great."
In fact, because of the COVID-19 protocols and restrictions, 34:Ate was the last of the local eateries to reopen.
"It has been tough this year," Young continued. "We have had to take a lot of things off our menu because we can't afford to stock as many items. Food costs have gone up so much. We have a small space here and probably couldn't seat more than six or seven six feet apart. We care about Williamson and our customers are showing they care for us."
Ellis agreed with Young that it has been hard because of the pandemic.His restaurant is located one mile up a mountainside. The statewide shutdown prevented tourism efforts which is the main base for Trail !2 BBQ, he and his wife had to rely on local support for delivery items which they did get and greatly appreciated.
"Without local support we could not have survived," he said. Now that  the state has reopened things are getting better: "We've done really well. I credit the trail system for that. If not for the Hatfield-McCoy Trails, especially after COVID, not only our area but all of southern West Virginia would be a sad place."
Anyone wishing to vote for the Mingo County nominees can log onto the WV Living website. Open voting will continue through Oct. 11. Each person can cast one vote in each category division each day. Winners will be announced in the magazine's winter edition.