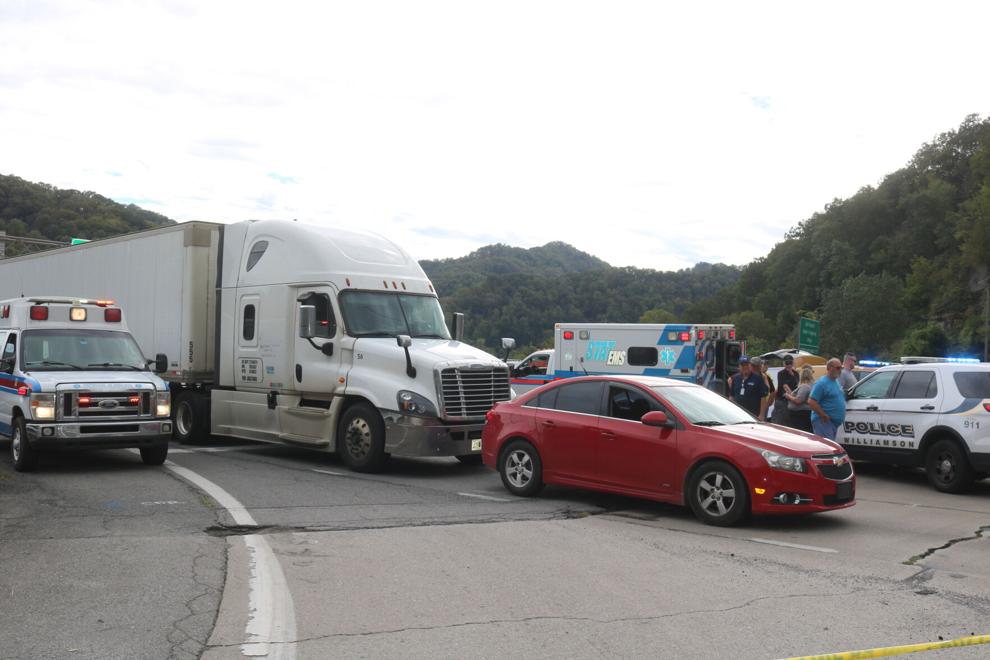 A man is dead following a traffic incident on U.S. 119 North at Williamson that police said ended in a shooting.
Mingo County Sheriff Joe Smith said details concerning incident and the identity of the driver being shot would be released later. He said the Sheriff's Department, Williamson City Police and the West Virginia State Police are working the incident as a multi-agency investigation.
The incident was between the drivers of a red Chevrolet sedan and a white semi-tractor and trailer. The incident occurred in a northbound lane of U.S. 119 just after both vehicles had crossed the state line into West Virginia (the area between the Foglesong Bridge and the Fourth Avenue intersection). Both northbound lanes of U.S. 119 between the intersections of Harvey Street/South Williamson, Ky., and U.S. 119 and Fourth Avenue and U.S. 119 were closed for a short time. Traffic was being diverted through both the city of Williamson and South Williamson along Ky. 292.
Assisting on the scene was the Williamson Fire Department and STAT Ambulance Service.