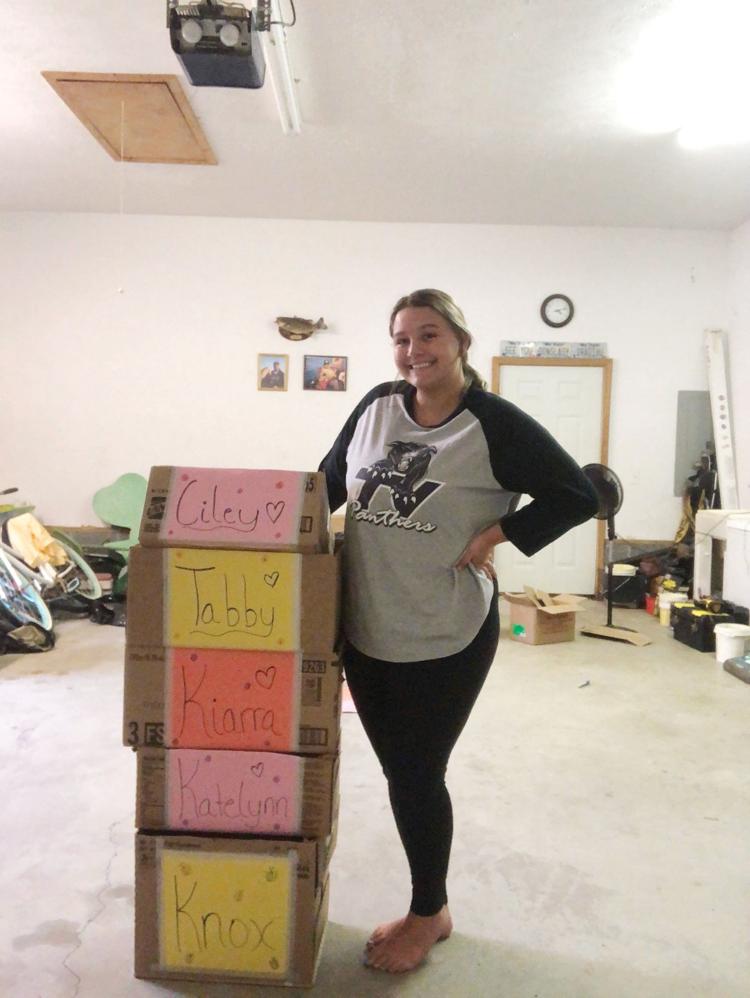 It seems that 2020 is a year of change, adaption and learning on the fly as the COVID-19 virus continues to change almost every aspect of our lives. The same applies to a decades-old program that had its start here in Mingo County — Energy Express.
Energy Express is a summer program for children ages 6 to 12, according to West Virginia University Extension Office 4-H Agent Tammy Estep, that has a two-prong objective: honing reading skills during the summer months and making sure that those children have meals during the gap between school terms.
The program is normally set at various locations across the county with in-person interaction between students and mentors through a variety of activities designed to encourage them to read and improve their skills even during the school break. The program will continue this year, however, with some very noticeable changes, Estep said.
Because the program will not be able to be conducted in person, mentors will hold Zoom meetings with participants, Estep explained. The mentors will contact students without internet accessibility by phone. In addition to the virtual setting, mentors will provide decorated boxes to each participant weekly. Those boxes will include books and craft supplies.
"It will be a front porch/driveway exchange this year," Estep said. "Mentors will deliver the boxes to the children each week and pick up any completed projects. We have thought about the different options to make sure Energy Express continued and this is the best case scenario.
"We know these kids would be bored to death with so many of the COVID restrictions still in place," Estep continued. "This will give them something to look forward to during the summer. We hope this will create some sunshine in their lives, improve their mental attitude and give them that adrenaline charge of looking forward to something."
Energy Express will be partnering with the Public Broadcast System (PBS) and West Virginia Read Aloud to add a new synergy and surprise activities to the program this year, Estep said.
The 2020 Energy Express began on Monday, June 22, and will run through the end of July. Estep said the program is still enrolling children that are interested in participating. Energy Express is available to any Mingo County student between the ages of 6-12 regardless of income or academic status. Program applications can be found on the Energy Express Facebook page.
Energy Express will not be conducting its feeding program this year because the school system has stepped up to take on the responsibility of providing meals to every Mingo County student needing food during this critical juncture, Estep said. However, Energy Express will still fulfill its traditional role in assuring children are fed. This year, the program's mentors will be on hand at the two feeding locations set up by the Mingo County Board of Education to assist with meal preparation and deliveries.
The program started 26 years ago in 1994 as an experimental model to be implemented solely in Mingo County. Energy Express garnered a national award the following year. Because of its immediate success, the program expanded exponentially and currently is being used by many school districts across the country. In West Virginia, there are 38 counties with Energy Express programs at 79 locations.
Estep recently accepted the role as 4-H agent but has worked with the WVU Extension Office before taking on this role. She was previously the WVU nutrition outreach instructor. In that position, she taught nutrition and healthy eating classes at every school in Mingo County and she assisted with the county's 4-H program. Also during that time, she was a certified ATV safety instructor, archery instructor and adult reading educator. Estep holds an associate of science degree in early childhood education from Southern West Virginia Community and Technical College. She also has a bachelor's of science degree in elementary education from Midway College. She currently has some postgraduate college credits and plans to complete her master's degree at WVU within the next few years.