When it came to the area's events and festivals in 2020, the otherwise dissimilar terms COVID-19 and cancellation seemed perfectly synonymous.
Consequently, Kermit's Annual Fall Festival was just one of the many local events like it that fell victim to the pandemic.
But Kermit's cancellation might have cut just a little deeper for the town and its residents than it did for other Mingo County communities and their events.
That's because Kermit's yearly fall celebration is arguably the oldest festival of its kind in the county (having gotten its start 65 years ago), and most folks there simply couldn't remember a time when it hadn't been held—for any reason.
Which is why, in spite of the pandemic and it remaining very much a part of everyday life, faithful residents and visitors alike were understandably grateful that the festival was held this past weekend and managed to return the town a little closer to the everyday life that existed before COVID-19.
"It was down a little to what it has been over the years, but everybody was really glad to have it back," Mayor Charles Sparks said earlier this week. "We had really good crowds, but one thing that was noticeably down this year was the number of vendors we had, and I think a lot of that was probably due out of concern for the continuing pandemic."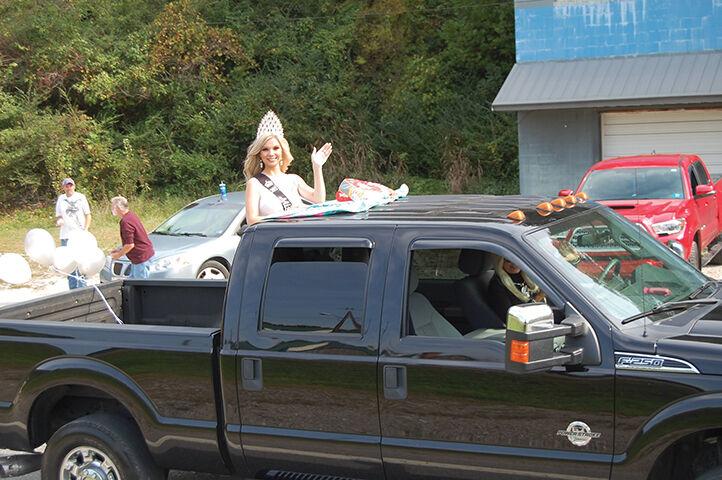 Aside from a pet show that included a domesticated fox and boa constrictor as atypical contestants, and live music featuring a rock violinist by native Chicagoan and current Lewisburg resident, Adam DeGraff, Sparks said festival goers were treated to one of the largest parades the event has ever produced.
"I was really pleased with our parade this year, and I think by the look of all the people lined up along the route, everyone else was pretty happy with it too," Sparks said. "I think just as was the case for most festivals like ours, last year kind of derailed things and it will take a little time for everything to get back on track.
"It's been a really hard almost two years for everyone, and for much more than just events and festivals, but I'm pretty optimistic we're going to be able to put this all behind us and things will eventually get back to normal for everybody."