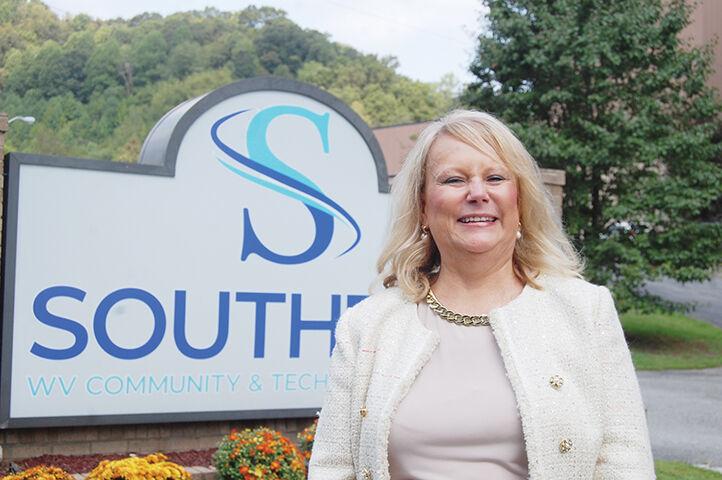 Southern West Virginia Community and Technical College held a press conference Monday, Sept. 13, to kick off the school's celebration of its 50th anniversary. During the media event college administrators unveiled the institution's new branding, announced a national award and promoted a upcoming community celebratory concert.
Southern President Dr. Pamela Alderman unveiled the new logo and colleges amid music from the Blues Brothers and a blue confetti cannon burst.
"Gone is our gold and black flying S," she said. "As we celebrate this milestone it just seemed appropriate to give our college a fresh new look. Today, it is my
distinct pleasure to introduce you to the Southern Blues."
The new logo is now a combination of light and dark blues, a new stylized "S." The logo retains its focus on the word "Southern," but it is now in a stronger font in all capital letters. It is brighter and more commanding than its predecessor.
Alderman went on to explain the significance of the new color choices: "The blues are the roots that bear the fruits. The whole of life itself expresses the blues. The blues can be about anything pertaining to life. The blues represent our struggles, our journeys, and our triumphs."  
Following the presentation of the new logo, Alderman proceeded to make a confession of sorts to the audience.
"We've been keeping a secret," she revealed. "Today, we can finally let our employees know that Southern has been designated a 'Great College to Work For.'"   
The results, released Monday, September 13, in a special insert of The Chronicle of Higher Education, are based on a survey of 196 colleges and universities. From that number, according to Alderman, only 70 institutions achieved "Great College to Work For" recognition for specific best practices and policies.   
Southern won honors in the following categories this year:  
• Faculty Experience; 
• Confidence in Senior Leadership;
• Professional Development;  
• Mission & Pride; and  
• Job Satisfaction and Support.
Southern was also named to the Great Colleges Honor Roll, a status granted to only 42 colleges each year who are highlighted most across the recognition categories, Alderman said.
"This is a very satisfying affirmation of Southern, but our real goal is not recognition – it's being a community that values the needs and contributions of every individual. In that sense everyone at Southern helps to make this a great place to work," Alderman said.  
The survey results are based on a two-part assessment process: an institution questionnaire that captured employment data and workplace policies from each institution, and a survey administered to faculty, administrators, and professional support staff. The primary factor in deciding whether the institution received recognition was employee feedback.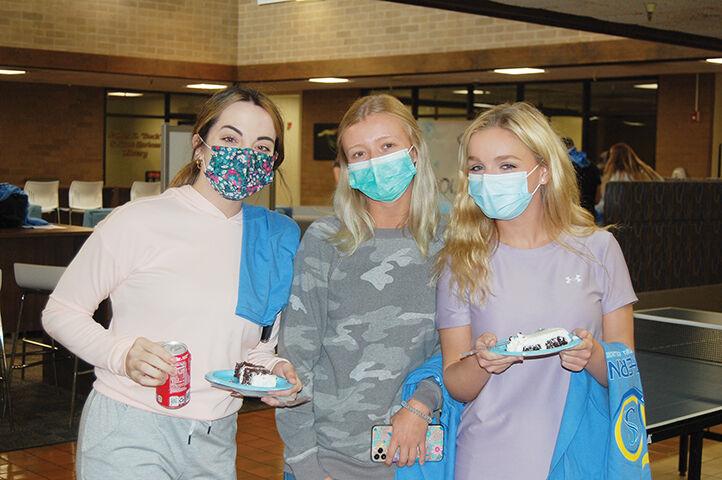 Alderman also announced that as part of this 50th anniversary celebration, it will host a concert by Logan's Landau Eugene Murphy Jr. In addition to Southern landmark anniversary, Alderman said Murphy is doing so as well with 2021 being the 10-year anniversary of his winning the top honor on the television show "America's Got Talent."
The concert will be held on Saturday, Oct. 16 in the Savas Kostas Performing Arts Center on Southern's Logan Campus. The concert will be open to the public with admission being two non-perishable food items per person for the college's food bank.     
"We are extremely proud to be partnering with Landau," Alderman said. "Landau has recently been the poster child for GED education. He went back to school and earned his GED during the pandemic. He understands the important role that education plays not only here in the Coalfields, but globally." 
Ticket distribution will be made public on Southern's Facebook page in October.