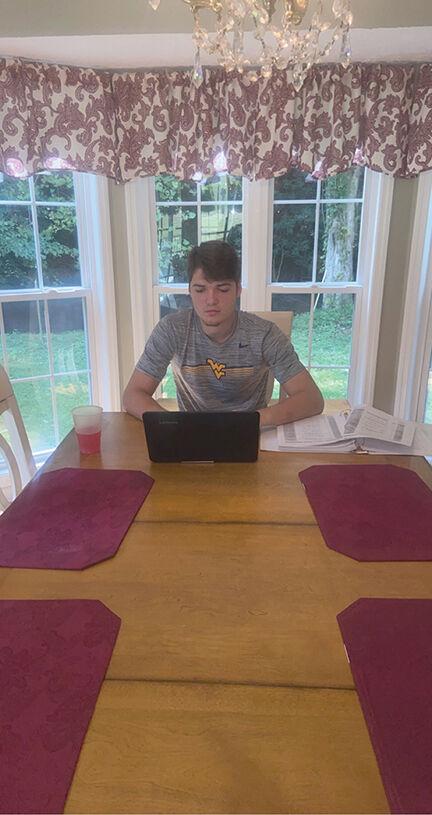 Last March the COVID-19 pandemic caused the abrupt stoppage of the school year for schools across the state, resulting in the loss of normal instruction time for all students.
Additionally, end-of-year events for graduating seniors — such as getting to participate in their own traditional graduation and related ceremonies — either had to be substituted with other stand-in, non-traditional recognition events, postponed indefinitely, or canceled altogether.
In the ensuing months the pandemic has not relented much, and, consequently, has left some current Mingo County seniors believing these continuing ramifications could create another unprecedented situation of uncertainty for all students, but particularly for the next graduating class.
Opinions offered by some of those current high school seniors who from the beginning opted for the in-class learning alternative, range from the revised start being marginally understandable to simply disconcerting.
TVHS senior Caleb May, 17, of Lenore, believes for him, at least, Thursday's official start of the 2020-21 school year falls squarely into a disconcerting category.
While he fully understands remote learning could be damaging for all students in all grade levels before they get acclimated to it — particularly those younger students who may not have adult supervision and assistance at home, even easily accessible internet service — Caleb believes there could be even graver consequences for those seniors like himself planning to further their education in college next year.
"Most students I know feel the same ... they don't feel like they even know what to do and that if we remain this way it's going to hurt us being as prepared for college as we should be," he said. "I know this is a serious virus, but I really believe with proper precautions there's no reason why we can't go back in person.
"I like being in class, knowing that if I have trouble with my work there's going to be a teacher there to guide me...it's just so much harder to stay focused and on task this way."
For students statewide, the new school year was predicated on what specific category of the state's color-coded mapping system individual counties found themselves in prior to the Sept. 8 start date.
Due to Mingo County having been designated orange at the time, those students in all grades having chosen the in-person option, similarly to those who had opted for virtual learning, had to begin the year with remote learning instead of in a normal classroom setting as they had planned.
After Mingo County again found itself in the orange category at the end of last week, on Monday students had to begin their second week of the new school year out of the classroom setting.
However, due a revision to the mapping system (a gold-color designation) made by the governor Tuesday which is intended to provide additional opportunities for counties to reopen their schools with the in-person model, Mingo County schools were, for the time being, able to begin in-person instruction one day this week on Thursday with the previously set remote learning day remaining as scheduled for Friday, Sept. 18.
Jonna Mitchell, 17, of Thacker, also a MCHS senior, additionally expressed concerns about struggling academically by having to work at home versus being instructed in a classroom by an in-person teacher.
She also believes the instability that will result from schools likely being forced to alternate between in-person and remote learning due to fluctuations in the county's COVID-19 cases — which essentially will determine in-person versus remote learning on a week-to-week or every two-week basis — could further exacerbate learning difficulties.
"I'm definitely one of those who needs in-person instruction because it is so much easier for me to connect with a teacher in the classroom," Jonna said. "And there is just so much that's new to us.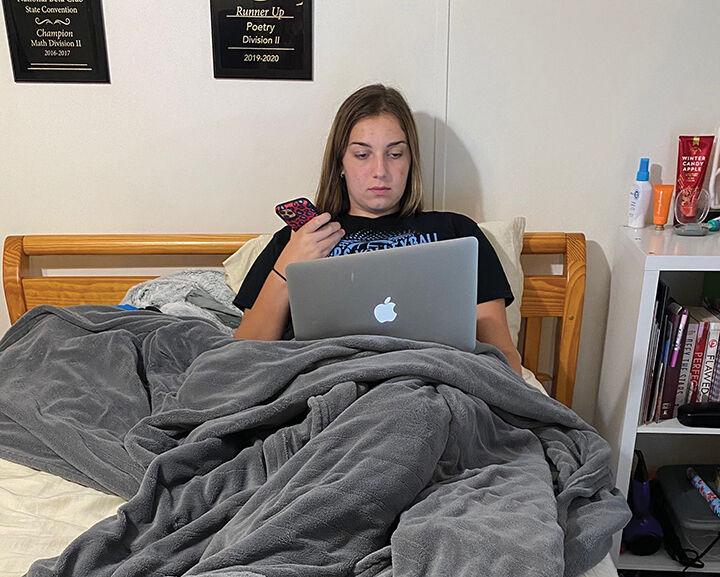 "We're in classes we've never had before with teachers we've never had before, so it's absolutely going to have a negative affect on me academically trying to grasp the concept of a particular class while at home. And not knowing if we're going to be in school one week and at home the next is only going to make it harder."
Although he also feels the remote learning model could adversely affect students in the lower grades, especially if there is not consistency with it, TVHS senior Justin Hall, 17, of Lower Sheppardstown, likewise believes the results potentially could affect even more the futures of those like himself on the cusp of moving on to college.
"No question if this situation continues on into the year or even the rest of the year it's going to hurt the younger students not experienced on computers, but hopefully things will eventually be back to normal which will give the younger kids the time they need to catch back up," Justin said. "The seniors won't have that extra time so if we struggle academically this year, especially if things continue as they are and we have to continue to work from home, it could really hurt our plans for college."
MCHS senior Bella Grace, 17, of Williamson, pointed out kids depending on sports scholarships are also at risk.
"I've definitely regressed some in math and science because I haven't been able to do it as much since all this began  at the end of last year, and that's definitely going to be a similar concern for everyone," Bella said. "But there is also a concern that a lot of kids might not get sports scholarships they've been counting on because they didn't get to play in the spring as juniors and might not get to play their games this year as seniors, especially those playing sports like softball or baseball.
"There's just so much that this is going to affect, especially for the seniors who won't get another chance."
And if all that wasn't enough, these seniors feel there is also the "missing out" aspect to consider.
"We could potentially go this year without seeing each other and may not get the chance to ever see each other again, or, like the seniors last year, have all our events threatened or even cancelled," Jonna said. "For me personally, that would be just so sad."