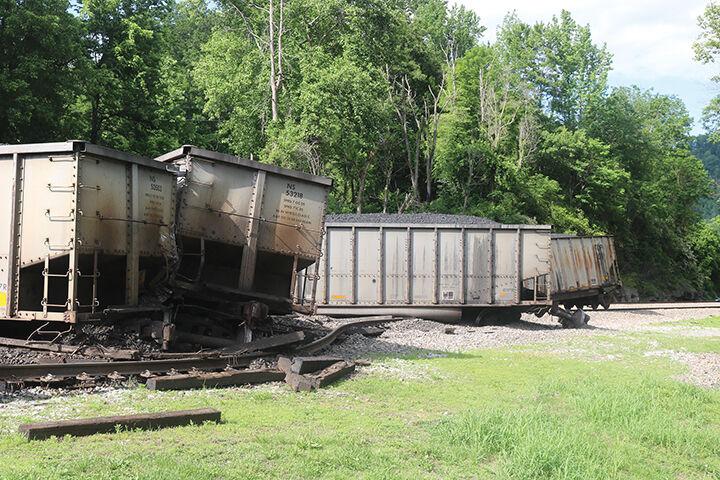 A Norfolk Southern train derailed in the early afternoon on May 30 in Sprigg. The incident shut down two tracks and blocked a crossing at the West Virginia and Kentucky border.
"At approximately 1:45 p.m. Saturday, an eastbound Norfolk Southern train derailed 10 loaded coal cars in Sprigg," said Jonathan Glass, with Norfolk Southern's Corporate Communications. "There were no injuries involved. The train, en route from Williamson to Norfolk, Va., was transporting 120 loaded coal cars."
Glass said the incident occurred on a double-mainline section of track that runs adjacent to West Virginia Route 49. The derailment temporarily halted train traffic on both tracks. Norfolk Southern personnel and contractors that specialize in derailment recovery restored traffic to one of the rail lines around 10:30 p.m. Saturday night. Service was restored to the other line around 6 p.m. Sunday.
Eight of the coal cars that derailed were damaged beyond repair and will be cut into scrap on-site, he continued.
The cause of the derailment is under investigation, according to Glass.