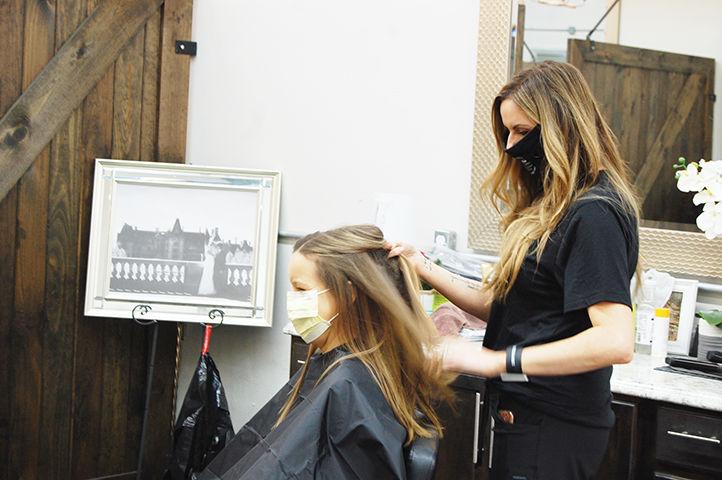 Last week West Virginia Gov. Jim Justice announced a three-week step-up plan to reopen the state as long as three consecutive days of positive novel coronavirus results remained at or less than 3 percent.
Because those numbers continued at and even below their acceptable levels, week two of that plan dealing specifically with the reopening of small businesses got underway on May 4.
Aside from businesses such as restaurants with outdoor eating accommodations and daycare facilities, the list also included professional services like hair salons, barbershops and pet groomers.
Some of the guidelines specific for the latter three businesses — hair salons, barbershops, and pet groomers — included thorough sanitation of all work stations and related shop areas before and in between customers, 10 or fewer people inside at one time (including employees), services by appointment only, masks and other PPE for workers, as well as a suggested distance of six feet between working stations.
For some business owners, the guidelines posed a relative amount of difficulty. For others, like Williamson-based Reflections Salon and Spa owner Tonya Cool, who says she had been preparing to reopen almost since the day she was required to close six weeks ago, and, who reopened Monday, meeting the guidelines was not so daunting.
"We're already under pretty strict regulations by the WV Board of Barbers and Cosmetology, so a lot of the guidelines we were already practicing anyway," she said. "But I realized right away that this was a very unique situation and when we did get to reopen things were not going be as they had been, at least not right away.
"So, I began ordering cleaning and sanitizing supplies, masks and other PPE five weeks ago ... things I knew were going to be really hard to find and that you were not going to be able to get last-minute," she continued.
Due to hers being an exclusive salon primarily offering hair extensions and color, Cool said she doesn't have that many customers in her shop at one time because she doesn't have walk-ins and all services are by appointment anyway.
"Other salons that have a lot of both appointment and walk-in customers in one day will have a harder time with scheduling employees and appointments," she said. "So that's going be a challenge, but I think not something they can't adjust to for the time being."
Because the layout of her salon already conformed to the distance separation requirements, Cool said her reopening was also made a little less challenging than it might have been for other shops.
"Each of our stations was already divided by a wall and about 15 feet apart because we've always wanted to give both our customers and even stylists a sense of privacy and that one-on-one relationship that they really appreciate, so we didn't have a problem there either," she said.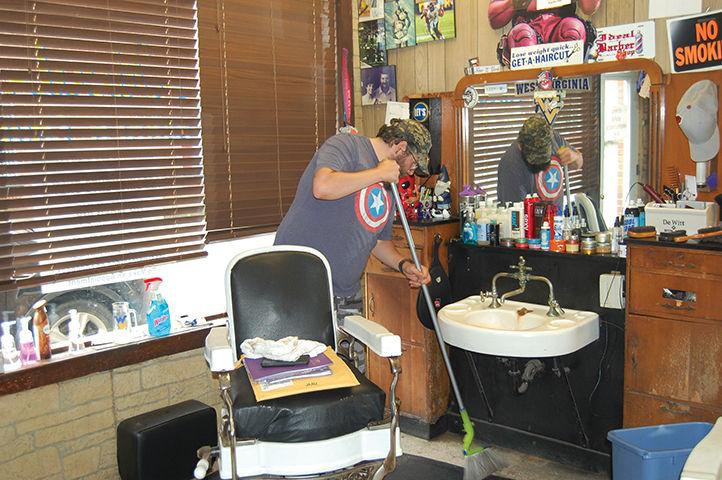 Although the use of masks and other PPE by clients is strongly recommended but voluntary for clients, Cool said she wanted to make these as well as a cape and towel — none of which is reused until it has been laundered, sanitized and repackaged — available for her customers.
Along with a mask, she said, each stylist is wearing scrubs which can also easily be laundered and sanitized along with the other PPE items.
While he, too, was essentially prepared to reopen Monday, Ideal Barbershop co-owner Matt Harris decided to give it one more week and reopen May 11.
Harris, who owns and operates the Delbarton barbershop with his father, John, cited making sure everything is safe for his customers as being the primary reason he and several other barber and salon owners he's spoken with opted for additional week.
"I decided it would be in the best interest of our customers as well as for us if we waited another week," he said. "Another thing is we have never worked with appointments before, so this extra week has given me time to get all those made so we're ready to go Monday morning. Right now both of us are booked up for next week so I'm now working on the week of May 18."
Harris said he additionally used the extra week to get the barbershop into compliance with the governor's guidelines.
"Of course we've been cleaning and sanitizing and making sure the working spaces are at least six feet apart," he said. "And having this extra time has been really helpful, especially since the reopening order came so quickly."
Harris said, for him and his father, the reopening order couldn't have come at a better time because he and many others like him still haven't received any financial relief either from unemployment insurance or federal stimulus money.
"I personally thought it was just a little soon for us to be reopening because none of us really know if it's completely safe yet," he said. "But from a financial standpoint, it's definitely time."