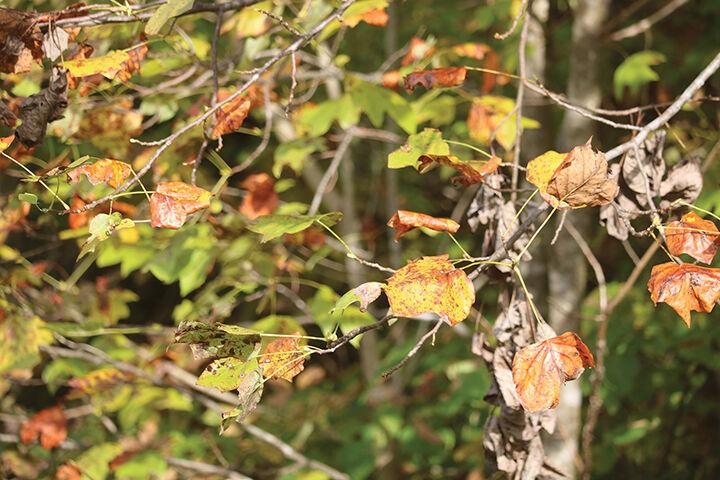 Mingo County Emergency Management Director Doug Goolsby is admittedly not a superstitious person.
Nor he is someone who ordinarily believes that one, two or even three bad events in a row always have to be a portent of additional bad events.
However, with the year 2020 being what it has been thus far, even Goolsby is beginning to believe nothing in the way extraordinary or unprecedented is off the board.
That is why, he said, he is a little more concerned about the upcoming illegal burning/wildfire season — which began on Oct. 1 and will run through Dec. 31 — than he might ordinarily be.
"I'm not superstitious or anything like that, but for obvious reasons I don't have to mention, this year has been been anything but ordinary," he said.
"While I'm really not a believer in omens, I am a believer in precaution and not tempting fate. So in this instance, we certainly don't need to add a really bad fire season to an already bad year."
Each year, according to the WV Division of Forestry, there are about 1,100 wildfires in the state which combined burn an average of 38,000 acres of both private and public lands. Forestry officials said these average fires are responsible for $200,000 in fire suppression costs alone per year.
And should a great amount of acreage burn, particularly in southern West Virginia counties like Mingo, another impactful ramification has to be considered.
"One of the most serious consequences of brush fires is soil erosion, especially in our hilly region" Goolsby said. "If you end up with a really wet season after a brush fire you get a big problem with slides and runoff, which puts everyone at a much greater risk of flooding when heavy rains move in."
Just since the fire reporting season began on July 1, 2020, Goolsby said nearly two dozen wildfires have to date broken out in other areas of the state and already burned a substantial amount of acreage.
Currently, most of the state — including Mingo County — is under the "low" WV forest fire danger classification, Goolsby pointed out, with the five stages of classification being low, moderate, high, very high, and extreme.
Goolsby said the primary reasons for most West Virginia counties currently being in the low classification is the state has received a relatively good amount rainfall over the last few weeks. Another reason is because trees and underbrush for the most part are still green, particularly in the central and southern areas of the state. "The thing everyone needs to realize is we've had some good rain and everything is still relatively green," he said. "But this time next month most of the leaves will be on the ground, and should we get a really bad dry spell, we could go from the low to the extreme classification really fast."
Legal burning times from now until the end of the year, Goolsby said, are from 5 p.m. to 7 a.m. Fines for illegal burning can be $1,000 or more, not counting the financial costs that can be additionally incurred for an illegal fire that causes damage to either public and/or private properties.
"Besides making sure you are burning only during the set hours, the best and safest way is always burn in an area that has low to no risk of the fire spreading, never leave that fire unattended, and never burn when it's even slightly windy," he said. "As I said before, this year has been a bad one in so many other ways. We need to make sure we don't add to the problem by causing destructive wildfires during these last few months."