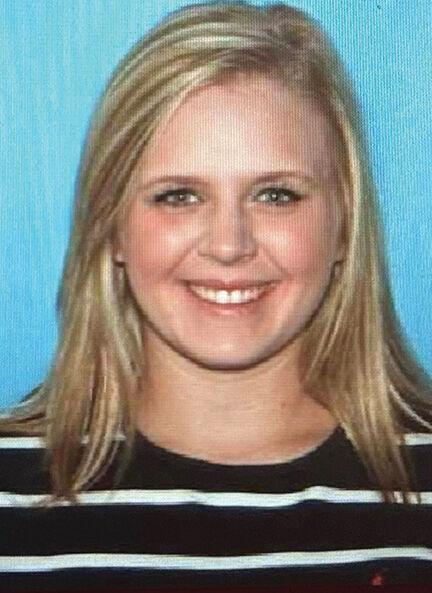 A Logan County woman has been charged with battery after she allegedly made aggressive physical contact with Mingo County Sheriff Joe Smith at a recent high school basketball game.
Arrested and charged was Taylor Michelle Napier, 24, of Logan.
According to the Mingo County Sheriff's Department, the incident occurred on Jan. 7 during a basketball game between Logan and Tug Valley high schools at the Tug Valley campus.
The MCSD said Smith was in attendance with his family and dressed in plain clothes.
Near the end of the fourth quarter in the game, the MSCD said, several coaches and fans rushed onto the floor of the court "in an aggressive manner."
At this point, the MCSD said, Smith left his seat to assist Deputy David Nunley, who at the time was the only on-duty officer at the game.
Subsequent to attempts by Smith and Nunley to resolve the situation and restore order, the MCSD said a female student from TVHS and an adult female fan from Logan "began screaming and pointing at each other from across the court."
After directing the TVHS female student to leave the gym, the MCSD further said, Smith then walked across the court to instruct the adult female to also leave the gym.
While approaching the adult female, the MCSD additionally said, the woman's sister-in-law, identified later as Napier, advanced towards Smith and "pushed him several times in the chest in an insulting and provoking nature, disturbing the peace in a public place."
Once outside the gym, Smith gave Napier a MCSD business card advising her to contact the department at the beginning of the week and "make arrangements to turn herself in on a misdemeanor warrant."
Magistrate Donald Sansom arraigned Napier on Jan. 9. In addition to battery, she was also charged with disorderly conduct.
Also arrested and arraigned in unrelated cases were:
Dakota Hauser, 35, of Stollings, domestic battery and malicious assault.
Kimberly Steele, 42, of Panther, battery on government and/or medical personnel.
Clarence Justice Jr., 57, of Panther, driving revoked (third offense), no insurance, no registration, receiving and/or transferring stolen goods and possession of a controlled substance without a valid prescription.
Thomas Cline, 34, of Panther, defective equipment, reckless driving, striking fixtures on highway, driving left-of-center, fleeing with reckless indifference, fleeing (vehicle), fleeing (other than with vehicle), trespassing, unsecure load, no registration and no insurance.