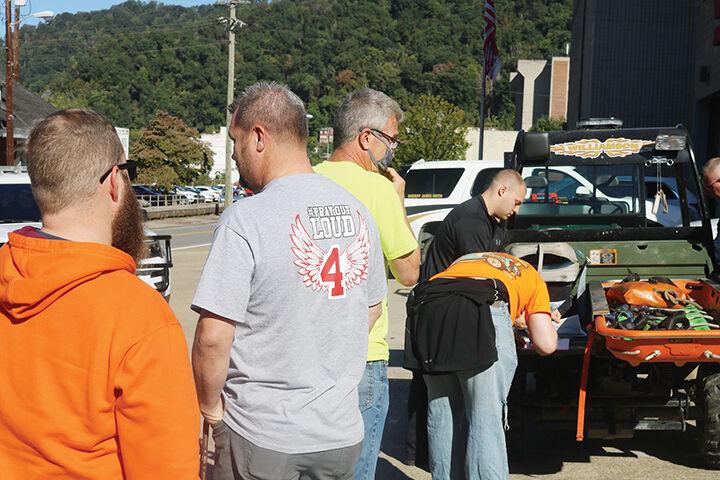 The Williamson Police Department conducted a search for a missing Mingo County man on Wednesday, Sept. 30, to no avail and he still remained missing as of presstime Oct. 1.
"We are here today to look for Charles Taylor. Mr. Taylor was reported missing on the 19th or 20th (of September) by his girlfriend," Williamson Police Chief Grady Dotson said. "This is the longest period of time that he has not been in contact with his family and we are concerned."
Chastity Taylor said the last sighting of her brother was a security recording of him leaving Williamson Towers.
"We know he left Williamson Towers on his own accord," Dotson said, "No foul play is suspected."
Charles Taylor, 35, was last seen wearing jeans and a red and pink striped T-shirt. Dotson said he has tattoos on both forearms.
"He has never been gone for this long before without being in contact with the family," Chastity Talor told the Mingo Messenger. "He lives near the highway and some wooded areas. He is legally blind and has mental health problems. So if he wandered off into the woods, he easily could have gotten lost."
"I won't discuss his medical condition," Dotson explained. "I have been in contact with his doctor. I know that Mr. Taylor has been off his medication since (Sept. 2). I don't believe he is a threat to anyone, but I believe he is a danger to himself."
The WPD was joined in the search for Charles Taylor by the Williamson Fire Department, the Mingo County Sheriff's Office, the Belfry (Kentucky) Volunteer Fire Department, the Pike County (Kentucky) Sheriff's Department and a group of city officials, family members and volunteers. Drone technology was utilized during the search as well, Dotson said.
"We appreciate everyone's help," Chastity Taylor said. "If anyone sees him, please contact me or the Williamson Police Department. My brother has a mental illness and has been off his medication, so it probably would not be a good idea to interact with him."
Mr. Taylor is one of seven children and most of the family lives in Charleston. Chastity Taylor called her brother an "introvert" and said he only has a few friends in the Williamson area and attends a local church. Several members of his family came to Mingo County to take part in the search.
"I want to thank you so much for taking the time out to come here to help us find our brother. This is so amazing to see," said sister Dominique Taylor who acted as the family's spokeswoman during a formal briefing Wednesday morning. "My brother is not an aggressive person, he just can't see. We are really concerned about him and want to get him home. This is really, really totally out of his character. He stays in contact with me and my sister no matter what is going on."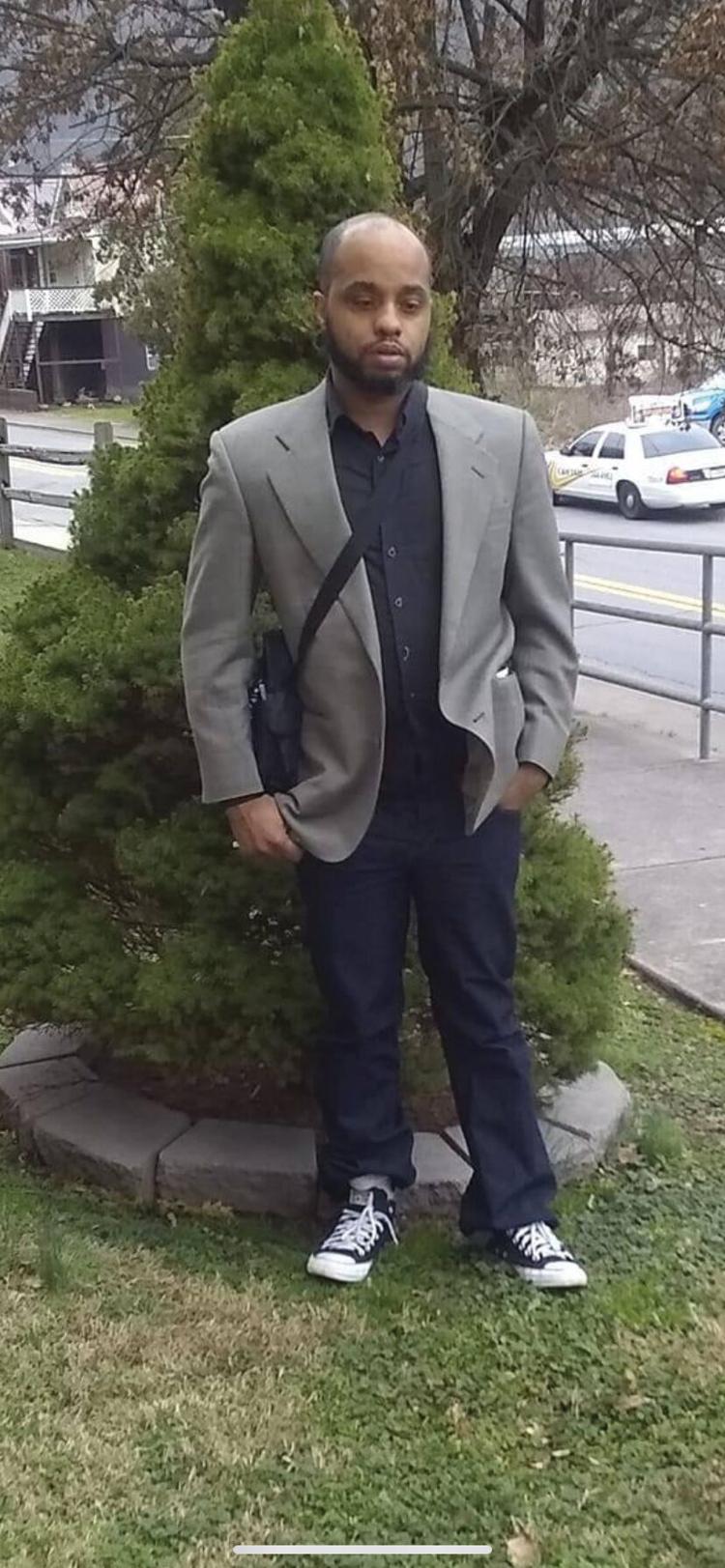 Chastity Taylor said that her brother's disappearance has been hard on the entire family.
"He's a great guy. He's my best friend. He's a good dad," she said. "He calls me every day. He calls every morning while I am getting my kids ready for school and he calls me at night to let me know he is safe.
"We are all worried and hope we can find him safe," she continued "Or at least, if he is not alive, that we can find him and give him a proper burial."
If anyone has any information concerning the whereabouts of Charles Taylor, contact the Williamson Police Department at, (304) 235-2570, or Chastity Taylor can be reached at, (304) 421-9763.