Doris Hall
Doris Jean Lorrison Hall, 86, of Laurel Creek, died Friday, March 12, 2021, at Pikeville Medical Center, Pikeville, Kentucky.  
She was born in Boone County, July 12, 1934, the daughter of the late John Edward and Audrey Daily Lorrison.  
She was a homemaker and a member of the East Kermit Church of God.
In addition to her parents, she was preceded in death by her husband, whom she married on Oct. 1, 1949, John L. Hall; her brother, Richard Lorrison; her son-in-law, Leslie Copley; and her daughter-in-law, Teresa Hall.   
She is survived by her siblings, Caroline Stewart, of Middleport, Ohio, Mary Oiler, of Gallipolis, Ohio, Donarld Lorrison, of Huntington, and Ronald Lorrison, of Florida; her children, Roger Hall, of Williamson, Audrey Copley, of Lenore, and Frances Harrison (Jeffery), of Laurel Creek; her grandchildren, Leslie Jr., Phillip, Timothy, Stephanie, Micahel, Erik, Jeffery Jr., Jonathan and Jennifer; 18 great-grandchildren; and one great-great-granddaughter, Maci Cate.
She was loved by all and will be greatly missed by her family and friends.   
Funeral services were held at 1 p.m., Monday, March 15, 2021, at the East Kermit Church of God with Rev. Otis Linville officiating. Burial followed at the Copley Cemetery, Hensley Big Branch, with Les Copley Jr., Phillip Copley, Erik Hall, Michael Hall, Austin Copley, Aaron Copley and Clayton W. Jude serving as pallbearers. Arrangements were under the direction of the Chafin Funeral Home of Delbarton.
The guestbook may be signed at www.ChafinFuneralHome.com.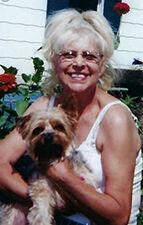 Brenda Koontz
Brenda Louise Copley Koontz, 77, of Turkey Creek, Ky., died suddenly at her residence Friday, March 5, 2021.
She was born in Newtown, Dec. 14, 1943, a daughter of the late Virginia Dare Chafin and William McKinnley Copley.
She was a graduate of Magnolia High School in Matewan. She also graduated Magna Cum Laude from Marshall University with a Bachelor of Science degree in education.
She would like to let you know that her work here is done. She received a call, the type of offer that can't be refused, and one from which she will not be returning. This assignment comes with a huge sign-on bonus; a reunion with her beloved daughter, Miki Koontz, as well as other family members and dear friends whom she has not seen in a very long time. Job security there is 110 percent. Her new mission takes her to a wonderful place where she will be socializing, dancing, working crossword puzzles, gardening and reading the Bible to her heart's content. Music, laughter and love are all guaranteed. The food there is delicious and one never gains an ounce of weight.
In addition to her parents, she was preceded in death by an infant son, David Michael Koontz; and a daughter, Miki Koontz.
She is survived by her daughter, Kelly Koontz Crowder (Eric), of Varney, Ky.; a brother, Tommy Copley (Linda), of McCarr, Ky.; a sister, Peggy Ann Murray, of Gainesville, Fla.; her granddaughters, Katelyn Ann Crowder and Haley Marie Crowder; a son, Tim Koontz; an aunt, Doris Stafford; and many other beloved family members.
She left detailed instruction for her daughter, Kelly, to celebrate her mission here, which has now been completed.
In keeping with Brenda's wishes, her body has been cremated and a memorial service will be held when it is safe for her beloved family to gather for the service. Arrangements are under the direction of Weaver Mortuary of West Williamson.