Charles Cline
Charles William Cline, 89, of Chattaroy, died Saturday, May 9, 2020.
He was a loving and caring husband, father, grandfather, educator and hero to us all.
He was born at Isaban, Nov. 10, 1930, the son of the late Everett and Ethel Hoderfield Cline.
He was married to Donna Faye (Spaulding) Cline. They have one daughter, Charlotte Dawn Stewart. He was a grandfather to three grandchildren, Sarah, Noah and Caitlyn. They were his pride and joy.
He was a 1949 Honor Graduate and Class President of Gilbert High School. He served as Yearbook Editor, National Honor Society and Beta Club member. He served in the U.S. Army from 1955-1957. He received his Bachelor of Science in Education from Concord College in 1960. His Master of Arts Degree from Marshall University was conferred in June of 1963. He also attended Berea College and Bank Street College in New York City. He was an educator for 40 years in the Mingo County School System. He started teaching in a 3-room schoolhouse. He served as a principal for several years, he worked as a Curriculum Specialist, Assistant Title I Director and was the Title I Director for Mingo County Schools at the time of his retirement in 1998.
He attended the Chattaroy Church of God. It was a joyous occasion when he was baptized by his longtime friend and fellow educator, Rev. W.L. Bostic, and his son, Pastor Mike Bostic. He was a member and Past Master of Iaeger Lodge 148. He received his 50-year pin in 2017. He served on the Board of Directors at ARH Hospital. He loved fishing, studying his Bible and working word search puzzles. He was an avid reader and had a vast library.
In addition to his parents, he was preceded in death by his brothers, Parker Cline, Clark Cline and Allen Cline.
He is survived by his wife, Donna; his daughter, Charlotte Stewart (Mark); his grandchildren, Sarah Rhodes, Noah Rhodes (fiance', Ariel Ritchie) and Caitlyn Stewart; and his sister, Dorene Gillman.
A Celebration of Life Ceremony was held at 1 p.m., Wednesday, May 13, 2020, at the Mounts Funeral Home Chapel with Rev. Mike Bostic officiating. Burial followed at the Cline Family Cemetery, Gilbert, with family and friends serving as pallbearers. Arrangements were under the direction of Mounts Funeral Home, Inc., of Gilbert.
Matthew 11:28-30 "Come to me, all who labor and are heavy laden, and I will give you rest."
The guestbook may be signed at www.mountsfuneralhome.com.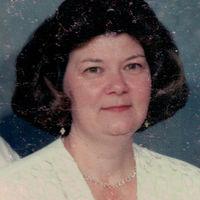 "Cookie" Farley
Linda "Cookie" (Akers) Farley, 73, of McCarr, Ky., died Wednesday morning, May 6, 2020, at Tug Valley ARH Regional Medical Center, South Williamson, Kentucky.
She was born at Sarosa, May 28, 1946, a daughter of the late Bud and Stella (Hooker) Akers.
She was raised in Hatfield Bottom, of Matewan, where she attended and graduated from Magnolia (Matewan) High School. She went on to work for the Matewan Lumber Company having started in 1965 and worked until 1974. She then accompanied her husband, Randy, in their family business where she worked in various capacities throughout the years. From secretarial duties to managing, she was willing to help where necessary. She was a Christian and her Christ-like disposition was evident, for she was a kind and benevolent soul. Her smile was warm and welcoming. She spoke with gentleness and a heartfelt sincerity. She was talented in crafting and shared her hobby and love for painting with the students at the former Blackberry Elementary School at Blackberry, Ky., where they often referred to her as "Mamaw Cookie." She left an impression wherever she went. She enjoyed flowers and her personality bloomed as the prettiest flowers do in Spring and Summer. Her entire world was her granddaughter, Isabella, along with her husband, daughter and son-in-law.  
In addition to her parents, she was preceded in death by her brothers, Bud Akers Jr., Howard "Peanut" Akers and Curt Akers; and her sister, Opal Matthews.  
She is survived by her husband, Randy Farley; her daughter, Angie Coleman (Michael); her granddaughter, Isabella Coleman, all of McCarr, Ky.; her sister, Natalie McCoy (Franklin D. "Dee"), of Ravenswood; her brother, Jim Akers, of Matewan; her sister-in-law, Tessie Akers, of Lancaster, Ohio; her brothers-in-law, Brian Farley (Linda) and Kenny Farley (Connie), both of McCarr, Ky.; and a host of nieces and nephews; and a community of loving friends and neighbors.  
She will indeed be missed by all who had the pleasure of knowing her.
Due to the COVID-19 restrictions, a family service was held at 1 p.m., Saturday, May 9, 2020, at the Chambers Funeral Services Chapel with Pastor John George Blackburn officiating. All social distancing guidelines were followed. Entombment followed at the Mountain View Memory Gardens, Huddy, Ky., with family and friends serving as pallbearers.
The service was live streamed on the funeral home's Facebook page. Arrangements were under the direction of Chambers Funeral Services, Inc., of Matewan.
The guestbook may be signed at www.chambersfuneralservices.com.