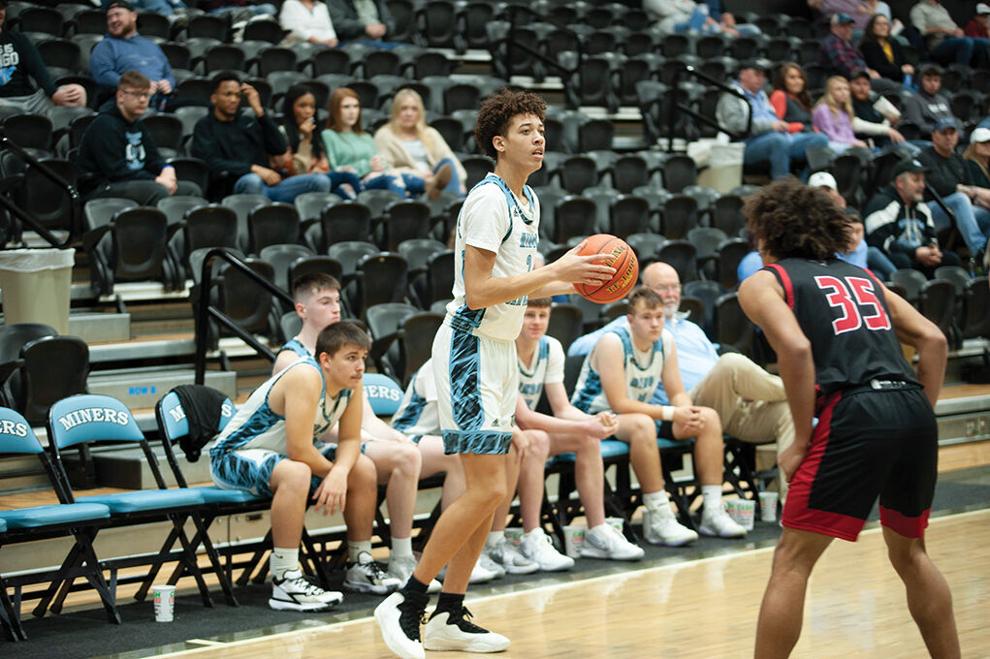 The Mingo Central Miners traveled to Glen Daniel on Saturday and won their second straight game against the Raiders of Liberty Raleigh, 54-43, to secure a sweep of the season series against them and improve to 4-2 on the season.
The Miners trailed 15-12 at the end of the first quarter, but head coach Stan Elkins' squad regrouped and outscored the Raiders 22-12 in the second frame to take a 34-27 halftime lead.
There was less scoring from each team in the second half than in the first, but nevertheless, Mingo Central departed with a 54-43 victory when all was said and done.
Kyle Campbell led the Miners in scoring with 15 points and tacked on three steals and an assist. Jarius Jackson also scored in double digits with 14 tallies and added seven rebounds along with three steals of his own.
Preston Smith scored eight points with two assists and was disruptive defensively, coming down with six boards and two steals. Jacob Cline and Justin May each scored six points while Matt Hatfield added five.
Mingo Central saw their record go to 4-2 on the 2021-2022 season with the win. They were scheduled to take on cross-county rival Tug Valley on Tuesday night, but the game was canceled due to COVID-19 protocols and will be rescheduled to a later date.
The Miners will look to keep things rolling on Friday night when they travel to Pineville to take on the Warriors of Wyoming East. Tipoff is slated for 7:30 p.m.