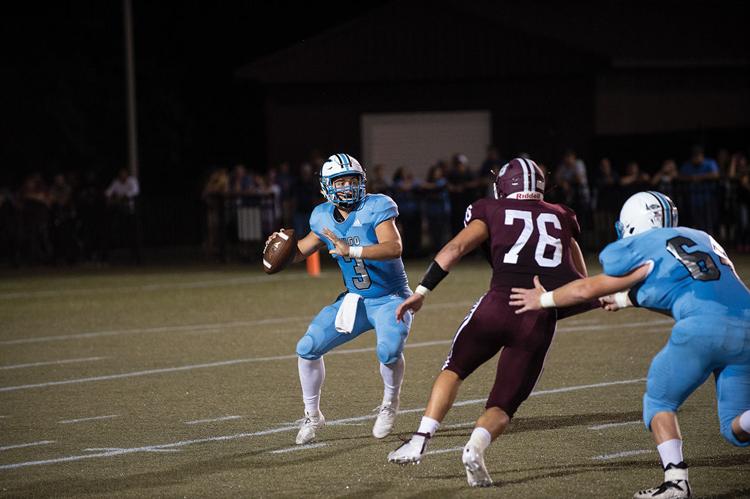 As of right now, Belfry and Mingo Central are scheduled to meet to open the season.
That could change at any moment, but the meeting is one that has been many years in the making.
It is a game that as been talked about, played in people's heads, and debated since the Mingo Central Miner's inception as a school.
The Belfry-Mingo Central game is finally scheduled and it will be played on one of the grandest stages of all- The Pike County Bowl. However, the game may be in jeopardy due to the coronavirus pandemic. The matchup is set for the end of August, however, West Virginia schools will not open until September, if then.
Folks on both sides of the Tug River have wanted and anticipated this game for years. It will be a true Hatfield-McCoy feud on the gridiron, and it will no doubt be one of the most attended events in Eastern Kentucky.
That's right, the Miner's will travel into Death Valley to face off against the Pirates, last season's Class 3A state champions. The two powerhouses are always in contention for a title, as Mingo Central claimed the 2016 Class 2A state championship in West Virginia.
Both teams will return tons of talent and are exciting to watch.
Like our neighbors to the northeast, Kentucky is keeping a close eye on how to move forward with fall sports as well, with Commissioner Julien Tackett giving updates this week.
Whether the game will be moved or rescheduled will remain to be seen, but it has been a highly anticipated hypothetical matchup for years.
The two teams play very different styles. Mingo Central likes to throw the football, whereas, coach Philip Haywood and his Pirates play a more smash mouth type of running between the tackles. They have both had success in recent years, with the Miners finishing 9-3 a year ago and Belfry ending the season 11-3 and the Class 3A title to go with it.
If it happens, it should be a merchandising dream with folks on both sides proudly displaying their teams colors. Mingo Central played in their first PCB last season where the took on Class A state champion Pikeville. The Panthers won that game 47-7. However, with the proximity so close between Belfry and Mingo Central, it will be a true border war. One thing is for certain; we need sports back more than ever. But it has to be done safely.
With the pandemic still on the rise in some areas of our region, it will be a wait and see game. Hopefully, this game can be played this season. We will update as more information is available.