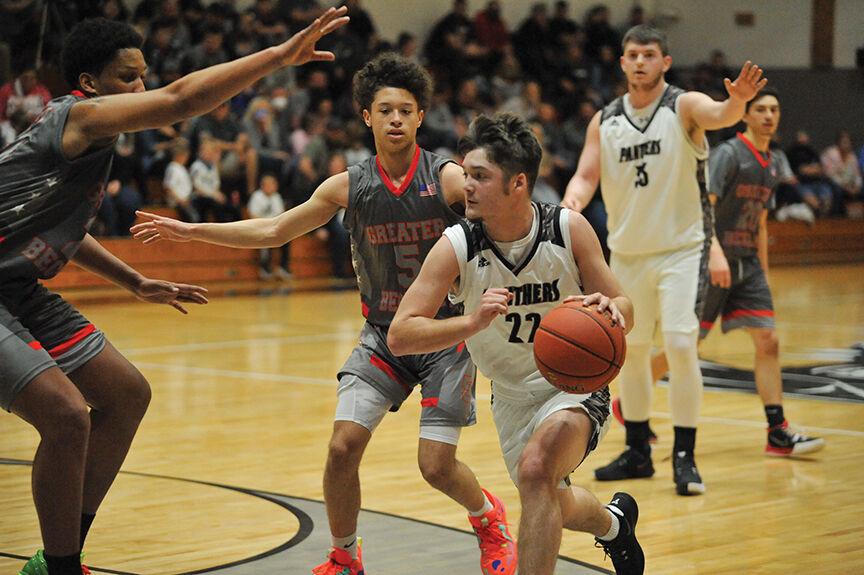 Tug Valley is no stranger to the big stage that is the Charleston Civic Center. And Greater Beckley is a name very familiar to Panther fans, as the two almost always meet at the state tournament.
The two teams met once again Saturday night, but the outcome wasn't what GBC expected, as Tug Valley went on for a huge 87-59 statement win.
The Panthers find themselves in a positive position. Though they've been strong throughout the shortened season, they really are playing their best basketball at this moment.
Tug Valley is currently ranked fourth in the state in Class A, according to Max Preps, and are respectively ranked 25th in the whole of West Virginia. The Panthers have one game remaining on their regular season schedule with the Man Hillbillies next Monday night. The Hillbillies are the Mountain State's second ranked team in Class A.
This will be the ultimate test before the postseason starts to see where the Panthers stack up. Man defeated the Panthers back on March 24 85-56, so the Panthers will also be looking for a little revenge as well. Man sits at 7-1 and up until last week was West Virginia's top ranked team.
Tug Valley is 3-0 at home this season and 0-1 on the road. The team is 4-1 at neutral sites, now 7-2 on the season. The Panthers have one of the more seasoned starting fives in the state. Led by first team all-stater Caleb May, the Panther offense can be potent. Along with guard Ian Reed and Joby Sorrell, Tug Valley's backcourt has plenty of speed. With fellow all-state selection Ethan Colegrove and Easton Davis working in the paint, it's very difficult for teams to penetrate the tall timber.
As Tug Valley awaits postseason play, watch out for this team as the are hot at the right time. That has to give head coach Garland "Rabbit" Thompson a good feeling as the season wraps up.