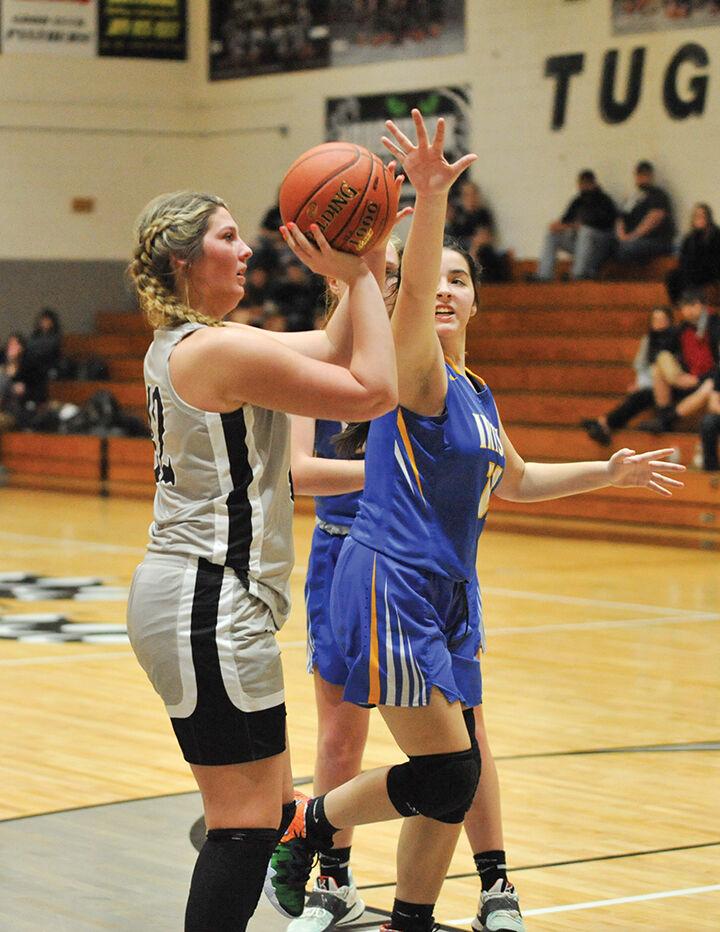 By Trevor Thacker
Sports Writer
The Tug Valley Lady Panthers had a two game winning streak heading into Thursday night as they got revenge on Lawrence County back on March 10. Clyde Farley's squad is ranked 11th in the state in Class A. This time it was a talented St. Joseph Central team with an 8-2 record and ranked fourth in the state in Class A. The game was closer than the score appears, however, the Lady Panthers fell 56-46 dropping them to 3-2 on the season.
The Irish led 13-11 after one period behind Ava Lee's eight first quarter points. Tug Valley's Makayla May led the way for the Lady Panthers in the first with five points.
Tug Valley clawed back in the second frame as both teams scored 14 points in the period. St. Joe's took a 27-25 lead to the locker room as Lee scored all of her 11 points in the first half for the Irish.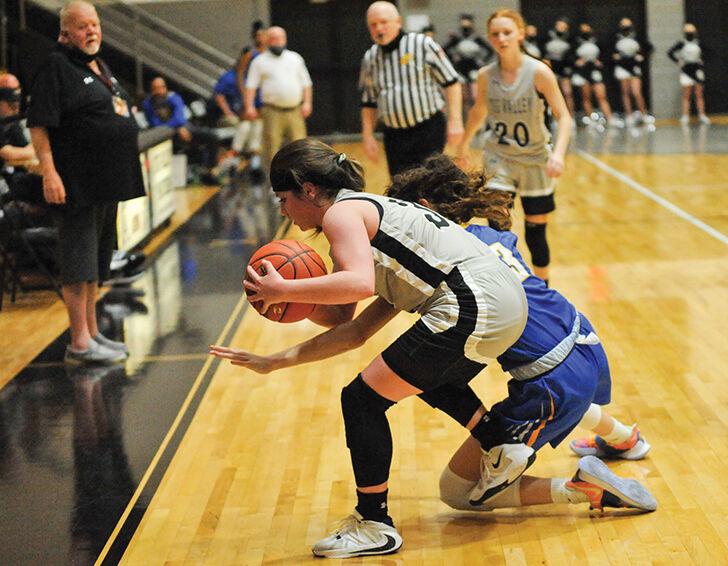 The Lady Panthers' May along with Kaylea Baisden scored nine and eight points respectively in the first half.
Tug Valley outscored the Irish in the third quarter 15-14 and all but erased St. Joe's lead to 41-40, but the Lady Panthers couldn't capitalize. Baisden scored nine points alone in the third, however, the Irish defense showed up in the fourth.
St. Joe's Amya Damon, is one of the top players in Class A. She singlehandedly dashed Tug Valley's comeback with eight of her game high 22 points in the fourth.
This was a good test for the Lady Panthers to see where they stand with the elite teams in Class A. St. Joe's went on for the 56-46 road win, but Tug Valley grew up a lot Thursday night.
The loss dropped the Lady Panthers to 3-2 on the year. The Irish improve to 8-1 on the year. St. Joe's (8-1) will be back in action Monday when they travel to Fairmont Senior.
Tug Valley (3-2) will return to action Friday at River View.
Scoring
St. Joe's — Amya Damon 22, Ava Lee 11, Julia Preservati 9, MaKayla Smith 6, Lacee Smith 4, Ramey George 2, Sophie Ransbottom 2.
Tug Valley - Kaylea Baisden 19, Makayla May 15, Autumn Hall 8, Alyssa Newsome 2, Audrey Evans 2.