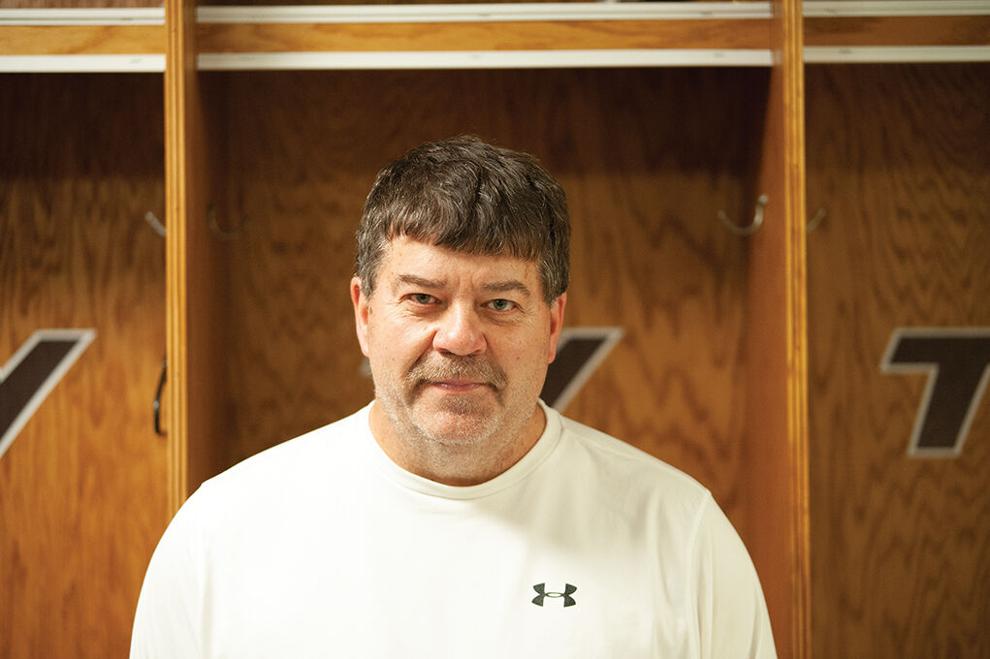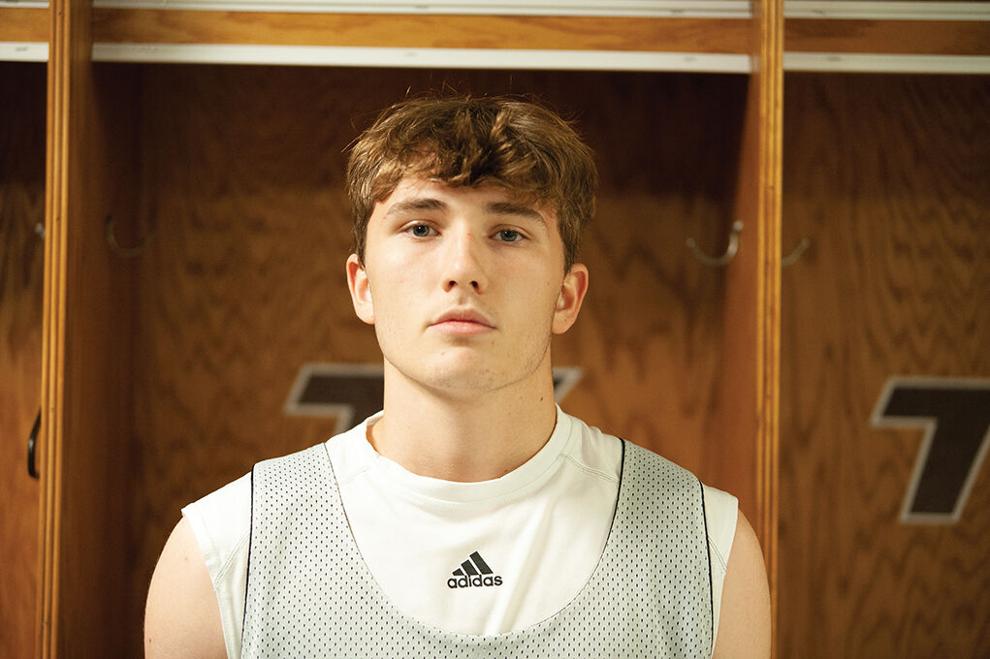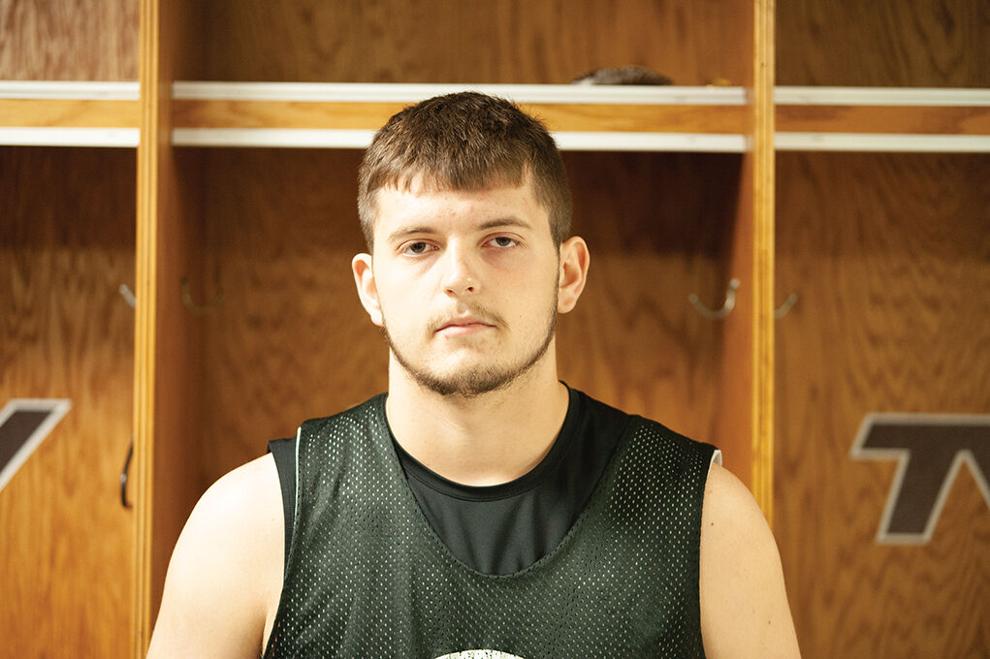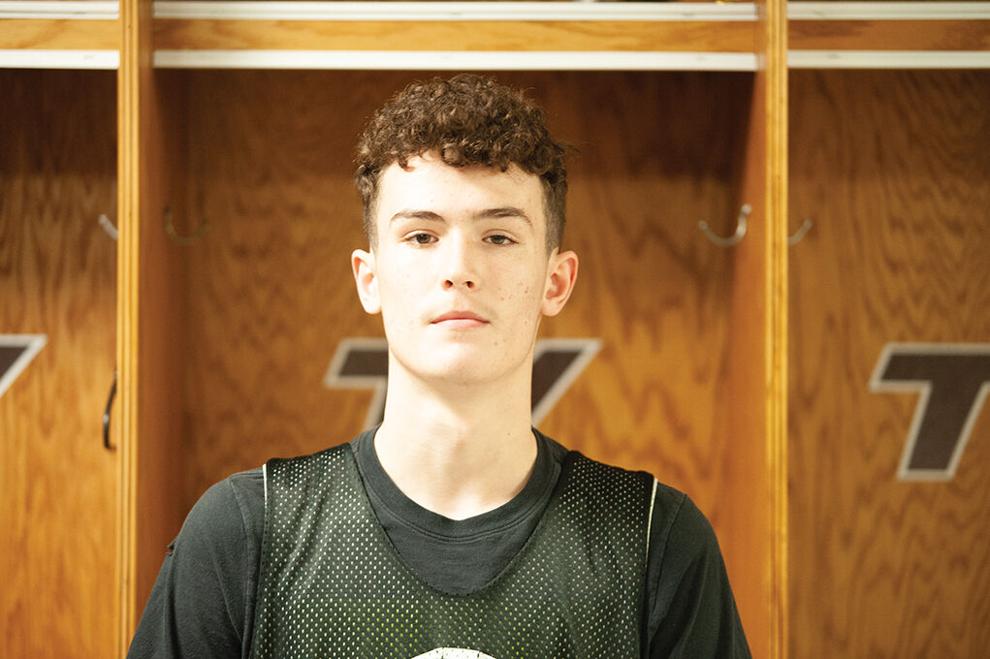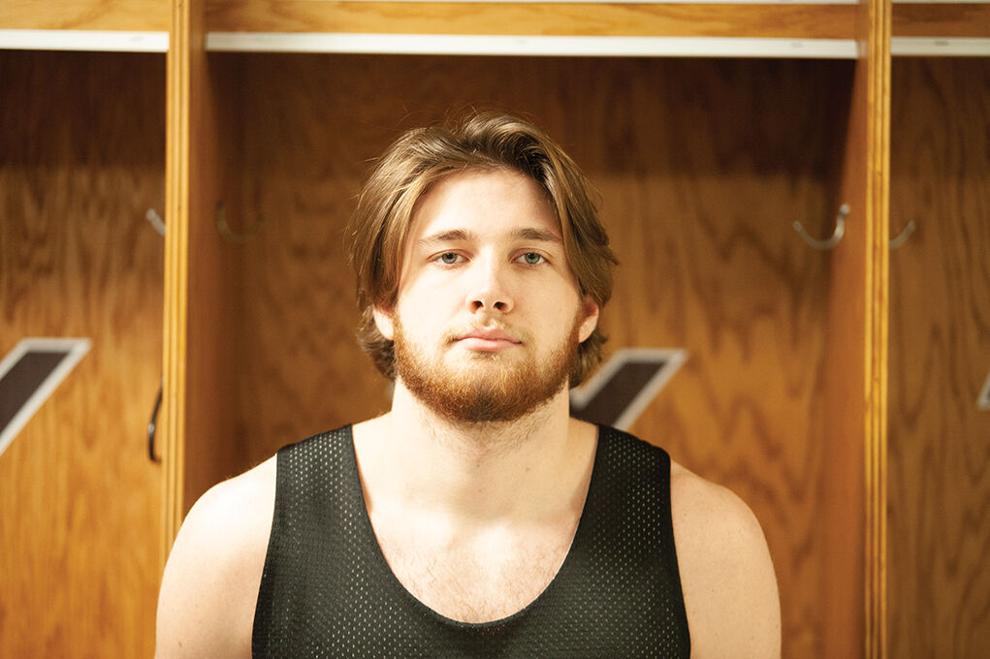 The Tug Valley Panthers lost a lot of production from last season. Five seniors, to be exact.
Caleb May, Joby Sorrell, Ian Reed, Easton Davis and Justin Hall were all key players and made the Panthers look like one of the top teams in Class A on a nightly basis.
They are all gone now, however, and it's time for Tug Valley and head coach Garland "Rabbit" Thompson to turn the page.
They made the State Finals in Charleston last year but saw their campaign come to an end with a 38-35 loss to Pendleton County in the second round of the tournament. They finished with an overall record of 14-4 in the COVID-19 shortened season.
Thompson knows what a tall task it will be to replace those departed seniors who made such a difference night in and night out, but he remains hopeful about what the future holds for his team.
"I don't know that you can replace five seniors," said Thompson. "Caleb and Ian did a lot of good things along with Joby, Justin Hall and Easton Davis. It will be very hard to replace them. I would think the outlook is good. I hope it is. I'd like to think that we don't rebuild, we reload, but that's just a saying and you have to put the work in to do that. The kids are doing that. I've got a very good freshman class coming in. I still have Ethan Colegrove. I have Parker Davis who's come in. I think we'll be okay. It might take a while. It's possible that we might take a few thumpings, but I think that come March and the tournament, I'm hoping that we're right on track starting to peak a little bit."
As Thompson mentioned, the Panthers return Colegrove along with a transfer from Martin County in forward Parker Davis, freshmen such as Joey Gollihue and Ashton Davis and others. Brennan Pack is another player who is expected to start for the Tug Valley. Thompson has some intriguing pieces to work with this year.
"Ethan, Parker and Joey will be our cornerstones," said Thompson. "The freshman class is big. Ashton Davis, who is Easton's younger brother, will play a lot of basketball. I got someone about 5'5 who's a freshman and he's going to play. His name is Kaden Hale. Brady Brewer, who came from Kermit last year and is about 6'2 and is a good shooter, he's going to play a lot of basketball. I have a returner who was a seventh to eighth man in Jonathan Wagoner, a big and strong guy who knows everything we're going to do. He'll play a lot of ball. I've got Buddy Marcum who's about 6'3 and I'm hoping he gives us some depth, inside strength and shot blocking."
Thompson is taking a wait and see approach with those pieces, though.
"I've got a lot of moving parts," said Thompson. "It's fluid and ever changing right now. Like every coach, I've had some kids that have quit and transferred. It happens. The freshmen will have to come on if we're going to be very good. Joey is the best freshman I've ever coached. I've had some good ones such as Austin Vance and Jeremy Dillon and some of them out in Kentucky. Joey Gollihue can play. If they step up and those freshmen like Kaden, Ashton and Brady are consistent and Buddy and Jon step up and they're consistent, I'm hoping to be back in Charleston in March."
Thompson wants his team to excel on defense and speed up the tempo offensively, but most importantly, he wants his team to be ready when other teams adjust to what they are trying to do.
"I'd rather not call a set and play," said Thompson. "Hopefully we can create turnovers and havoc and things like that defensively. We like to run, but everybody says they want to run. You have to put the work in. You don't just go out there on Tuesdays and Fridays and run. You have to run Monday, Tuesday, Wednesday, Thursday, Friday and Saturday to be able to run on Tuesdays and Fridays. While we want an up tempo, also in the back of my mind I know that when you get to Charleston, good teams take away transition. So, we have to find mismatches. We want to be in transition. You have to be able to run a certain amount of sets to make it through. We'd like to break things because we're so young."
Man, who is the defending state champion in Class A, as well as teams like Westside, Van, Greater Beckley Christian, Tolsia, Mingo Central, and Sherman are on the Panthers' schedule this year. Thompson acknowledged the toughness of the schedule, but not before pointing out that Man's Austin Boggs transferred schools and how that benefits his squad.
"We caught a break," said Thompson. "Man graduated two kids, but we caught a break. The best player probably in the state last year in Austin Boggs transfers. While I hope he does well, that helps us, but Man will still be Man. They are the defending state champions."
"We also have Tolsia in our section. That is a rivalry game. I don't want to discount Sherman or Van in any way. If you win your sectional, you get a regional game, and that's what we want. That's what we've thrived on here. You get a regional game at Tug Valley. On the other side of our section will be Wahama, Gilmer County, who we got the COVID win over last year, Hannan and Calhoun County, it is a winnable section. I feel like if we did lose the sectional championship, we're able to go on the road and win a game. I know I keep harping on we want to be back in Charleston, but until you get there, it's a process."
Thompson knows what has to happen if his team has aspirations of getting back to Charleston.
"We have to come together," said Thompson. "Last year, I could count on Caleb May because he'd get us a bucket. I don't have that now. I've got some good players. We have to bond a little bit here and we're still trying to figure things out. I'm rotating and changing daily, and kids one through nine who is in there, they should be familiar with each other. We have to come together, obviously. We have to be better defensively than what we are right now. I think we're better when we're really pressing and trapping the brief instances that I've seen so far. You have to be able to defend with passion and heart. You have to rebound. No matter what's out there, you have to do the basic fundamentals of defending, rebounding, and good decisions."
"I tell our kids every year that I hope our season ends in tears. Either tears of joy of winning a state championship, or tears of coming together and trying so hard that maybe we have a better understanding of me with the kids and the kids with me and the coaching staff and things like that."
Because the Panthers are a young team with players who are just now beginning to take on the challenge of playing high school basketball, coach Thompson has one message to the fanbase and community: Be patient.
"Tug Valley is a very difficult place to coach," said Thompson. "They expect results, and I love that about this place. I wouldn't want to be at a place that didn't expect you to win. But, there is a very good chance because we are so young with so many freshmen and incoming players that this might take a little bit. We're not going undefeated. We're going to win a few games, but we could also take some lumps. I would hope that the community would support us, and they usually do, but just be a little patient with us. Give us some time. I think they'll be excited about this group of kids. Again, this is the best freshman class I've had. Hopefully they can hold together a little bit and be a little solid, be a little fundamental, maybe tough out some tough wins. I know we have Greater Beckley late, I know we play Capital, I know we have to go to Westside, so while we might take some lumps early, it should season us, hearten us and make us a little tougher for that run in March that everybody in Naugatuck, Kermit and Lenore want and go back to Charleston with that Tug Valley shirt on and eat real good. Hopefully good things will happen."
Even though the head coach admitted his group could deal with growing pains this season, he still expects to be back in the state tournament.
"I don't like to lose, but if it's a good loss I'm okay with it," said Thompson. "I've lost many games. They say losing reveals character and builds character. I think I've got some good kids. I think they'll fight through it. When it's all said and done, I expect us to be in Charleston at least on that very tough semifinal Friday."
Thompson will be assisted this year by Curt Fletcher, Tyler Hodge, David Ledger, Jerry Mounts and Ronnie Blankenship.
Tug Valley is scheduled to begin this season on December 10 as they travel to play in the Westside Shootout.