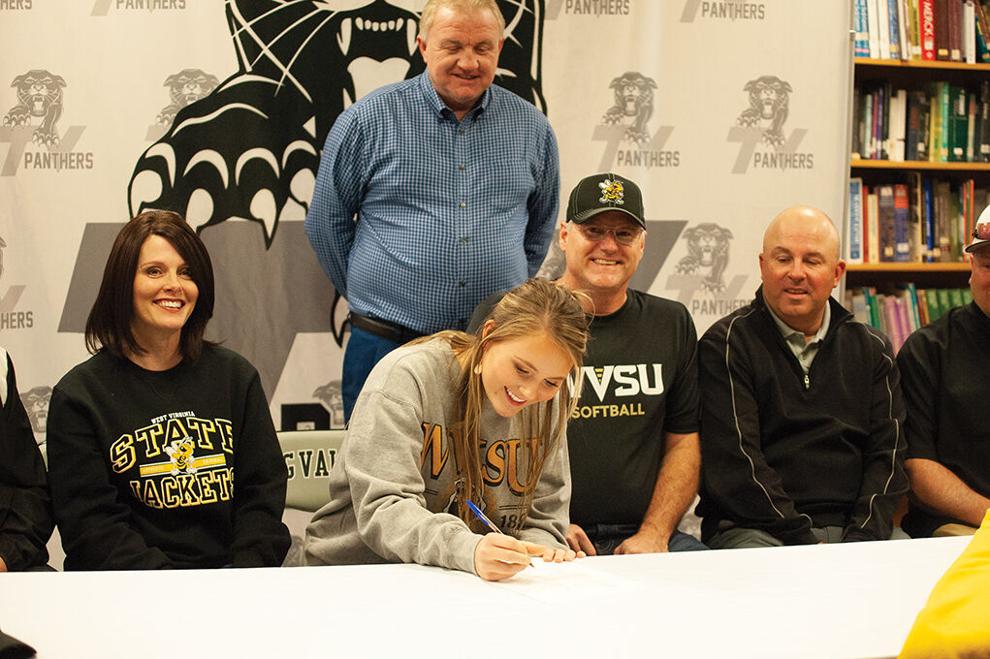 A Tug Valley softball player is going to play in the college ranks.
On Monday afternoon in the Tug Valley High School Library in front of coaches, family and friends, Autumn Hall signed to play for West Virginia State.
She is the daughter of Panthers softball coach Rocky Hall.
Hall was aware of how special this moment was, and she talked about why she chose West Virginia State.
"I'm thankful, blessed and excited for the new chapter in my life," said Hall. "Coach (Mattie) Best has just been amazing. She's really good and I'm excited to play for her. Also, my dad went to West Virginia State and played baseball."
Hall is excited to be able to make memories playing on the college level.
"I just want to live every moment up and enjoy every memory," said Autumn Hall. "I want to make lots of memories with my new team and enjoy the whole experience."
She has been a key player on the basketball, volleyball and softball teams in her time at Tug Valley. She chose to play college softball because it's the sport she has the most experience with.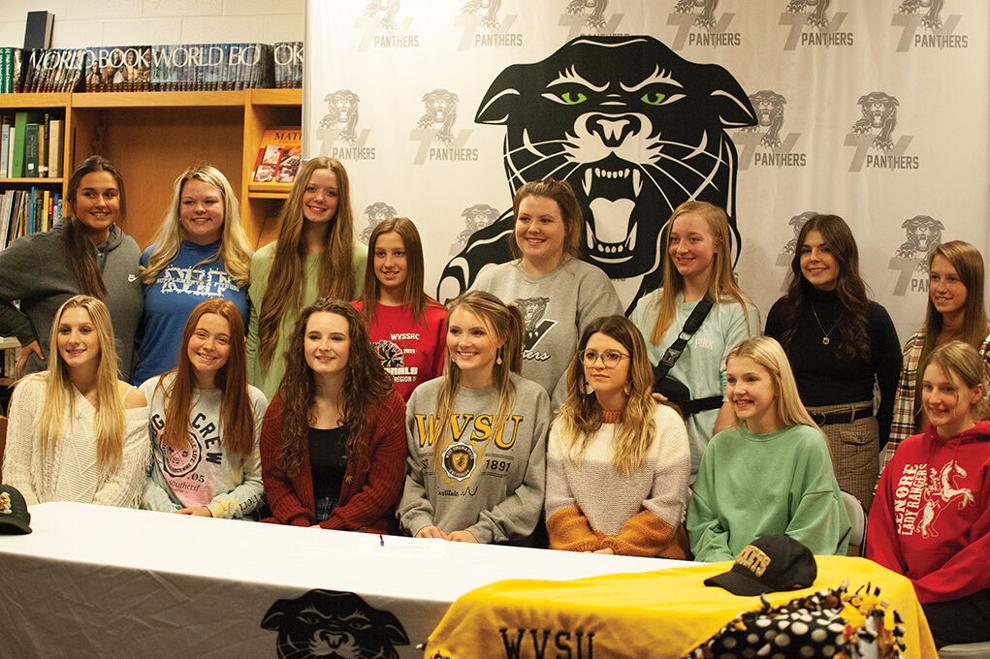 "I've played it my whole life," said Autumn Hall. "It's always just been kind of a part of me and what I've always done. I've always played other sports, but softball has definitely been my favorite and I enjoy it the most."
She had to give thanks to the people who made this moment possible.
"I want to give thanks to God most of all," said Autumn Hall. "Without him, none of this would have been possible. I want to give thanks to my mom and dad and all the coaches out there that have helped me."