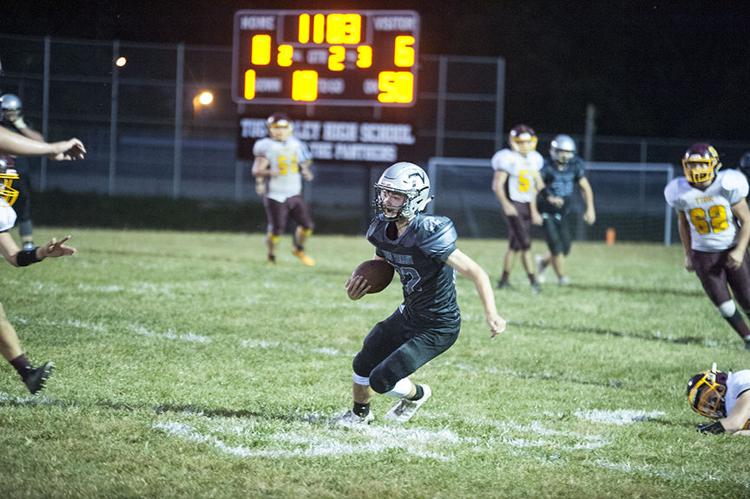 The Tug Valley Panthers had a season that will be remembered as one that started a new era off right.
That new era is the Hady Ford era as he and the Panthers finished the season 6-4 in his inaugural season as the head football coach.
The team rallied around its new coach and out preformed a lot of doubters, some which even lurked with the Panthers own community.
By having such a compelling year, the Panthers earned the respect of anyone who had watched them play.
And if you watched them play then without a doubt you saw star receiver Caleb May making impactful plays one after another.
"Last year was for sure a huge learning experience for me," May said. "Of course last year we lost a couple of important seniors, but we have a good freshman class who's coming up to fill those shoes. I'm really excited just to start playing and competing and I think we're going have another successful season. Just trusting our coach's abilities to help us win and always putting in work."
May will have a big part to play going into the new season if the Panthers are to replicate or improve upon the successes of last season.
May's role as senior will be that of a leader, but also as one of the team's most reliable options on both the offensive and defensive sides of the ball.
Last season for the Panthers' offense, May kept himself in the discussion as one of the state's top receivers.
He posted 1,299 receiving yard on 82 receptions, giving him an average of  16 yards per reception and an average of 144 yards per game (nine games in the regular season).
May also got in the end zone 16 times last season proving he could finish off big plays with a score.
But, with the end of last season and then the passing of the previous basketball season, a new norm was set as COVID-19 brought the world to a halt.
Now after a little over three months into quarantine, the world is trying to make its way back to the norm that we all use to know.
Quarantine posed its own hardship, forcing players to use their surrounding at home to try to advance their game.
Luckily, for May he still had access to a weight room.
However, May knew he would have to strengthen his mind as well if he wanted to take that next step into stardom.
"Honestly quarantine has helped me out a lot as far as getting better as a player," May said. "I've been in the weight room during all of quarantine just trying to become stronger so it'll give me the advantage on the field. Film has helped also, just me watching myself break off the line and run routes just to see what little things I can do to better myself."
Defensively, May is one of the most versatile players on the field and can play multiple defensive positions.
He posted 52 solo tackles and snatched four interceptions for the Panther defense last season.
He split time at safety and even towards the end of the season was dropping down into the box and playing a linebacker/rover hybrid position for the Panther defense.
But, how does May view his versatility on the defensive side of the ball?
"Coach always prepared us for secondary positions," May said. "We always are doing drills specifically for those moments in the game when we need a big play or such. I've played defense my whole life and its always something I look forward to playing, I just play wherever the team needs me and I go from there."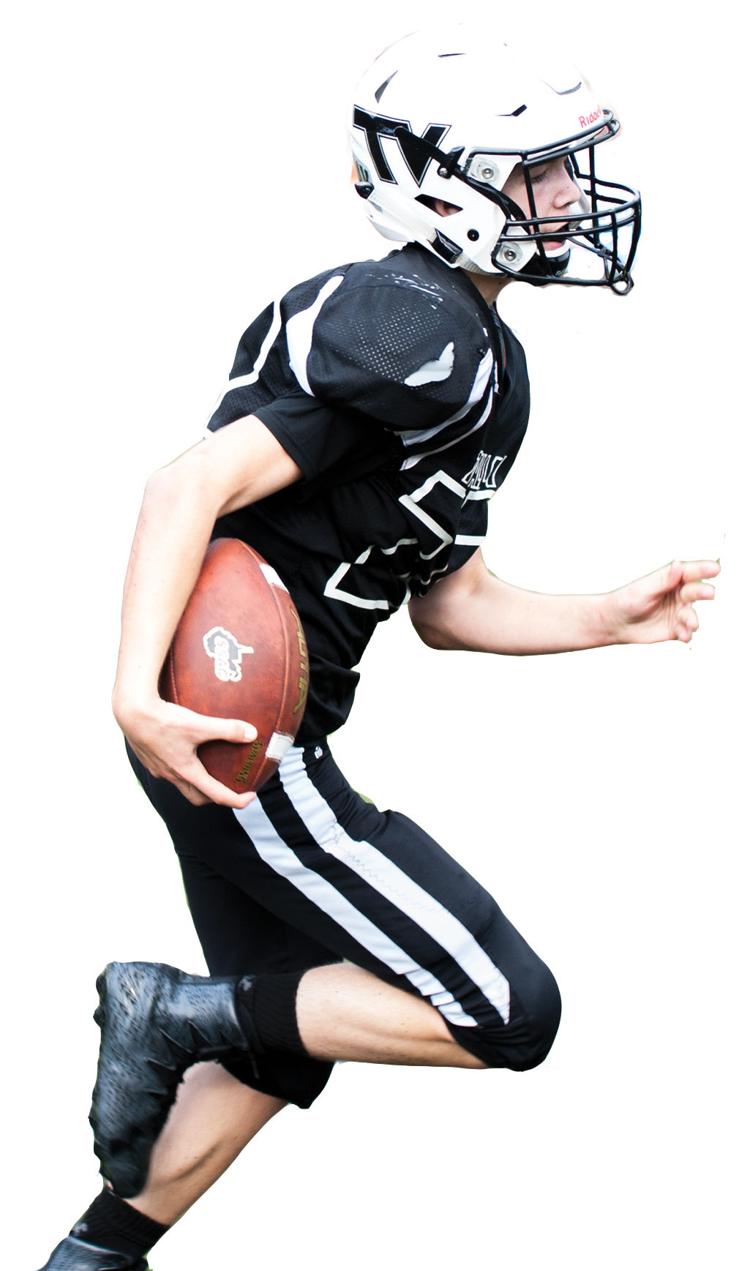 In order to be great one has to set goals for themselves, not for the sake of having a goal, but to push past self limitations, while striving for something greater in order to elevate those around them.
May has done just that.
"Well as far as individual goals, I'm definitely trying to have better stats this year than last year," May said. "But other then that, I'm just trying to make the playoffs and compete as a team," said May.
Being one of the state's top receivers last season has placed May into the conversation as one of the front-runners for the Randy Moss Award.
And if the senior wide out can achieve his goal of improving his stats then it isn't crazy to think he could walk away with it, and maybe even that trip to the playoffs for his squad.
As stated earlier the world is trying to return to normal as the COVID-19 pandemic is subsiding gradually.
The WVSSAC recently implemented a phase-by-phase plan, with phase one already underway for some schools.
But, with each passing day anxiousness builds, and student athletes are more excited than ever for the return of sports.
For May it is simply just wanting to compete again and testing his metal after putting in the work during the offseason to improve.
"Man I can't wait to suit up and hit the field again this year. I feel like this year I've became stronger and better as a player so I'm excited to see how I will compete."
May is apart of the very heart of this team and his ability is undeniable.
His tenacity and competitiveness will help fuel the fire that can scorch a path straight to the playoffs for the Panthers this coming season.