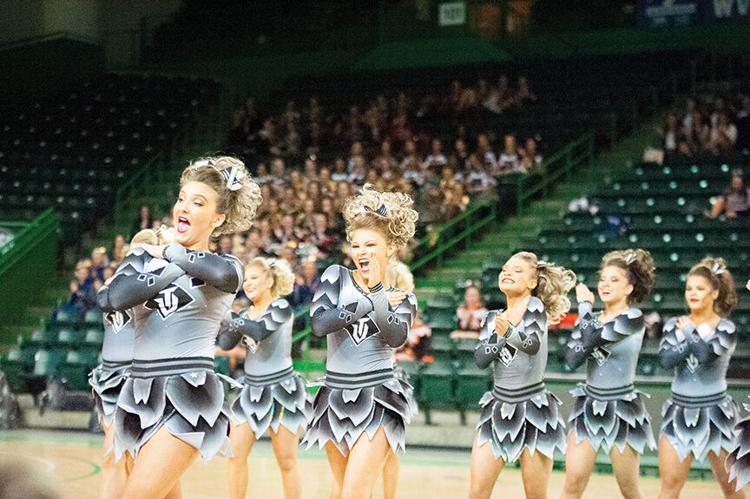 The Tug Valley cheerleaders have no doubt been the epitome of Class A cheerleading for more than a decade.
Since 2004, the Panthers have competed in the state competition winning first or second in regionals for the past 16 years.
This year's competition was originally scheduled for December 12, but as the pandemic still holds it's grip on the Mountain State, the uncertainty of when it will take place has coach Tara Wolford in limbo.
 "I would just like to know something for certain," Wolford said.
The Panthers have not been given a definitive date for state, only that it will be after January 11.
As more and more counties flip to red in the state's color coded metric, the uncertainty grows.
Wolford and her girls have went above and beyond guidelines and safety protocols.
"Most of my girls don't even have a driver's license, so they really can't go anywhere," said Wolford.
Her team has been met with disappointment time and time again. Back on November 2, they were told that they may possibly be allowed to compete if they tested and those results were negative. That's just what they did. They were negative across the board, but after being told they could possibly compete, those dreams were dashed quickly.
Wolford received an email from WVSSAC assistant director Cindy Daniels, that stated she had been informed that some parents and cheerleaders at Tug Valley believed they would be sent an invitation to the state cheer competition on December 12.
Daniels also stated in her email that that was not true. Twenty-four teams got an invite, including two teams from the Panthers' region.
Man High School won first place at this year's regional, while Tolsia finished second. They were among the 24 teams that were eligible to compete.
Tug Valley is the defending back-to-back-to-back Class A state champions in cheerleading. Wolford and her squad are in contention every single year for the title. One can imagine that's not an easy pill to swallow.
"It's just so frustrating that other counties go about their business, but we can't," Wolford said. "People can go to Walmart and other places, but my girls who've followed all the rules get punished."
Another example is Putnam County. Winfield's volleyball team punched their ticket to the postseason, however, were not allowed to play after the metric was updated. Their cheerleaders, at the same school, won first place at regionals in Class AA, but were allowed to compete.
"It just feels like there are different rules for everybody," Wolford said. "I would just like them (WVSSAC) to stick to something. If we're going to be able to play, let us play, if not, okay, but stick to it."
Another aspect the coach mentioned is losing athletes to transfer. And she has felt it firsthand, as one of her former cheerleaders transferred to another local school because of the restrictions.
"We're losing athletes because the kids are sick of it," Wolford said. "Kentucky is playing right now, and they want to play. They're trying for scholarships and a good education. But they're leaving so they can compete."
It has to be disheartening to see schools less than 20 miles away playing every week, and they're stuck at home.
Tug Valley only got to participate in two home football games this year. That's it.
"Our kids have missed out on so many things. Homecoming dances, prom, ballgames," Wolford said.  They can't get those things back."
As the uncertainty remains as to whether Tug Valley will ultimately get the chance at state, Wolford remains optimistic.
"Look, we know it's been a trying year. I will fight for girls until the end," Wolford said. "This is their safe place. Their safe haven. And I will fight for what is right, and this is not right. I can't imagine the mental anguish that our athletes are dealing with over this."
We will update this story as more information becomes available regarding the state cheer competition.